Note: You or your secondary user can submit tickets, but the ticket sender will be the main contact person for the particular ticket submitted.
Login to the customer portal. 
Navigate to the left-side menu and click Ticket Platform. Then select Open Ticket.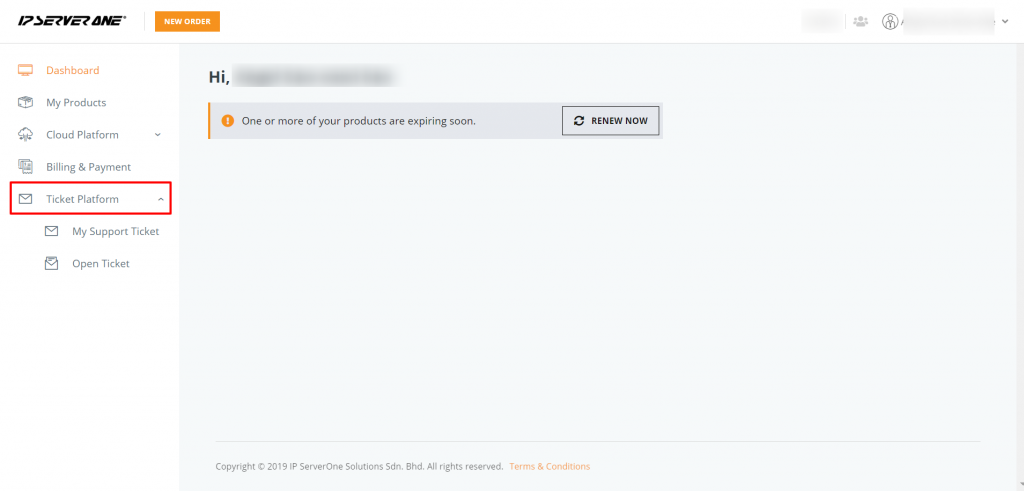 3. You will be prompted to create a support ticket through a series of steps:
  Step 1:
Select the Product and Service Category from the drop-down option.
Then, select the Product and Service Details (service subscription) related to your technical inquiry.
Then, click Next.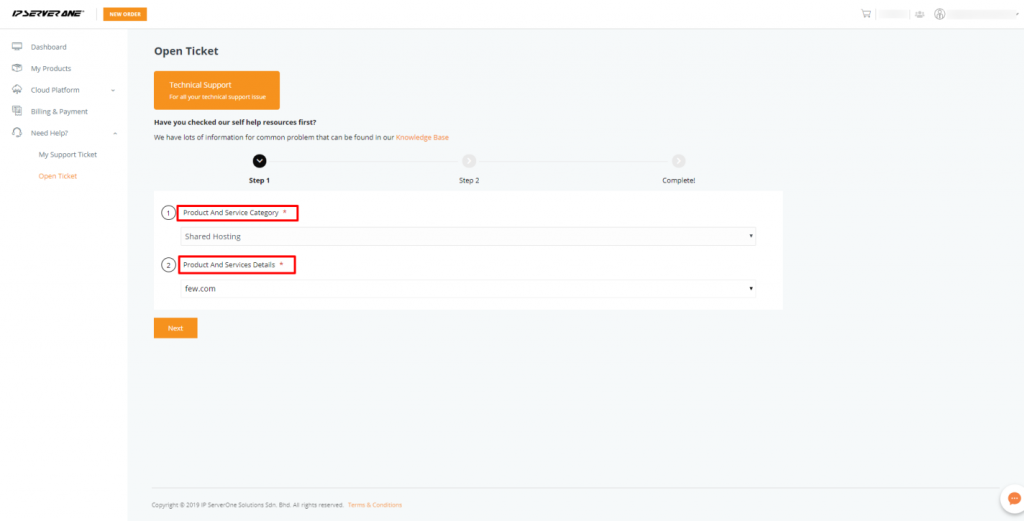 Step 2:
Select the type of Issue from the drop-down option. Input your ticket Subject.
Then, type in your message. You are encouraged to provide necessary details pertaining to the issue; preferably as much details as possible to give our technical support team a better understanding.
You can provide attachments to the ticket (max 5 attachments, 5 MB each; only .jpg, .jpeg, .gif and .png) for our reference.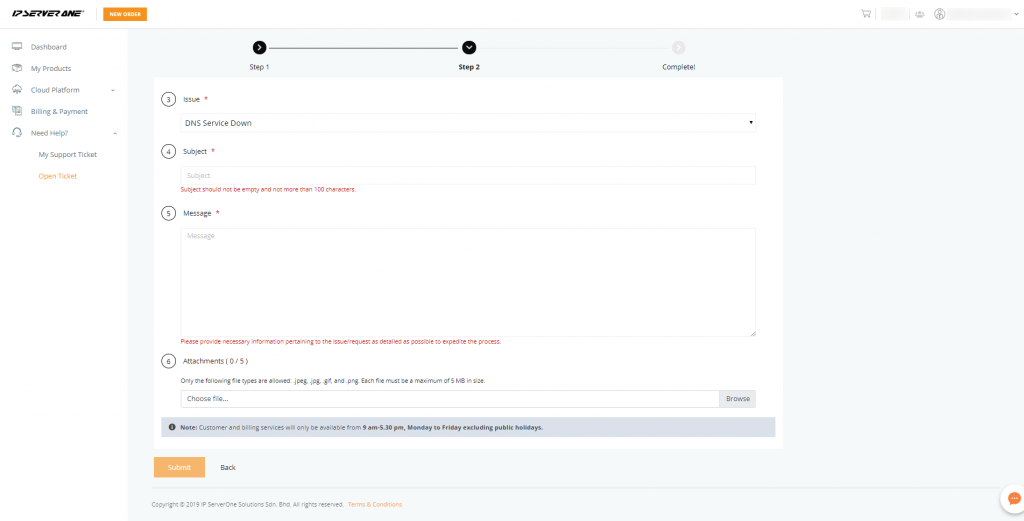 You have the option to CC other recipient(s) to the ticket.
Note: Include relevant CC recipients upon ticket submission to keep them in the loop. CC recipients can only view subsequent replies from the point their email was added.

4. In My Support Tickets, you will be able to find your submitted ticket, check on the status of your ticket, view/reply to your ticket, and search your ticket using filter function.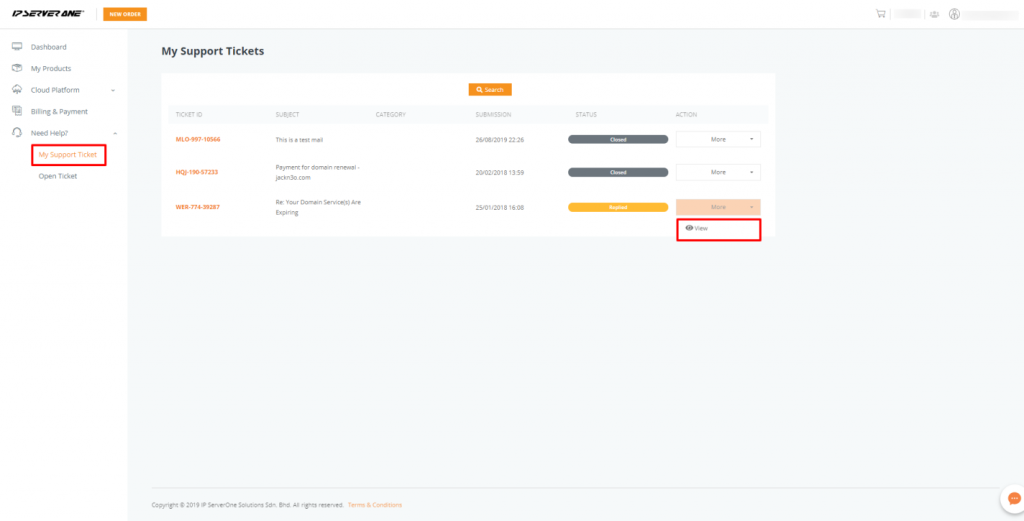 5. You can close the ticket by clicking the Close button.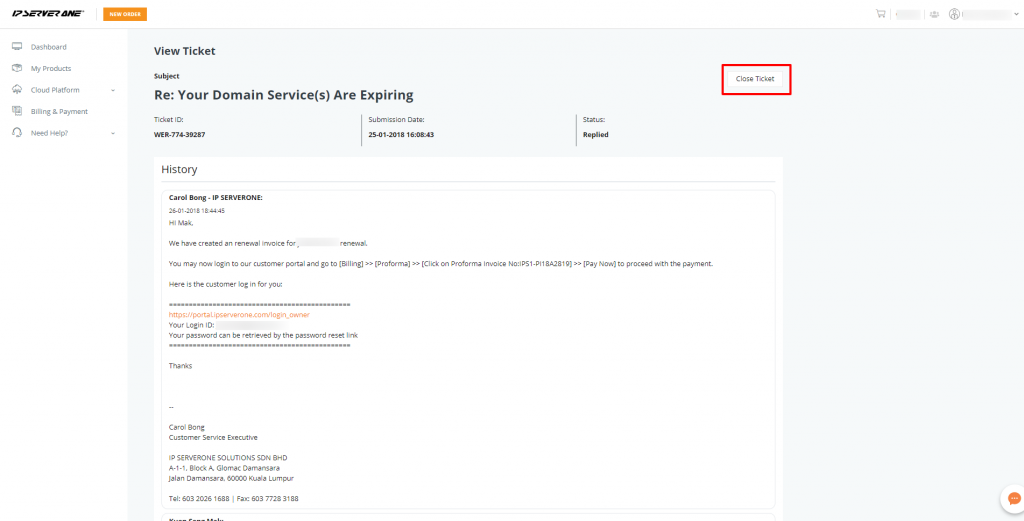 6. You are encouraged to leave a Score based on the overall support experience you received. This helps us to improve our service for the better.