How to Resize Cloud Instance
IPServerOne Cloud Platform lets you do just that; with just a few clicks and a few minutes, your virtual server will be provisioned with the resources that you require to enable your applications to run smoothly at the utmost optimum level.
Before resizing your instance, login to the customer portal and navigate to the Cloud Platform.
From there, select the region where your instance is located and select the particular instance that you want to resize.
Step 1:   Select the instance you want to resize, click the More button, search for the Resize button and click it.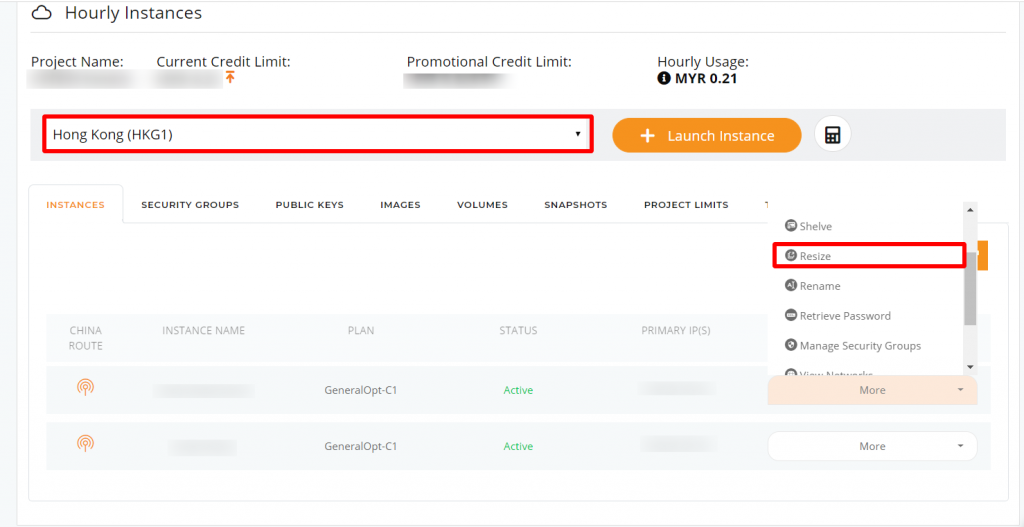 Step 2:   Choose your target flavor and click the Resize button.
*Note that after this, the process will cause the instance to restart.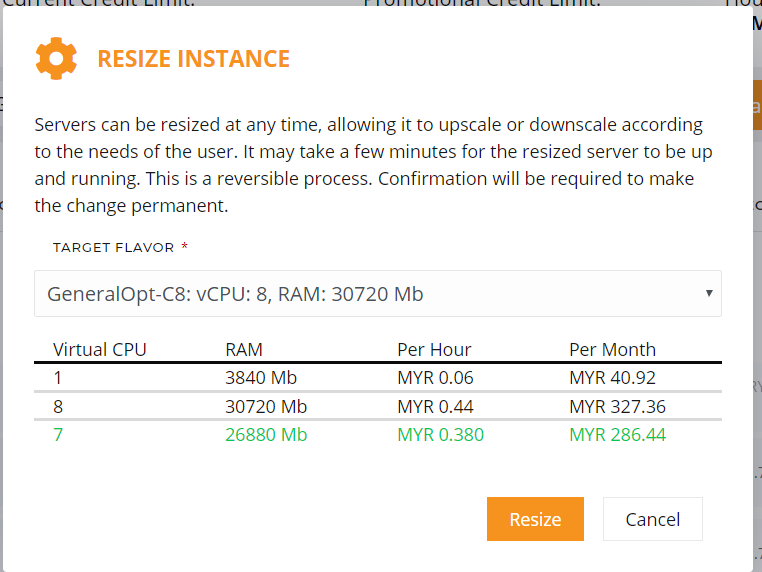 Step 3:   Click on the Confirm button to approve the resize process. You can also cancel your undo your resize by click the Revert button.