Create Cloud Credit Alarm for Top Up Reminder
This Cloud Credit Alarm feature is designed to allow the user to create an alarm to serve as a reminder for cloud credit top-up.
Note:
Create a threshold amount for your instances based on your preference.
Once the threshold is reached, the alarm will be triggered, and an email notification will be sent to the Primary and Secondary (for Billing and Technical role) email addresses.
You can calculate the estimated amount of cloud credit use via our Cloud Calculator
Steps:
1) Log in to our customer portal at https://portal.ipserverone.com/
2) Click on Cloud Platform and select Instances.

3) Click on the alarm icon.

4) To create an alarm, click on Create.
We should note that the MAXIMUM number of alarms is 5 (includes the 2 default alarms – LOW CREDIT & CRITICAL LOW CREDIT).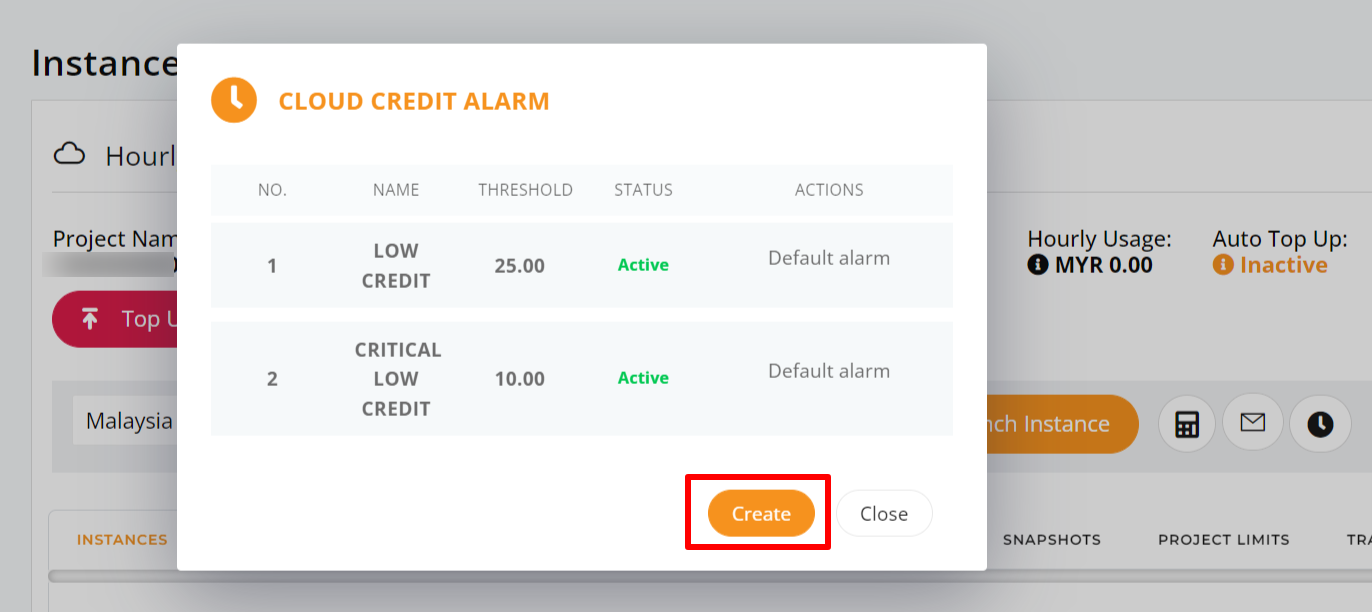 5) Insert the Name of the alarm.
6) Insert the Threshold amount.
We should note that the Threshold amount MUST be different from one alarm to the other.
7) Insert the Message you want to see in the email notification.
8) Set as Active (In the event of Inactive, the user will not receive an email notification.) and Save.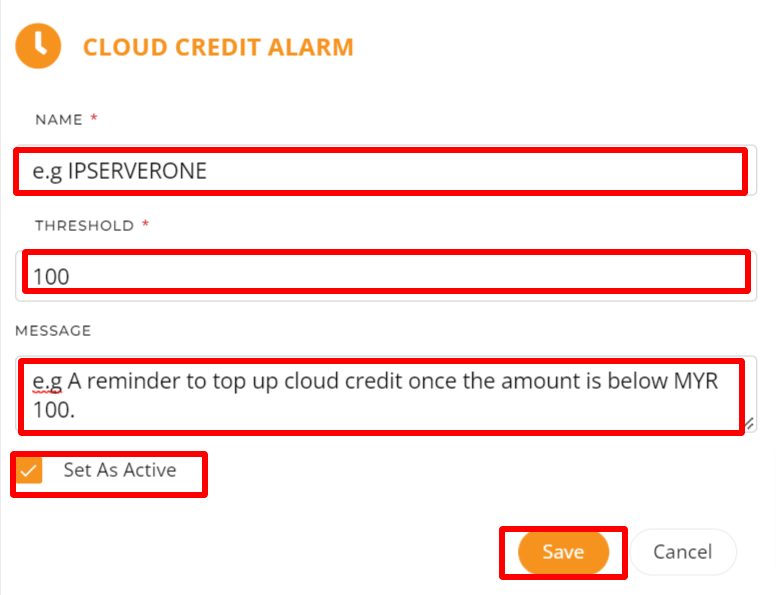 9) To amend an alarm, click on Edit then Save.
10) Click Delete to remove an alarm.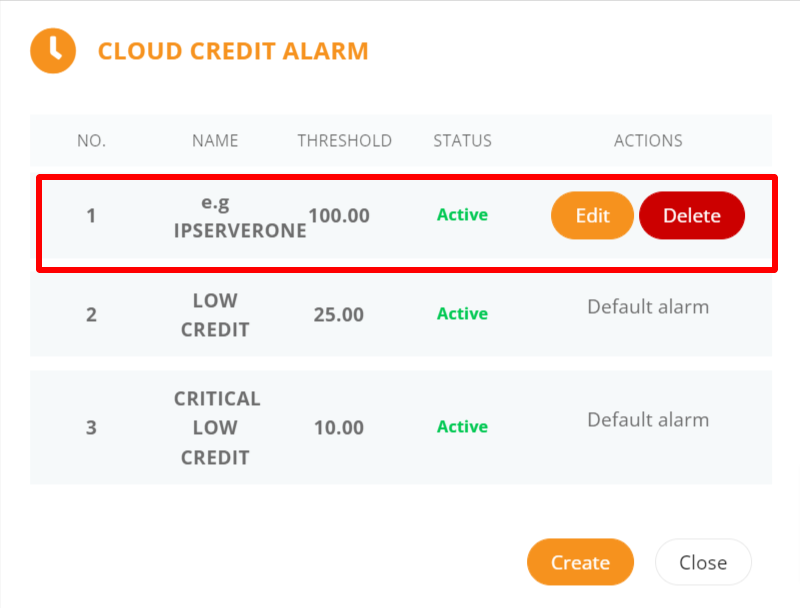 End of steps.