How To Access Dedicated Server Using IPMI Login On Customer Portal
Users can now use IPMI login functions to access Dedicated Server on Customer Portal. 
Prerequisite
Access Dedicated Server services using IPMI login functions.

 
Instructions
Step 1: Once logged in, proceed by clicking on My Products and dropdown to Dedicated Server. 
Next, click on Manage in the product list respective SSID.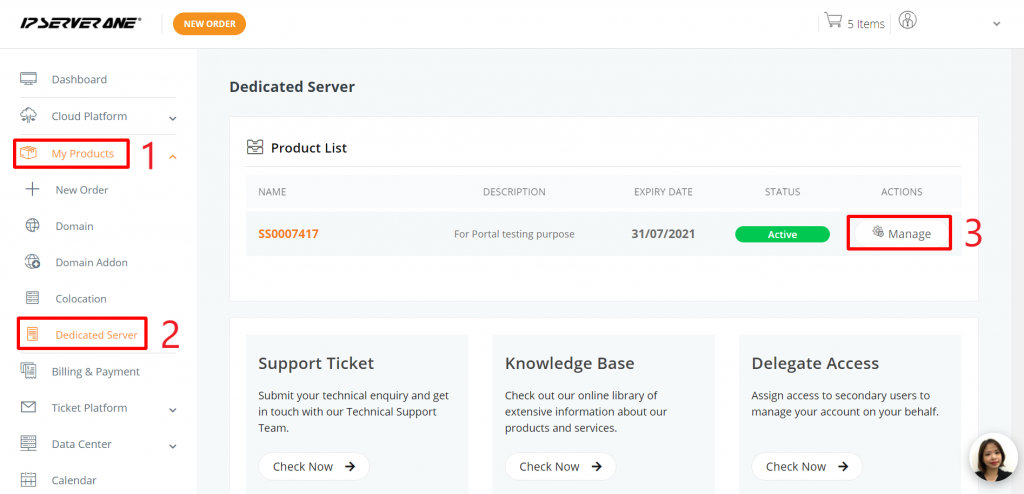 Step 2: Once clicked, it will direct you to this page where you have to scroll down to look for the Server Tag and click More on the right side.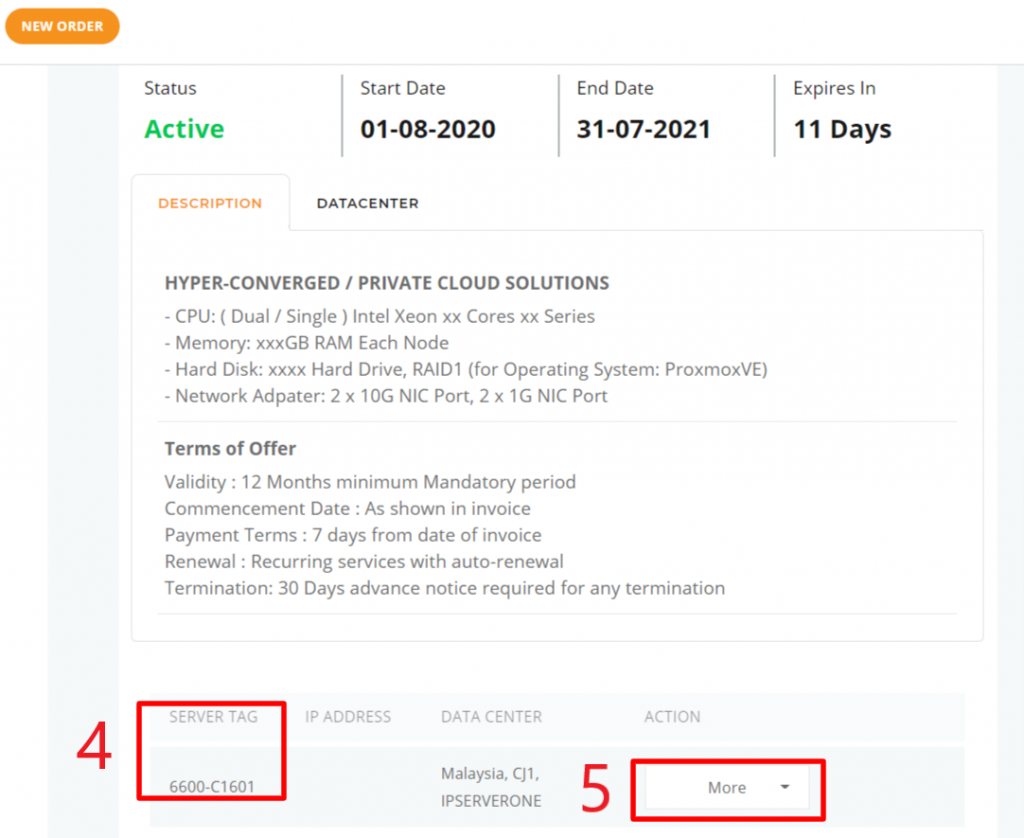 Step 3: You are required to select Login to obtain the login details.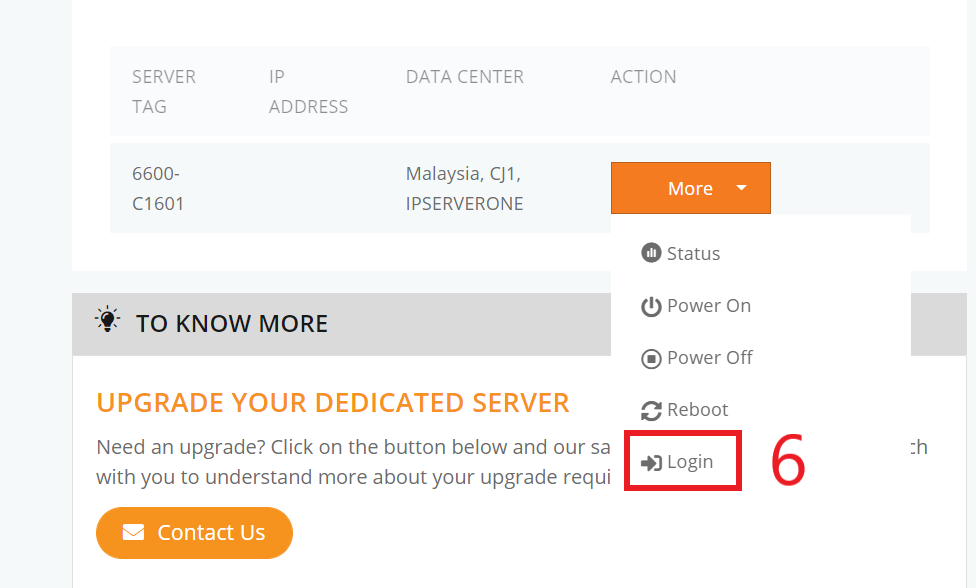 Step 4: The Username and Password details will appear for you to login. 
By selecting Login, it will bring you to the IPMI page where your IPMI Username and Password provided as below are needed. 
Once done, you are all set!