How to Synchronize SmarterMail Version 7.x Calender with Outlook
The following guide and function will only apply for SmarterMail version 7.x or later (Enterprise and Free edition only).
Step 1 – Open your web browser and access to the SmarterMail webmail. Log into the webmail using the email account that you wish to sync with.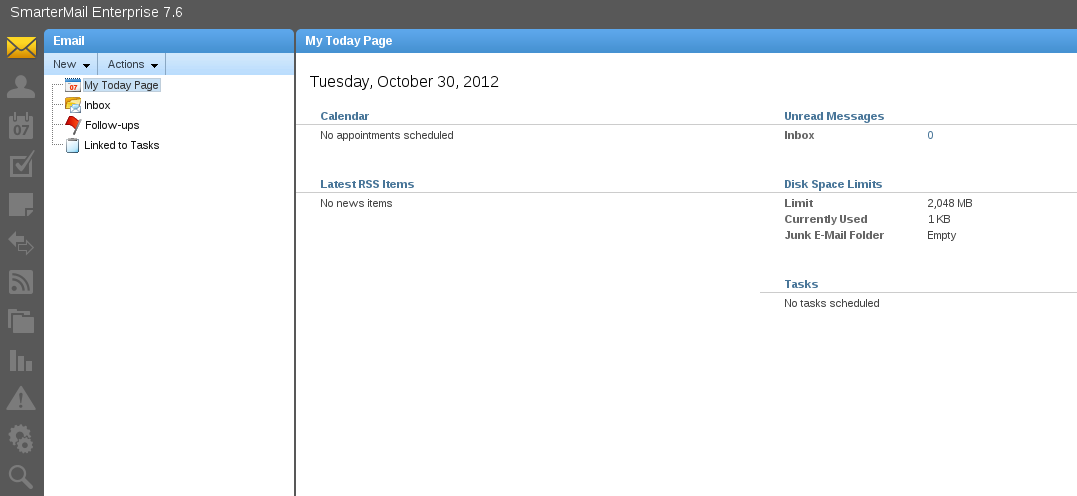 Step 2 – Enter the calendar page by clicking on the calendar icon on the left side panel.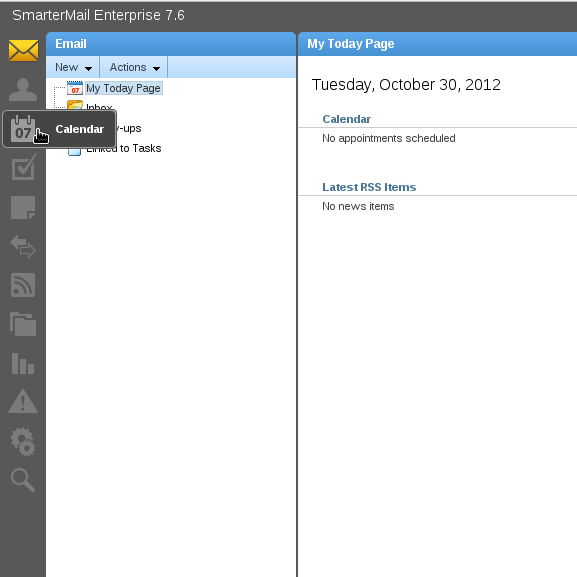 Step 3 – On the calendar page, point the mouse on the "Actions" tab and click on it. There will be a drop-down menu with an option of "Add to Outlook", then click on the option.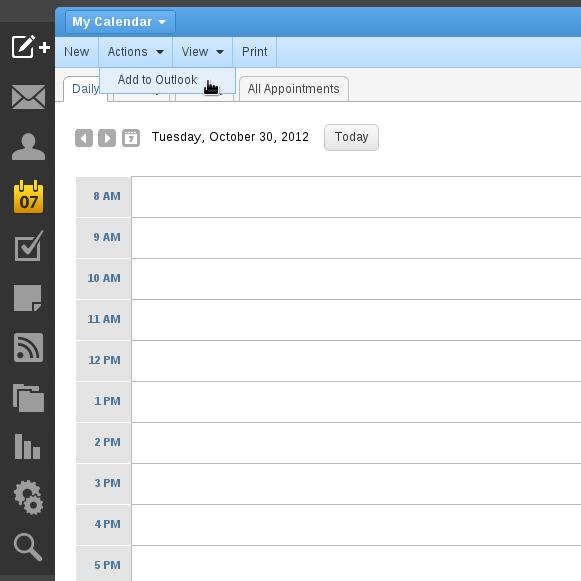 Step 4 – After clicking on the option, the browser will prompt out a menu for you to select the outlook version. Select on the outlook version and click "OK".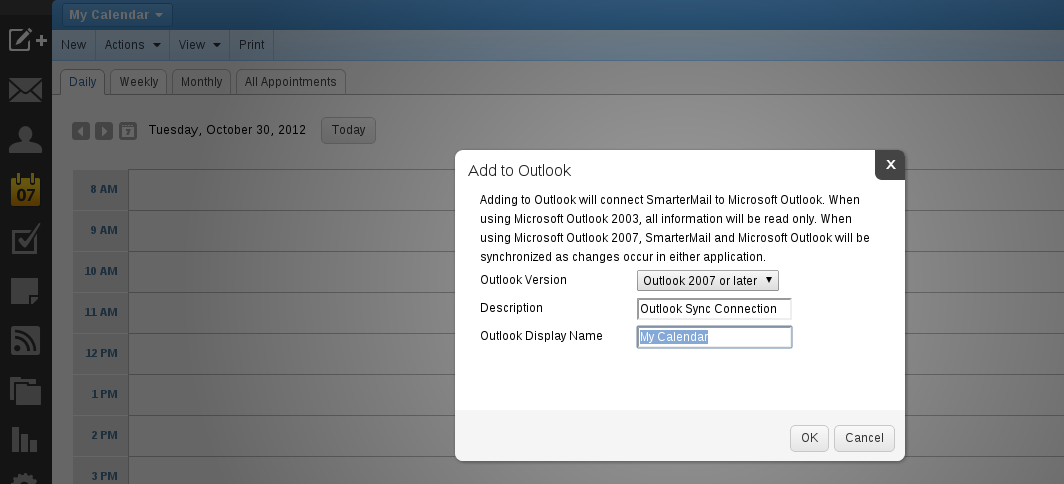 Step 5 – Then windows will prompt out the application launch menu, click "Launch Application" to launch the outlook application.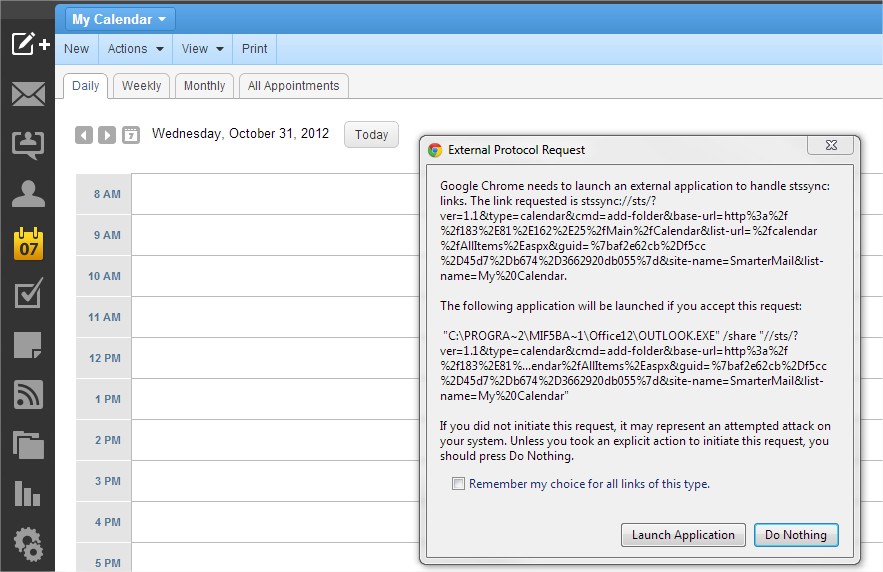 Step 6 – Now your Outlook will be launched automatically, and prompt out a confirmation box from the outlook application. Click "yes" to start sync the calendar from SmarterMail towards the outlook application.