How To Add a User in SoftEther VPN Server
First of all, you need to download the SoftEther VPN Server Manager.
Install the client.
Adding New Server.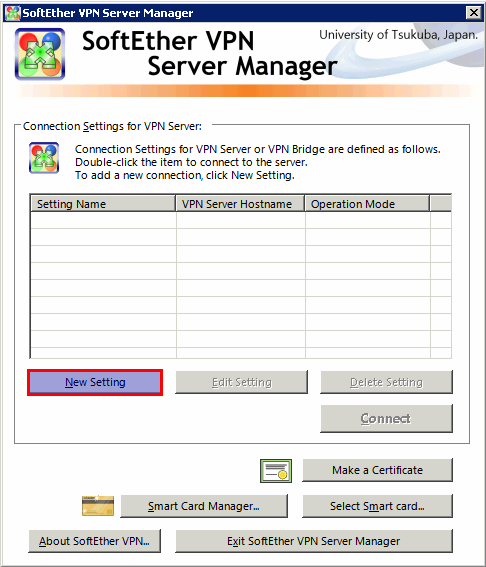 Step 1: Click on new setting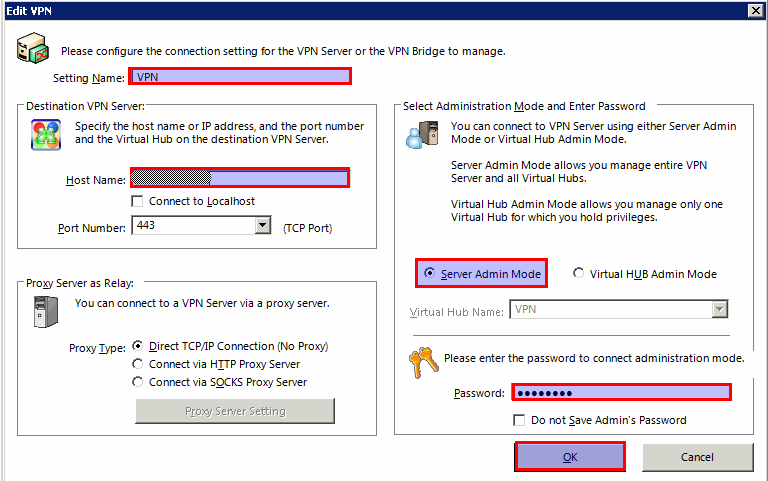 Step 2: Fill the server information, make sure to tick 'Server Admin Mode' and fill in the server admin password.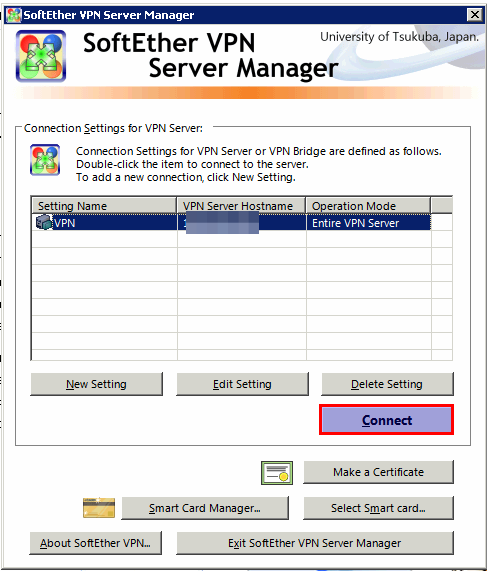 Step 3: Now you can connect to your VPN server.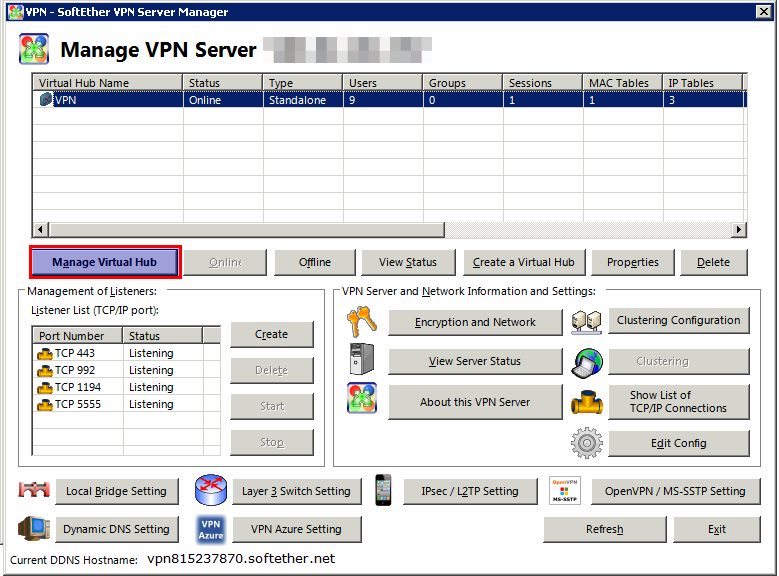 Step 4: Obtain or change the PSK (Pre-Shared-Key) by clicking on 'IPSec / L2TP Setting' Button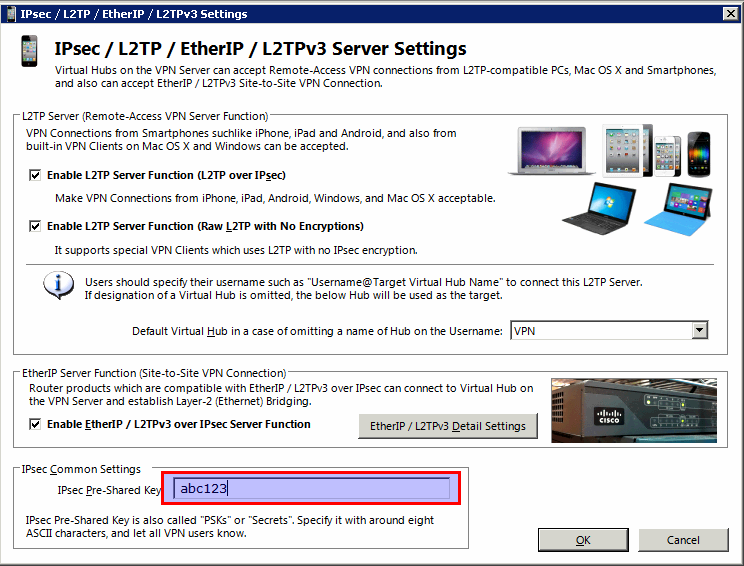 Step 5: Edit the PSK if you need and make sure you copy this key somewhere safe, we need this key to configure the VPN client.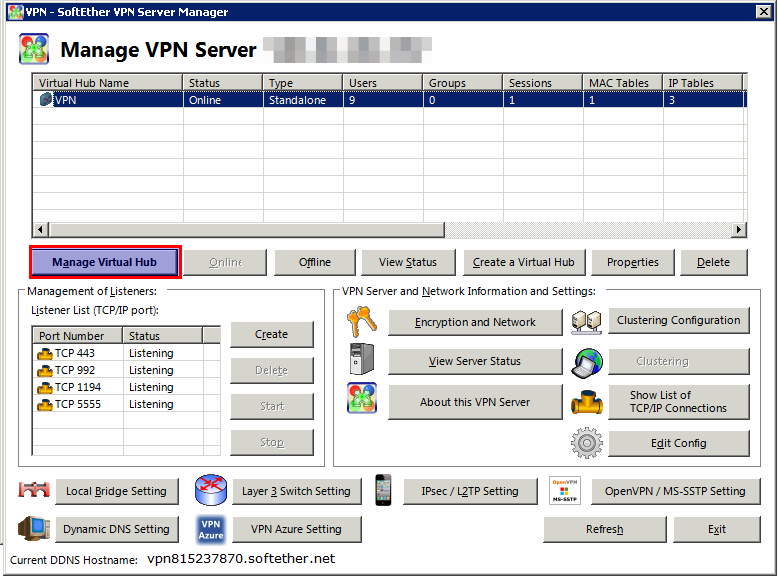 Step 6: Now we proceed adding new user to this VPN by clicking on 'Manage Virtual Hub'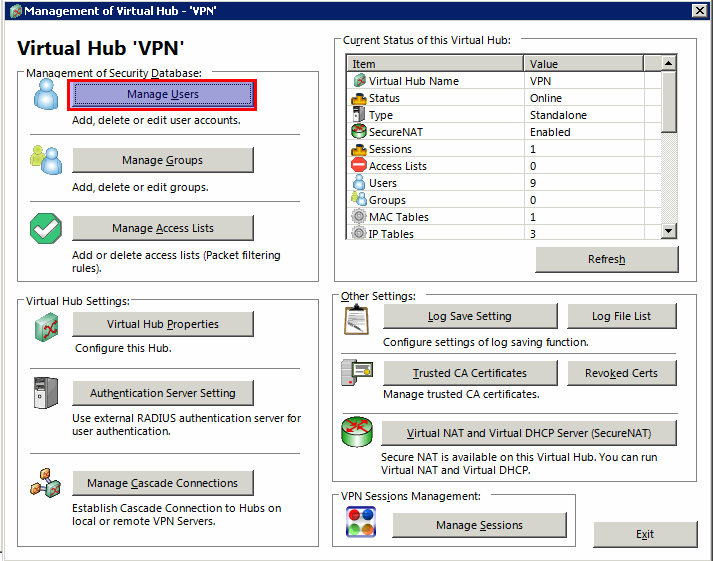 Step 7: Click on 'Manage Users'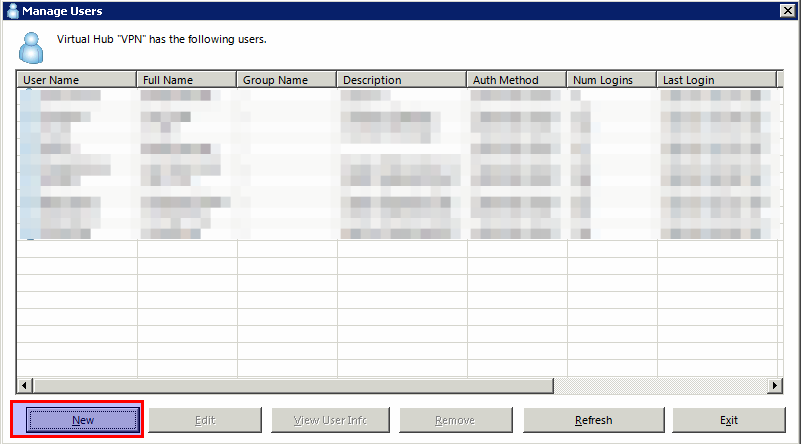 Step 8: Click on 'New'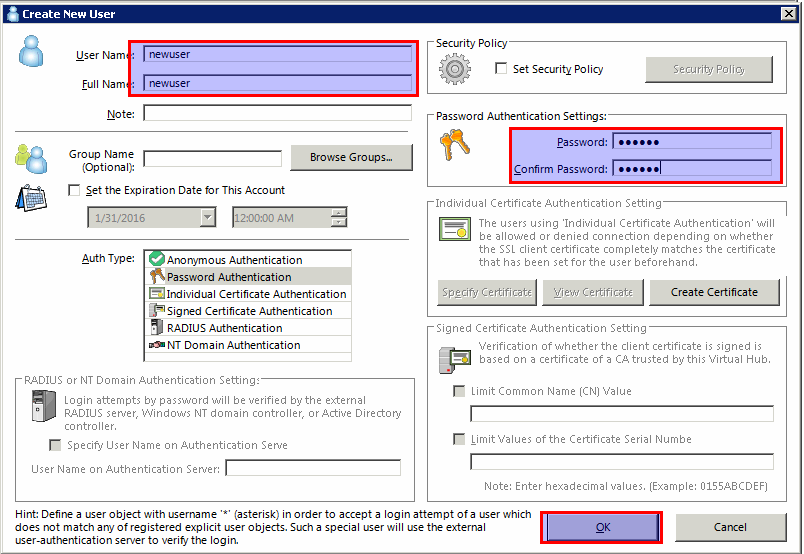 Step 9: Fill in the new user username and password, click OK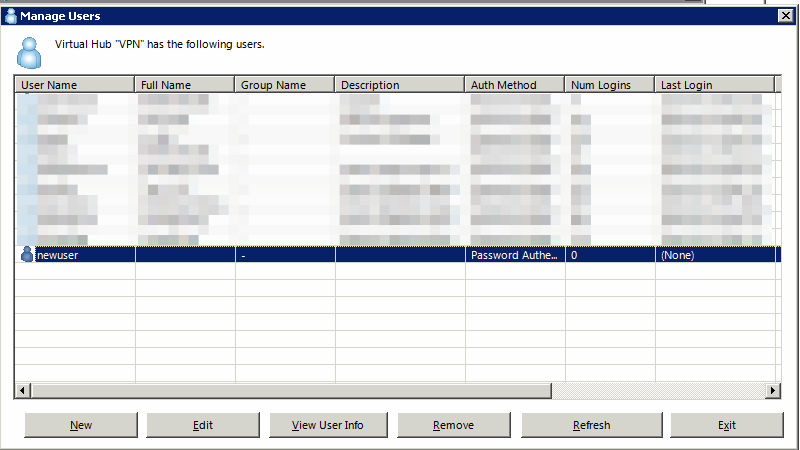 Step 10: Now a new user has been created, this user now ready to connect with the vpn Client.
If you have any questing regarding this guide, please don't hesitate to email us at support@ipserverone.com