Step 1 – Login to SmarterMail with your user account.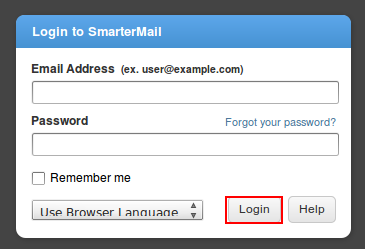 Step 2 – Once logged in, go to Settings.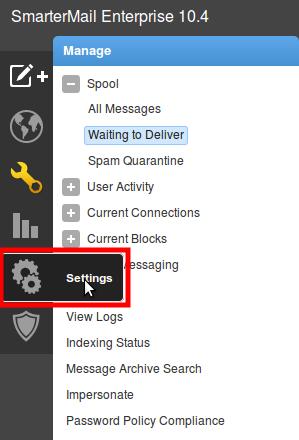 Step 3 – In the Settings window, select Protocol Settings and click on SMTP Out tab. Change the Outbound IP settings to your desired settings.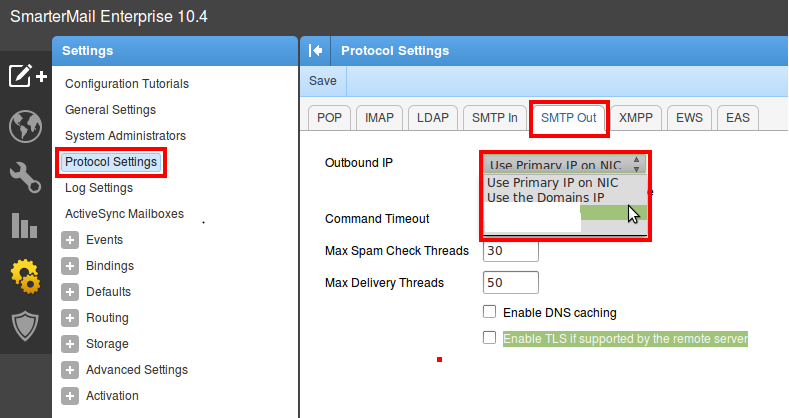 Step 4 – Click Save to apply changes.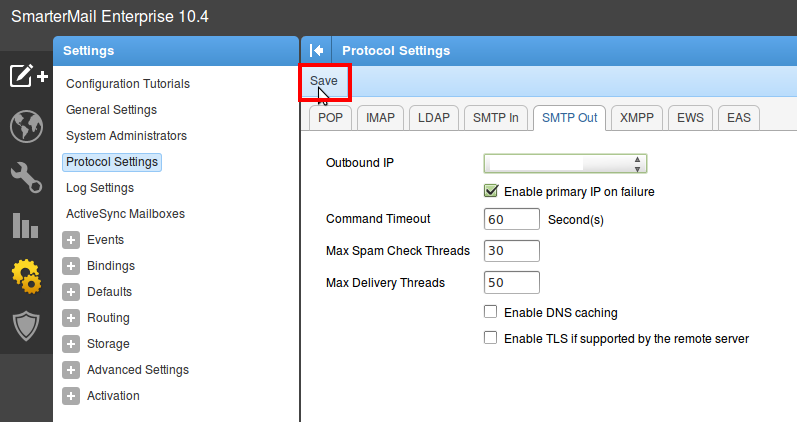 Step 5 – You now need to restart SmarterMail service. Click on the Windows button on your desktop and type services.msc into the search bar.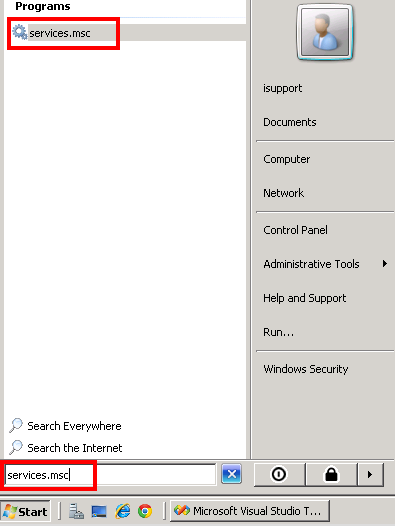 Step 6 – Search for SmarterMail Service. Right click and click on Restart to restart your mail service.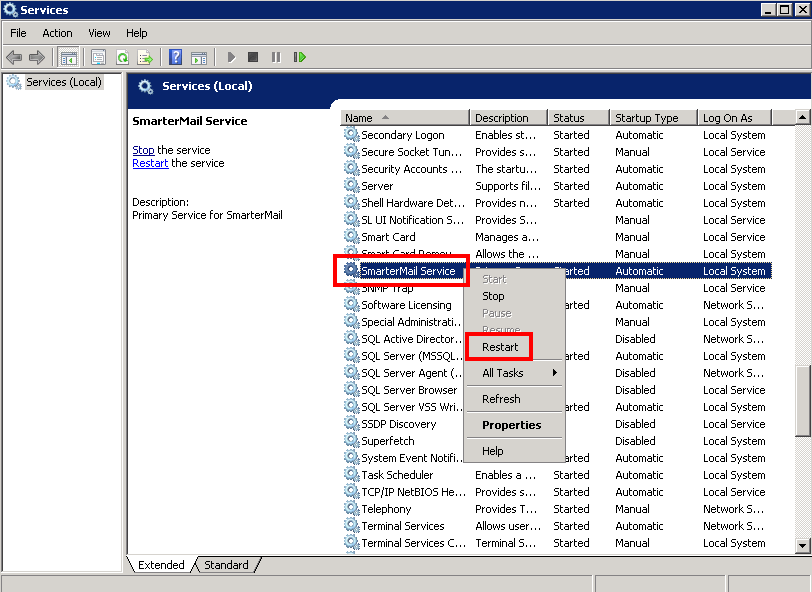 Step 8 – You may now login to SmarterMail with the new changes applied and ready to be used.