File Transfer Protocol (FTP) is a standard network protocol used for the transfer of computer files between a client and server on a computer network.
To create and set up access to FTP accounts for your domain, first login to your cPanel control panel and select FTP Accounts.
In this menu, you will be given the option to create new FTP accounts. To create the accounts, just include the account details and click on Create FTP Account at the bottom of the page.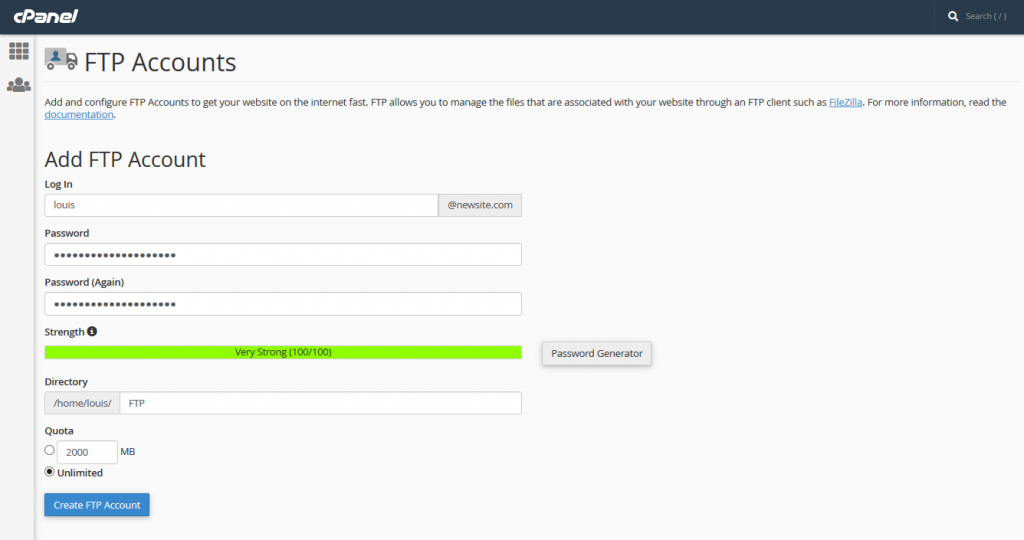 Successfully created FTP accounts can be viewed in the same FTP Accounts menu.

Next, download the and install the Filezilla client from here. Now you can begin to configure your FTP client. Click on Configure FTP Client in the FTP Account menu.

This will bring up a section with the configuration files for your FTP client (we will be using Filezilla in this case). Download the FTP Configuration File and open up the instructions window for further instructions as per the image below:

Continue following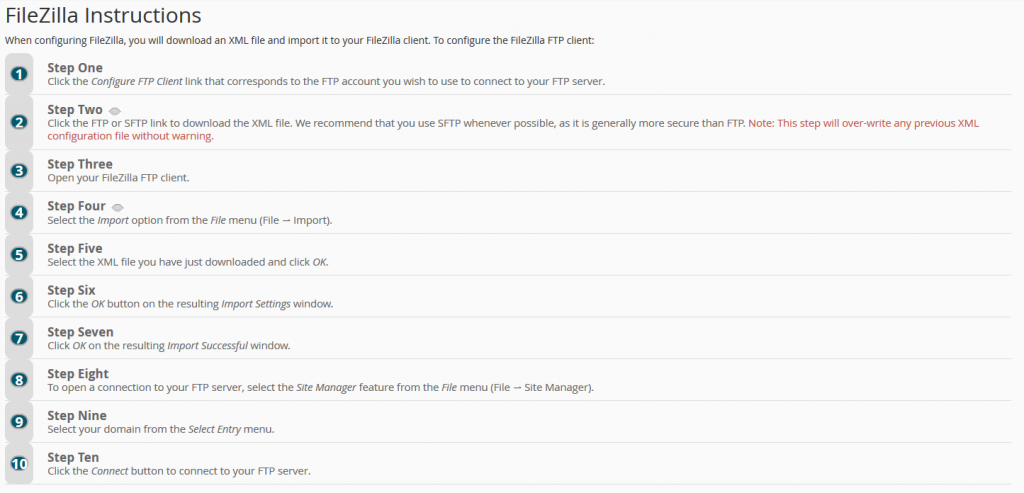 After completing these instructions, you should now be connected to your FTP (Filezilla) client and can now transfer files between your computer and server via FTP.