How to update Customer Profile in Portal
For new or recurring customers, each of them requires an account in IPServerOne portal to purchase IPServerOne services. To complete a purchase, a customer is required to fill in a complete profile. This guide is for those who are looking to change their profile information.
1. To update account profile on IPServerOne portal, let's start off by logging in to https://portal.ipserverone.com/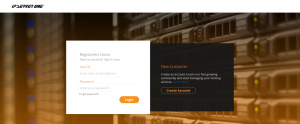 2. On the top right, click on the Username and drop-down to click My Account.

3. Once you are landed on My Account page, click on the pencil icon to start editing Personal Details; Contact Information and Business Details.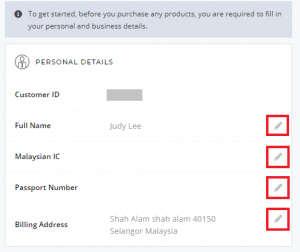 4. Click on the tick icon to save editing. Please make sure all information is completed to avoid future errors while purchasing.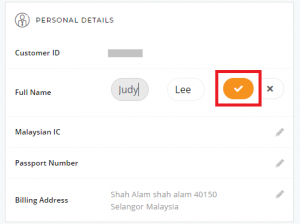 5. Confirm and verify the edited information before closing off.
NOTE: Primary Email cannot be edited. To change your primary email for the account, please contact our Customer Support at IP ServerOne Solutions (support@ipserverone.com).