Enable Caching for WordPress
WordPress is a famous CMS platform for its ease of deployment and use.
However, WordPress can struggle when it comes to handling large amounts of traffic. For this, caching is a necessary component in optimising WordPress.
1. Navigate to wp-admin and install w3 total cache plugin
2. Activate the plugin and navigate to wp-admin -> Performance -> General Setting, and use the following configuration: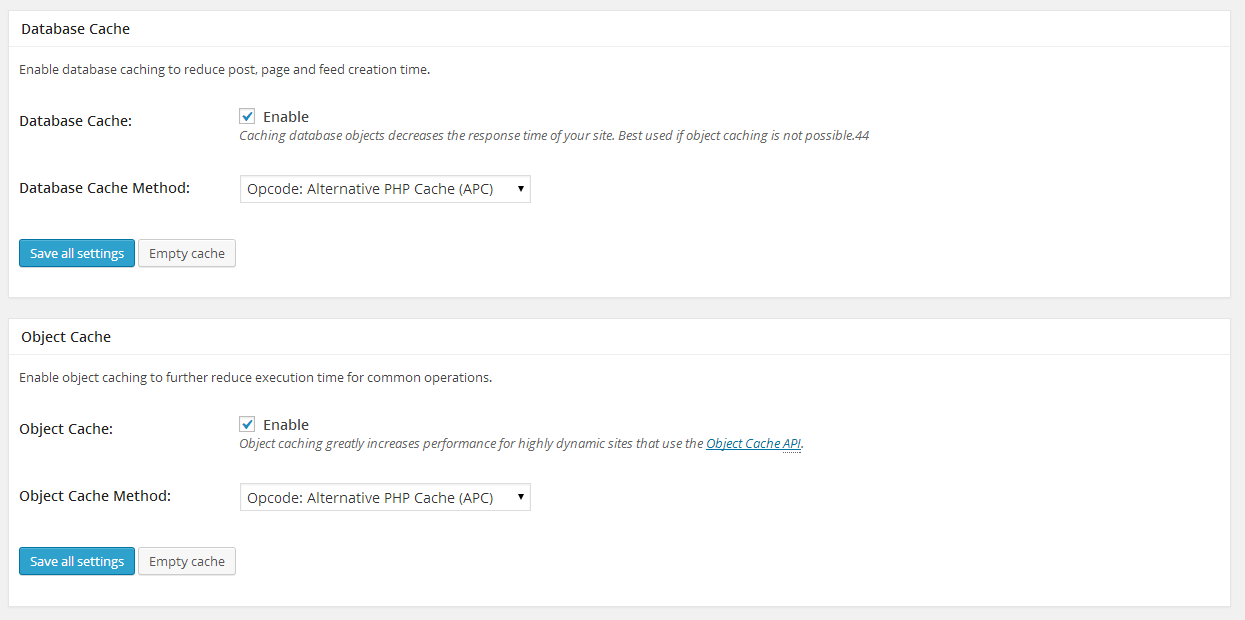 3. Save the settings and your WordPress site will be ready to handle heavier traffic.