How to Change DNS For DomainRegistry Domain (.my)
Step 1: Log in to https://domainmanager.mynic.my/Mynic-ViewController-context-root/faces/PB/UserLogin.jsp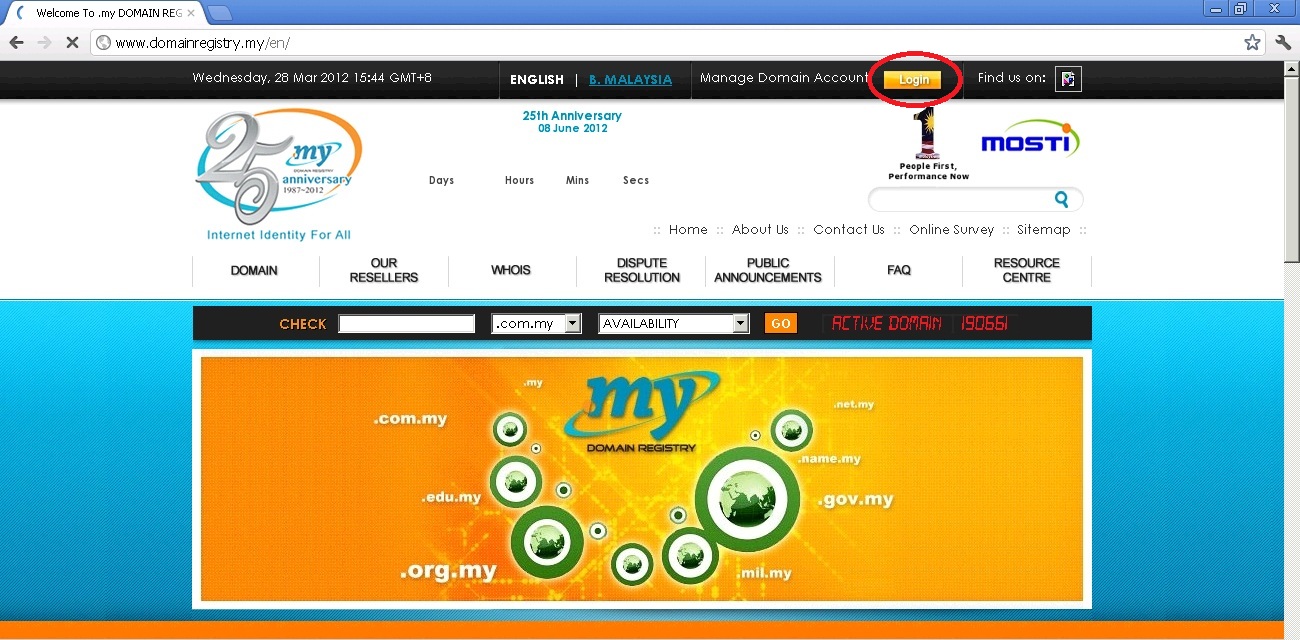 Step 2: Enter your Technical Contact Username & Password.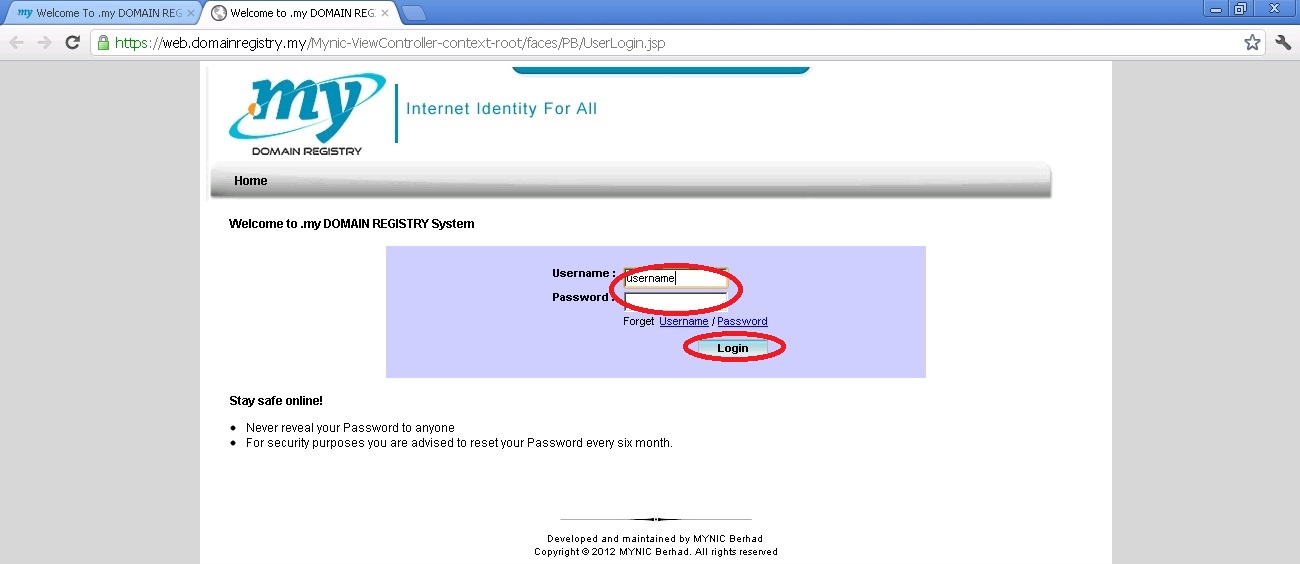 Step 3: Enter your technical contact code.

Step 4: Go to Domain Name >> Modify Domain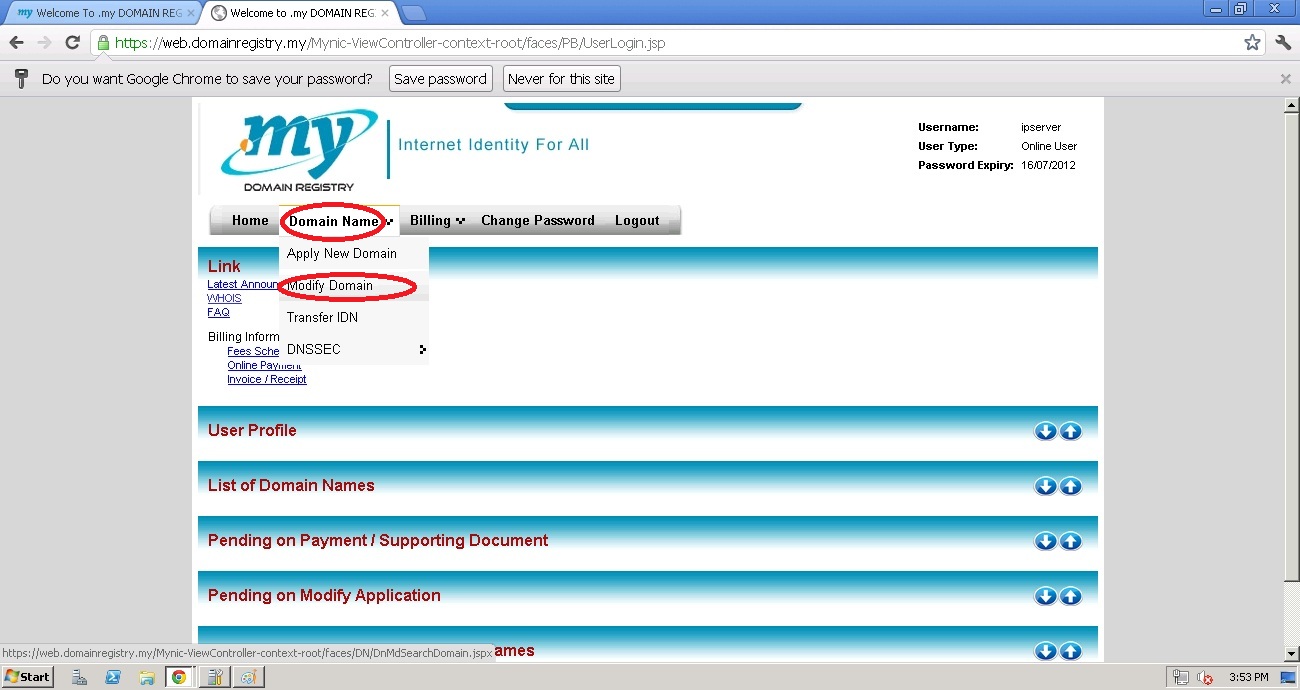 Step 5: Enter the domain name to modify and click "Search".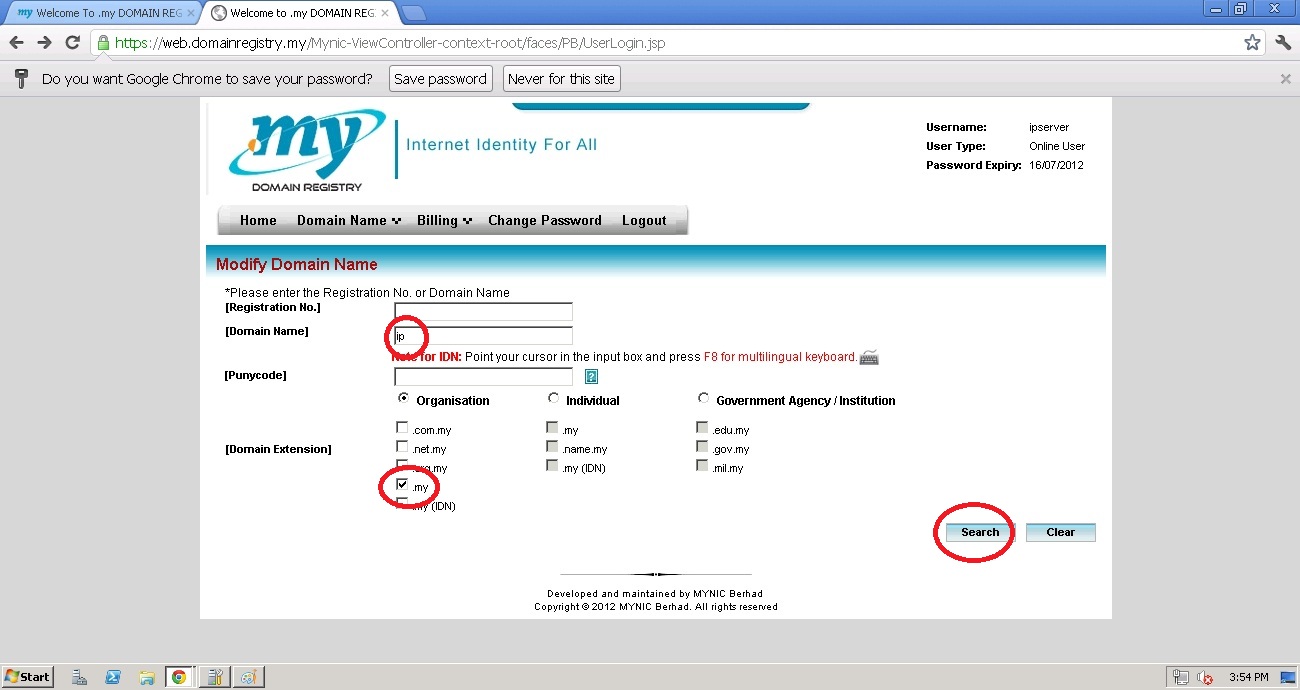 Step 6: Tick the domain name that you would like to make changes for and click "Modify".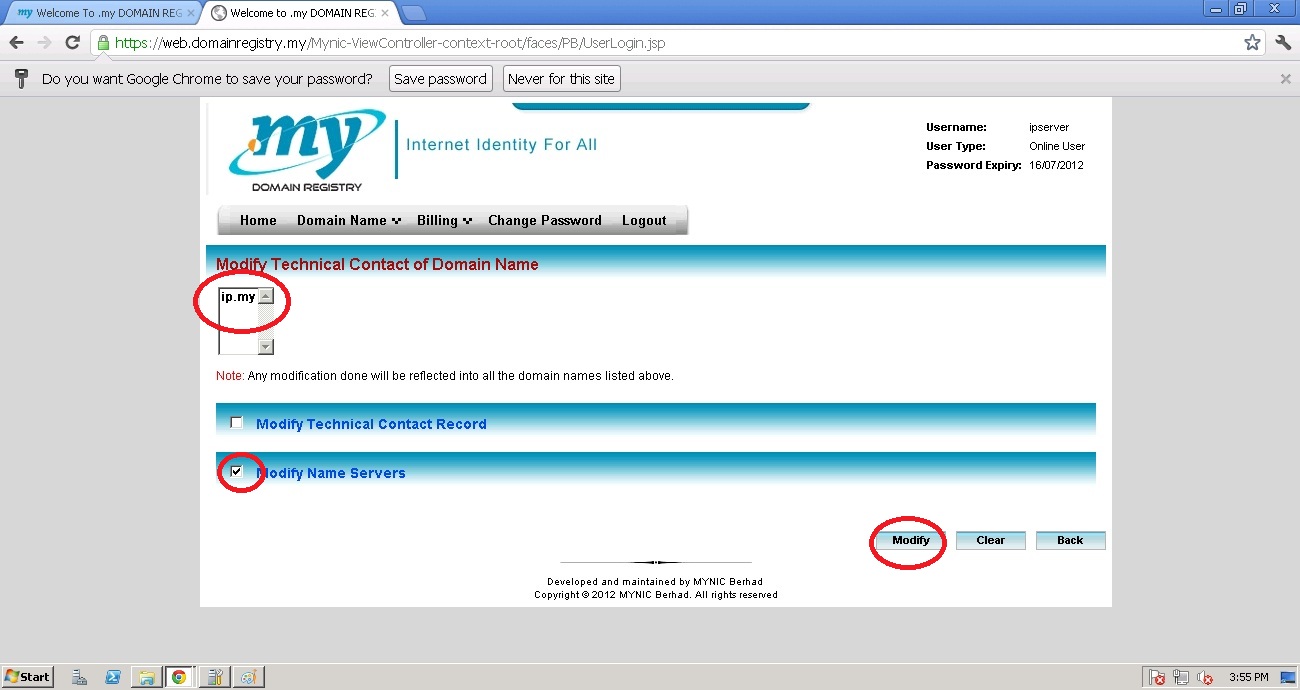 Step 7: Tick the Add / Remove / Change Name Server.
Step 8: Enter the name server contact code and click "Modify". You can refer to the server configuration email or email to support@ipserverone.com for the details.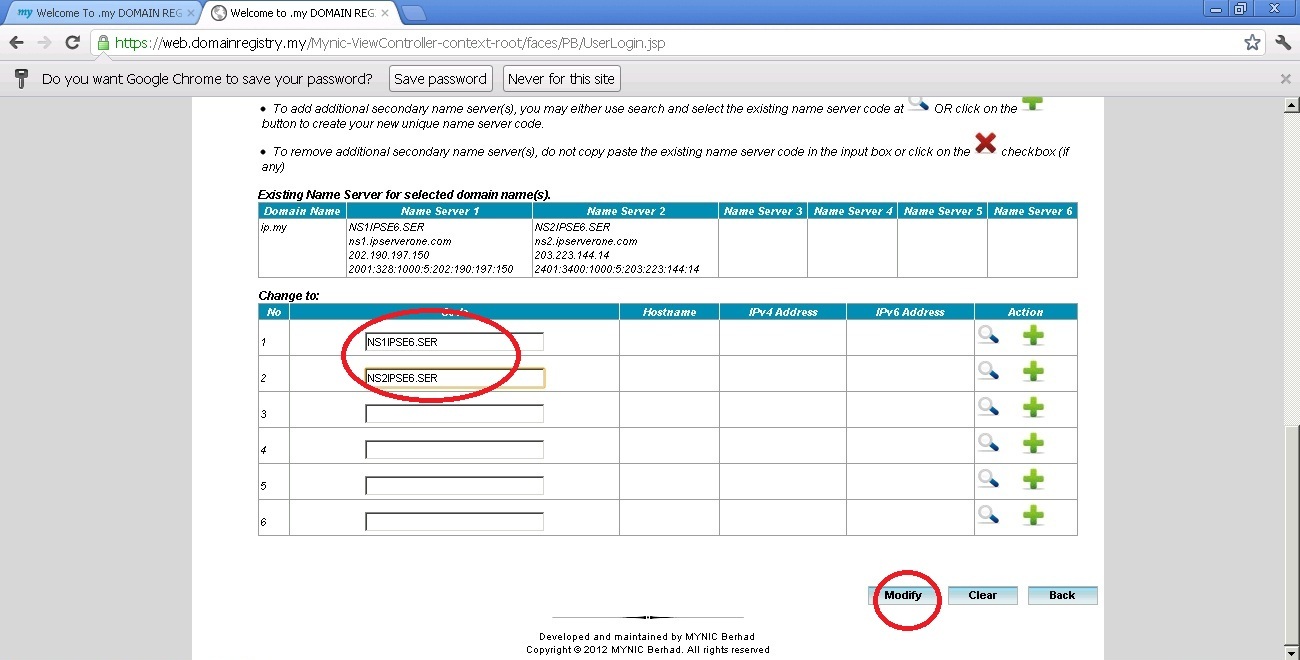 Step 9: Your domain's name server will be updated shortly by DomainRegistry.