Here are the steps to purchase FiDrive:
Login into your IPServerOne Customer Portal.Upon successful login, click "New Order", then click on FiDrive new order button.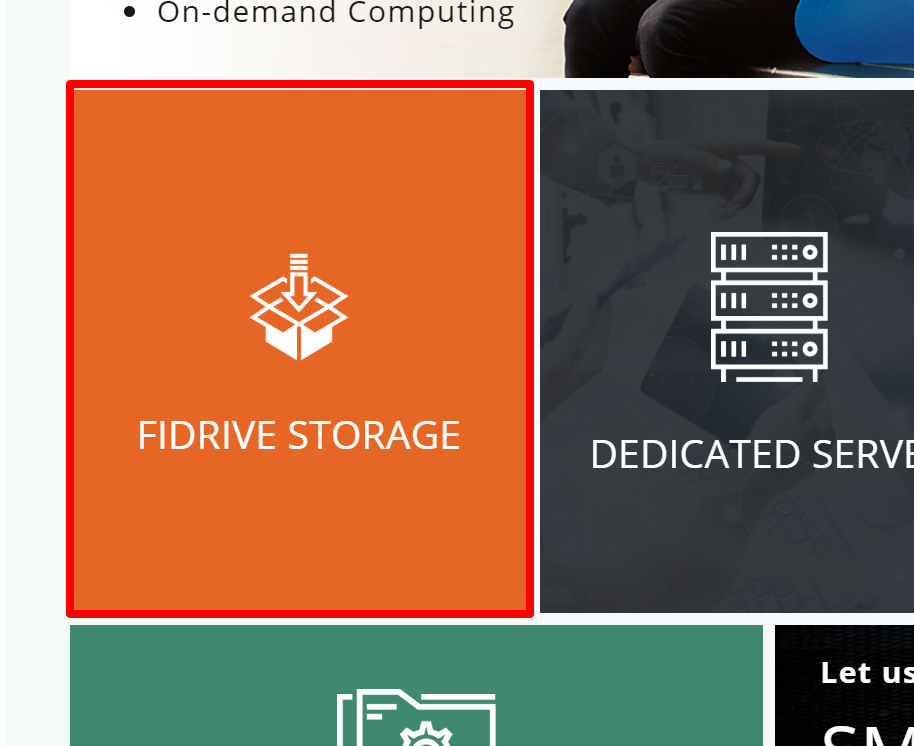 Select your desired FiDrive plan.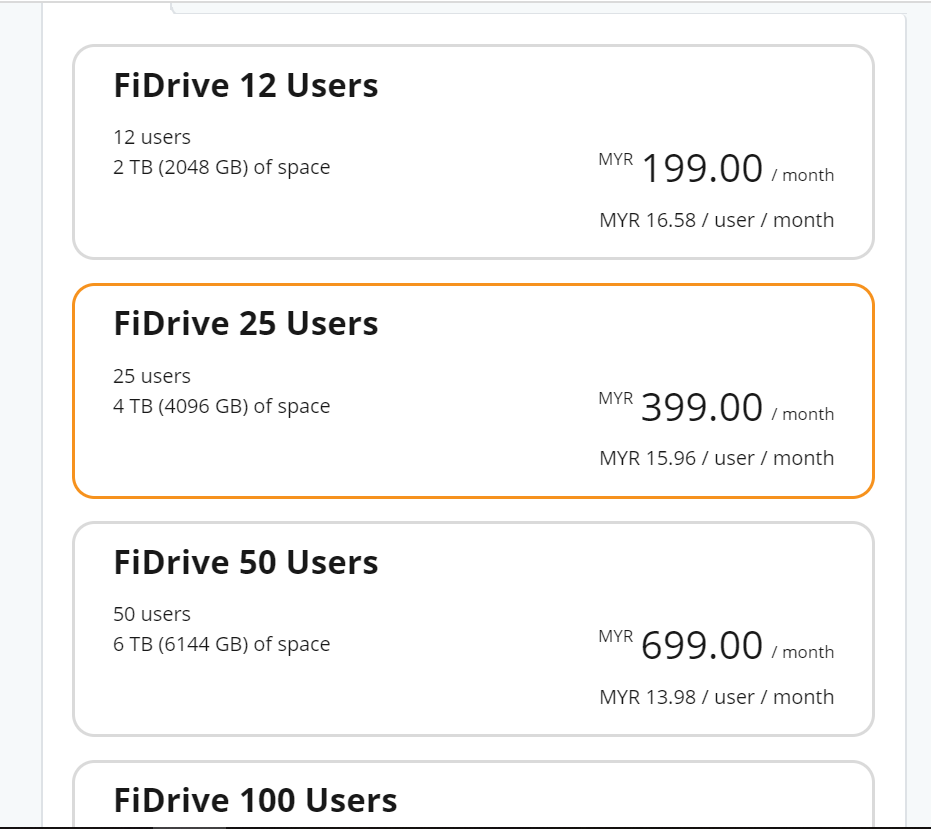 Add a domain name by 1) purchasing a new domain, 2) use existing domain name or 3) use a generated domain name. Then setup a password. The password must be between 10 and 60 characters in length, and can only contain letters and numbers. Once all these are done, click Next.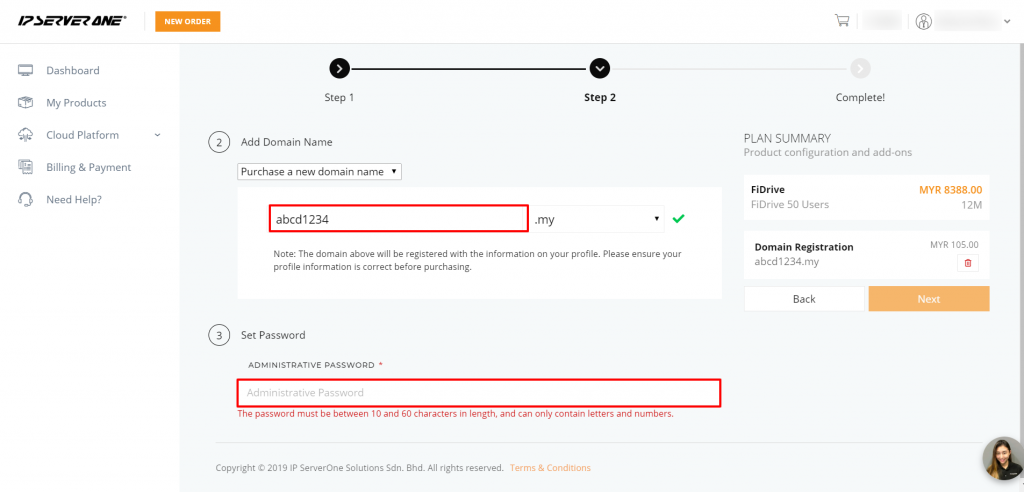 Check your selected FiDrive plan and domain name. When that's done, you can make the payment.