How to Purchase SSL From Customer Portal
Below are the steps you can follow to purchase an SSL Certificate.
Step 1: Select the type of SSL Certificate required.
• Alpha SSL: Can be used only for one domain name such as ipserverone.com.
• Wildcard SSL: Secures all the subdomains like aaa.ipserverone.com or bbb.ipserverone.com.
After selecting your desired plan, click Next.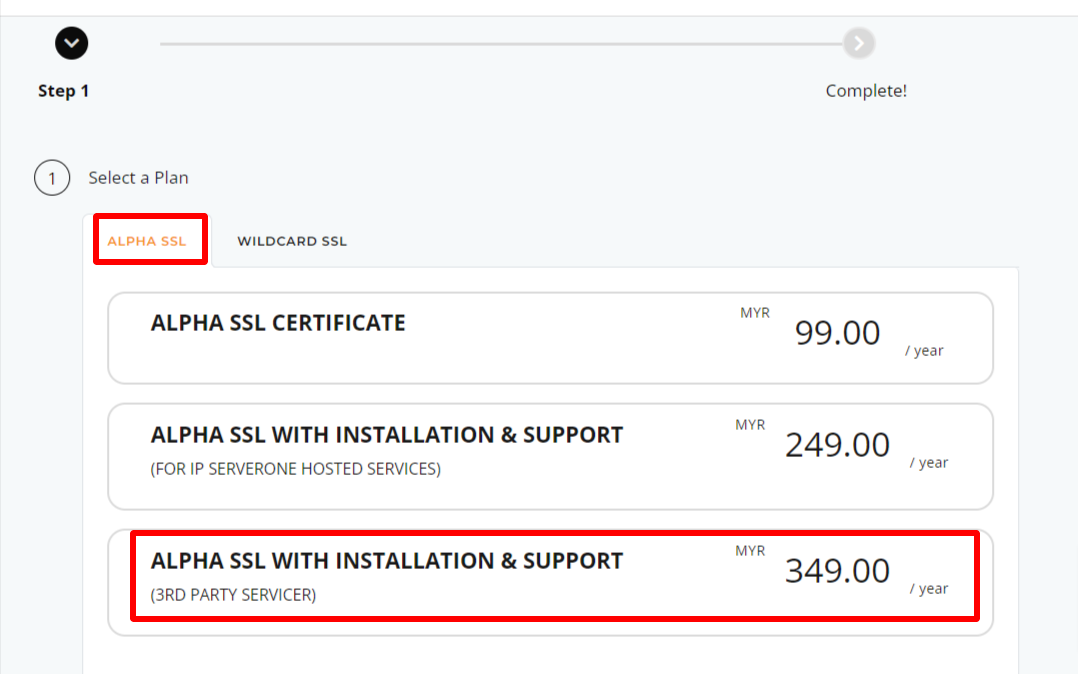 Step 2: Insert the domain name to ensure that the SSL cert will be installed on the domain name chosen. Next fill up the details required in order for us to assist with the SSL installation.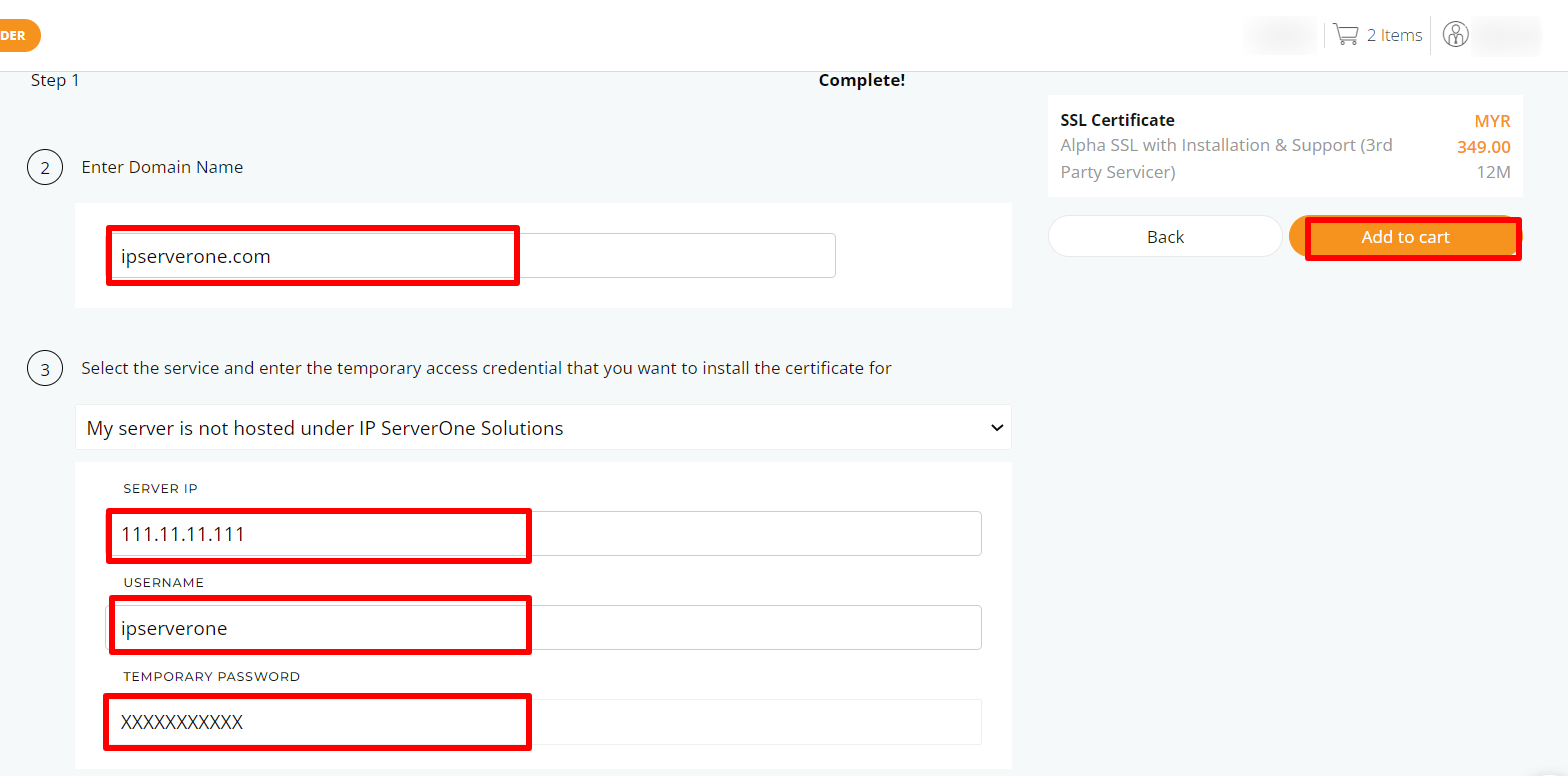 Step 3: Click on the Add to Cart and View Cart.


Step 4: Ensure the domain name and desired SSL certificate is correct.
Step 5: Check out and proceed with the payment.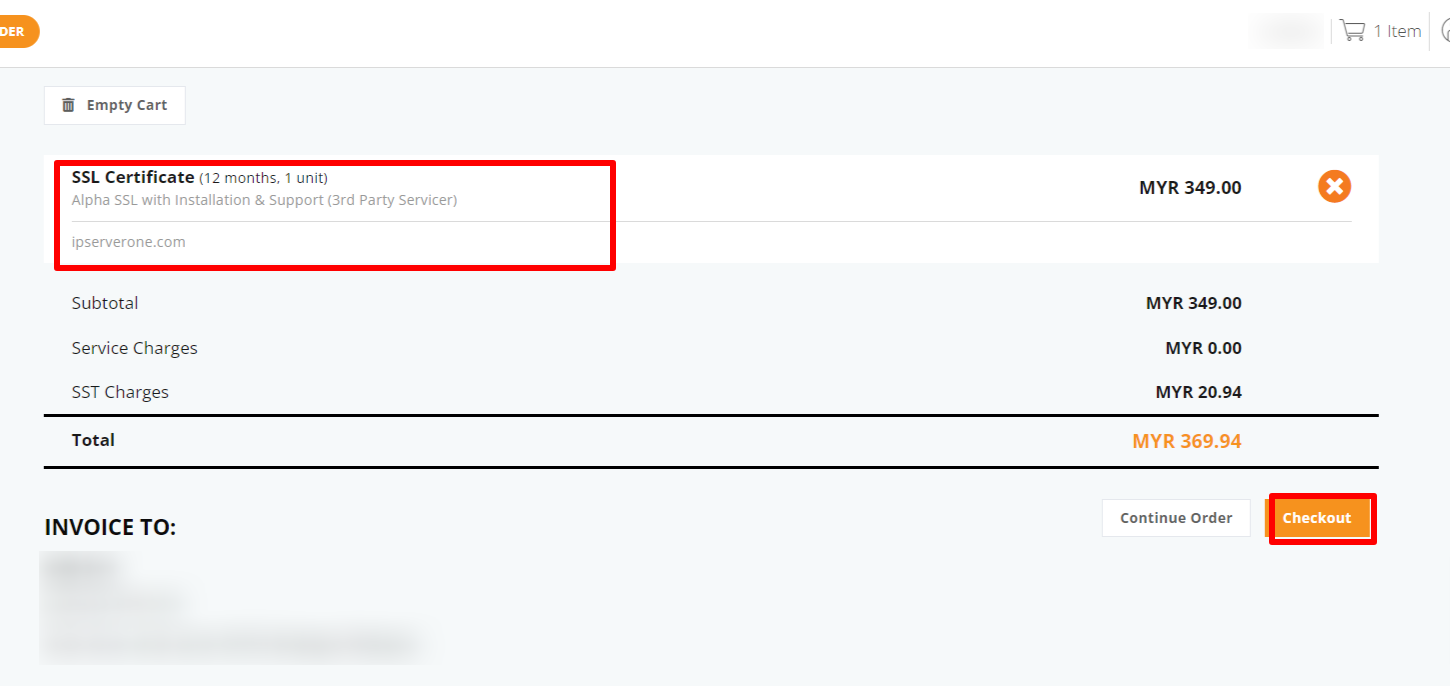 Our SSL specialist will assist with the installation once order is received.