How To Setup Outlook 2013 with POP3 and SSL
This tutorial covers how to set up your email account in Microsoft Outlook 2013 if your domain is secured with an SSL. The email protocol covered in this guide is POP3, which stores emails in the mail server and deletes the emails once it has been downloaded into the user's PC using Outlook.
The settings covered in this tutorial are also applicable to other versions of Microsoft Outlook.
Setting Up Outlook 2013 using POP3
1. Click File on Outlook 2013.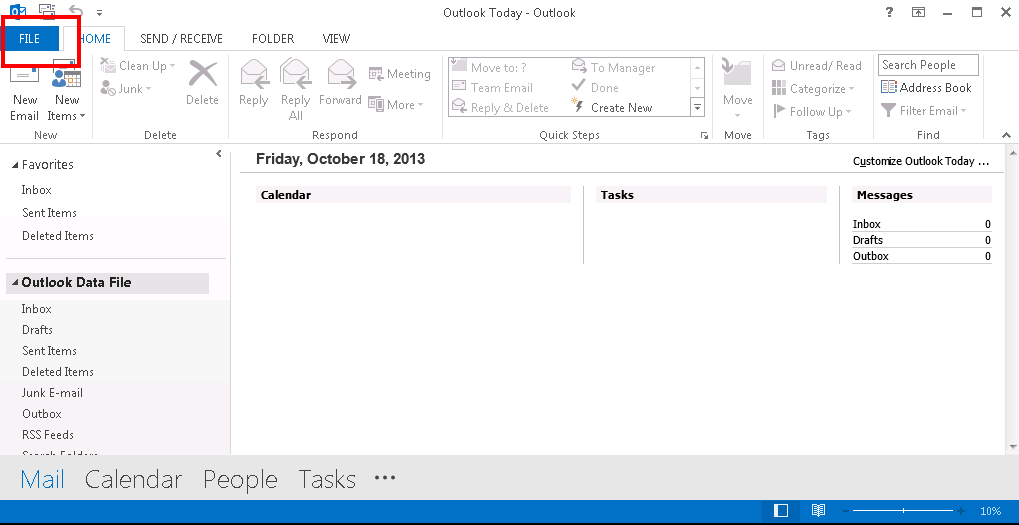 2. Click Add Account.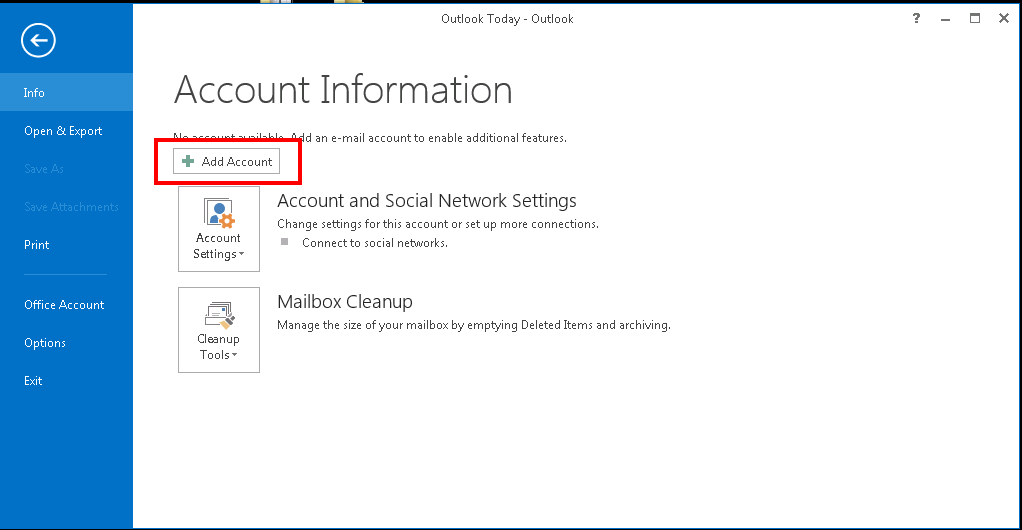 3. Choose Manual setup or additional server types and click Next.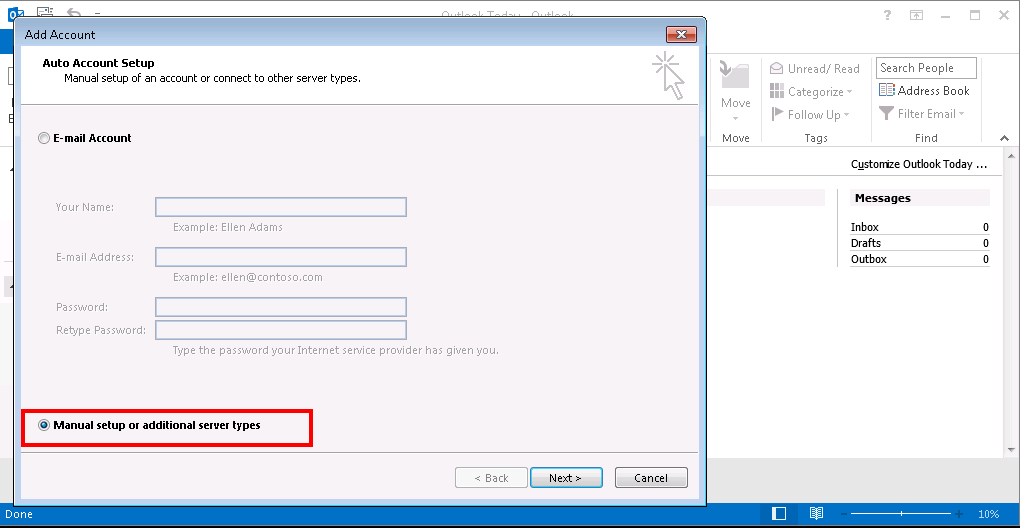 4. Select POP or IMAP and click Next.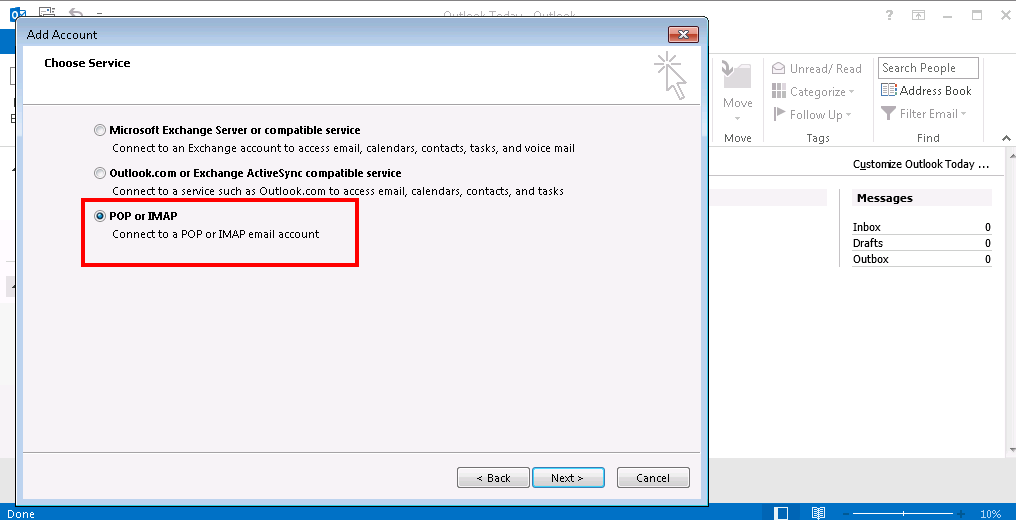 5. Fill in the details accordingly. Usually, your incoming mail server will be pop.domain.com and smtp.domain.com. Replace domain.com with your domain name.
In the example below, the incoming mail server and outgoing mail server (SMTP) used is sm03.small-dns.com.
Click on More settings after you have filled up the blanks.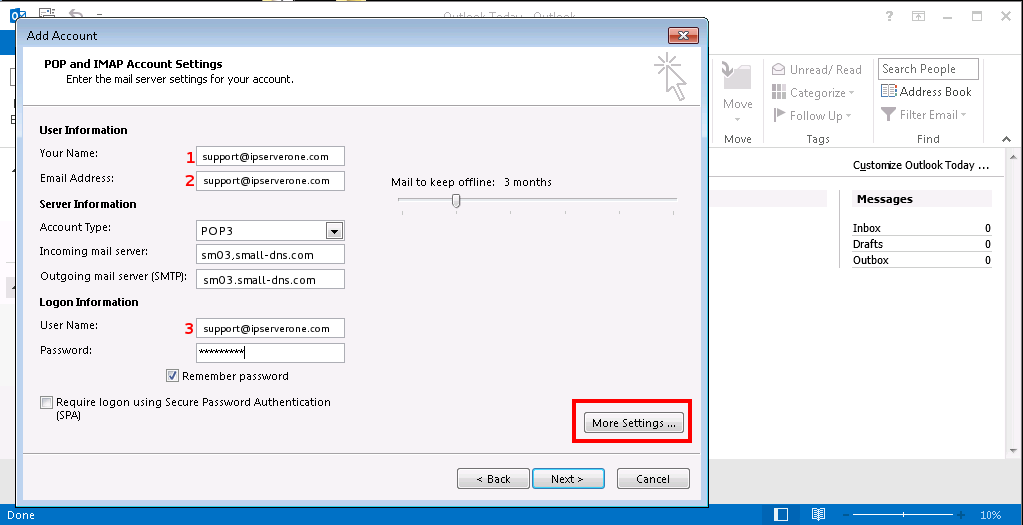 6. Click Outgoing Server tab and tick "My outgoing server (SMPT) requires authentication".
7. Click Advanced tab. Tick This server requires an encrypted connection (SSL) and choose SSL for Use the following type of encrypted connection:. Your Incoming server (POP3) port number and Outgoing server (SMTP) number are 995 and 465 respectively.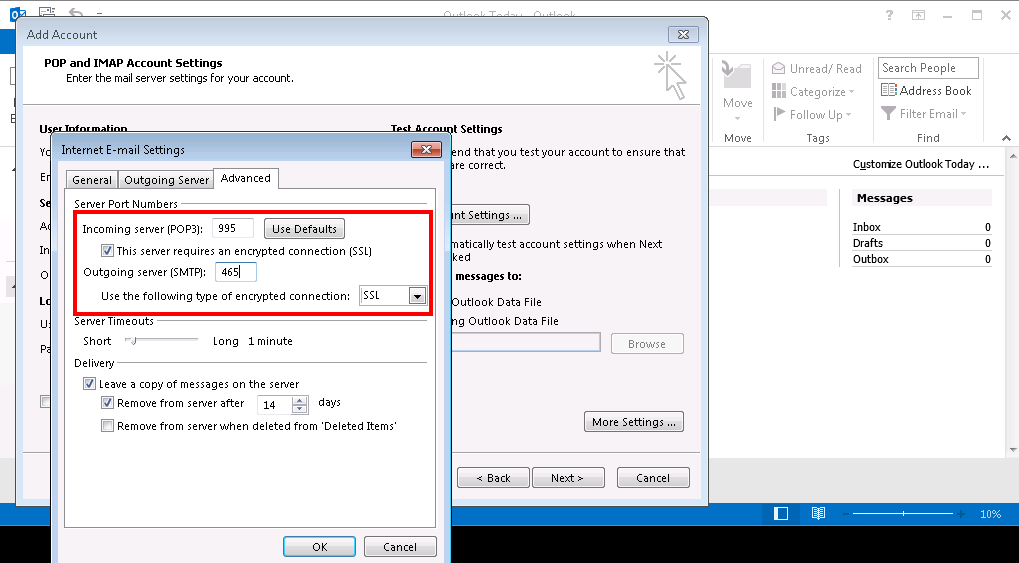 8. Click Next.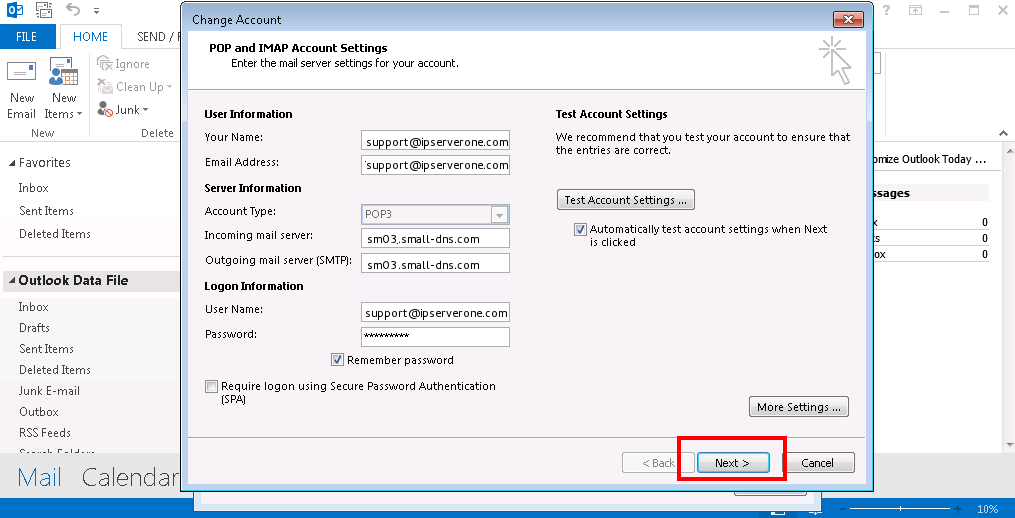 9. Outlook will now test your email settings and connections. If you have performed steps 1 to 8 correctly, you should see the Status show Completed. Click Close.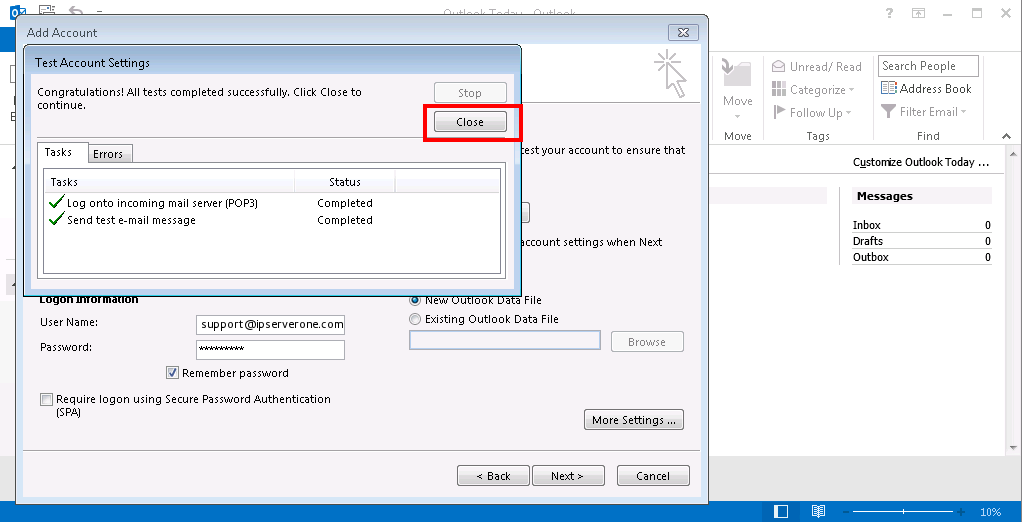 10. Outlook 2013 is now ready to send and receive emails from your web mail server. Click Finish to start using Outlook for your emails.