How to setup Outlook 2013 using SSL (IMAP)
Setting up Outlook with IMAP protocol will sync the email from mail server. This guide will show how to set up Outlook using IMAP protocol with SSL.
3. Choose Manual setup or additional server types then click Next.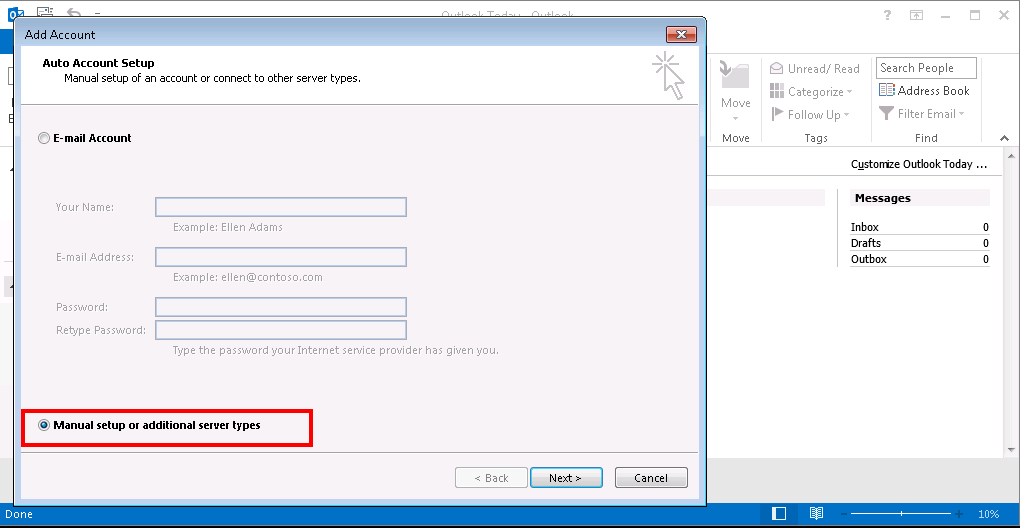 4. Select POP or IMAP and click Next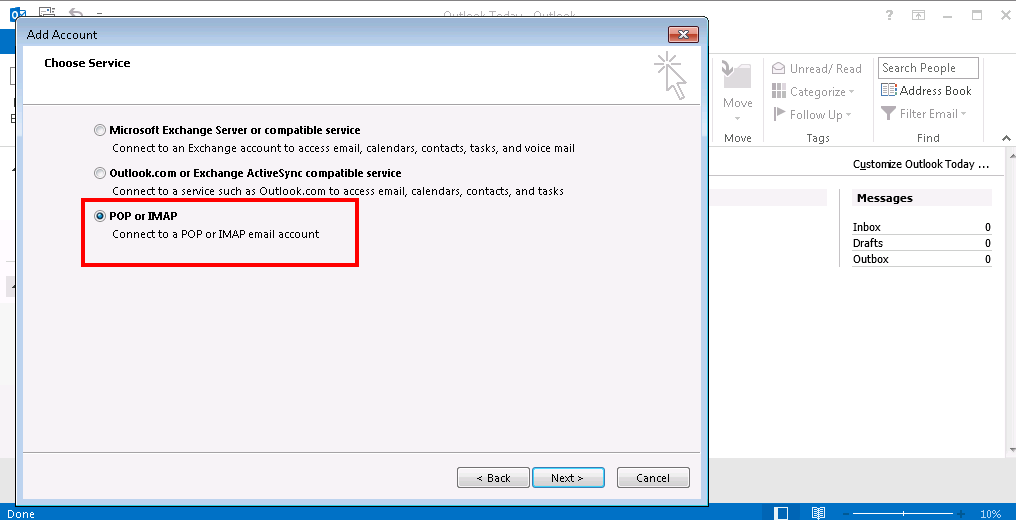 5. At highlighted text 1,2,3 insert your own email address
Incoming mail server and outgoing mail server should be set to: mail.<yourdomain>.com
At the password field, insert your email account password.
After that, click on "More settings"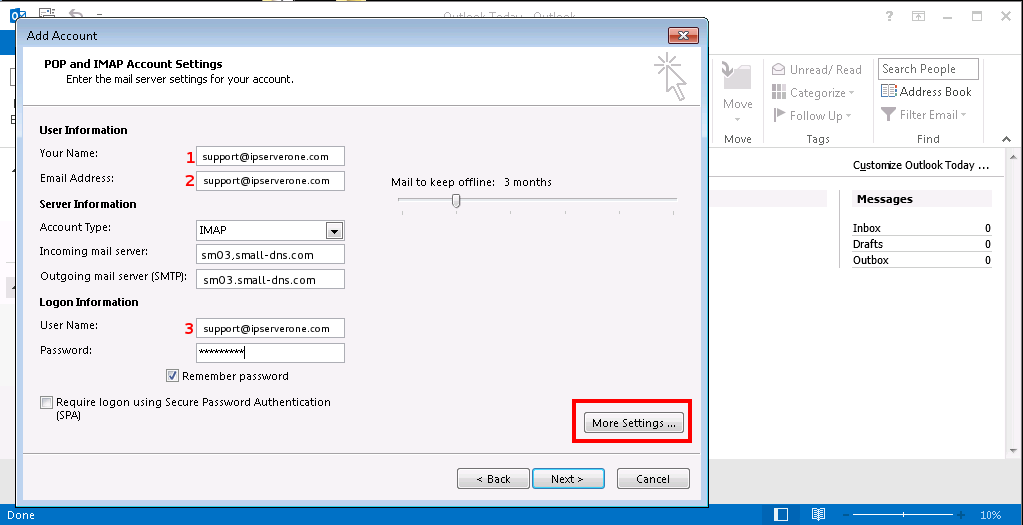 6. At Outgoing Server, choose "My outgoing server (SMTP) requires authentication"

7. At Advanced tab
Incoming server IMAP port : 993
Outgoing server (SMTP) : 465
Both options must used encrpyted SSL connection as shown in the image
Click "OK" after done.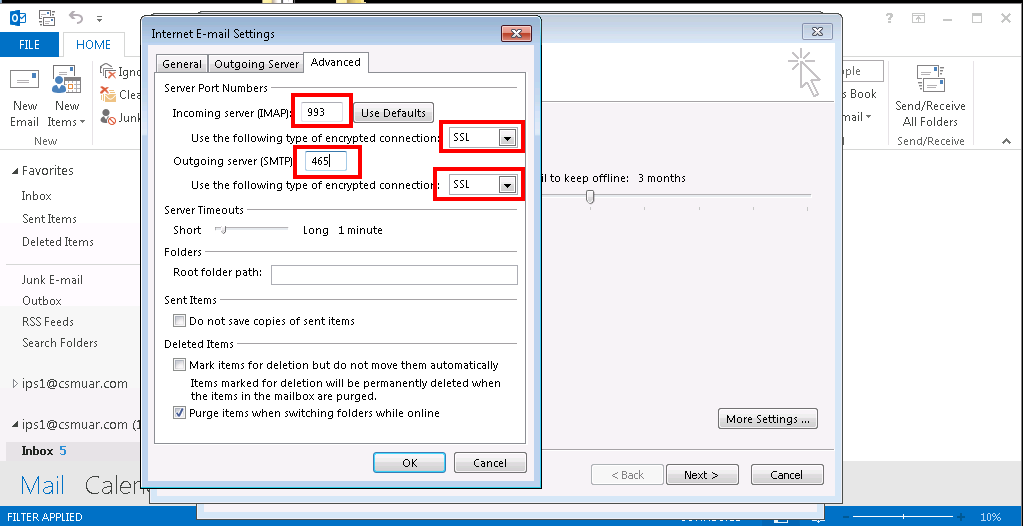 8. Click "Next" to proceed.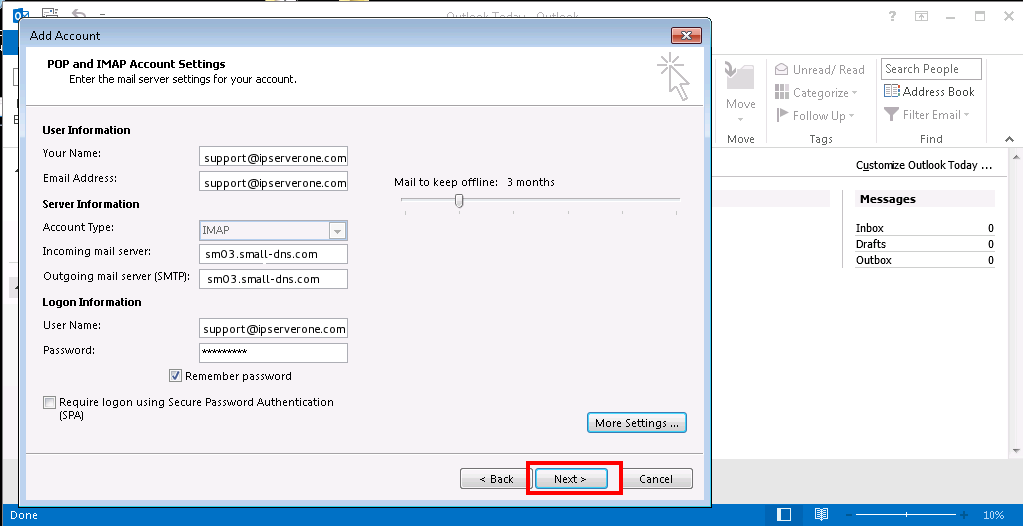 9. Outlook will test the connection and settings, if everything is okay it will shown as image.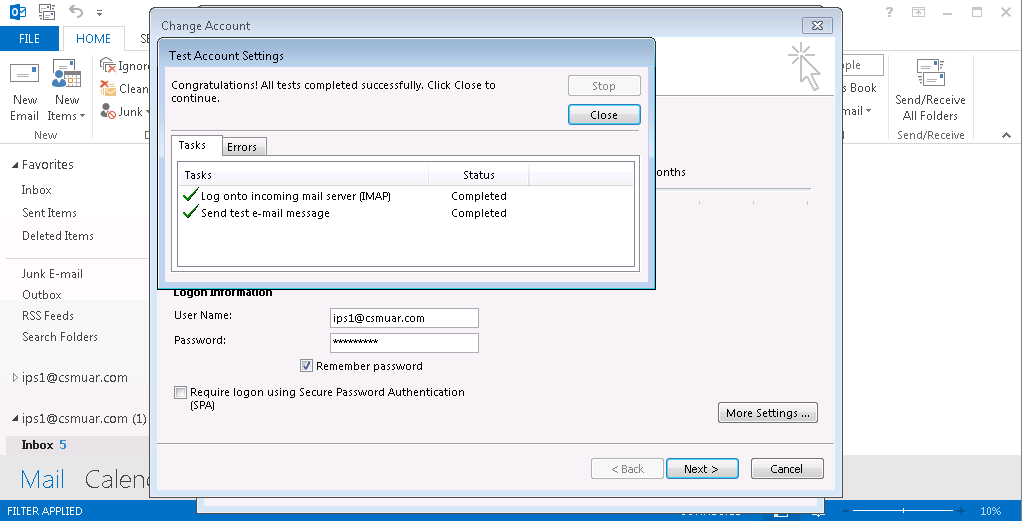 10. All set. Your outlook is ready now and will sync email from mail server