1.) Log into DirectAdmin using admin credential or reseller credential. Search for the user by insert the domain or username into the "Search box".
Admin: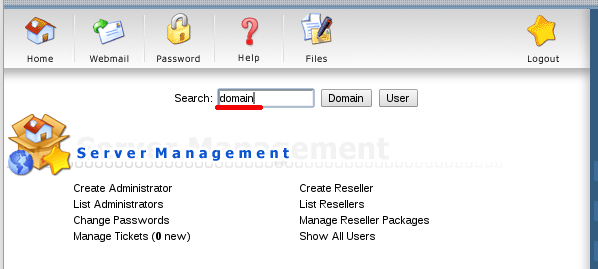 Reseller:
2.) Click on the username once the user that you want to edit is successfully searched.

3.) Select on "Modify user" to go into the user configuration settings.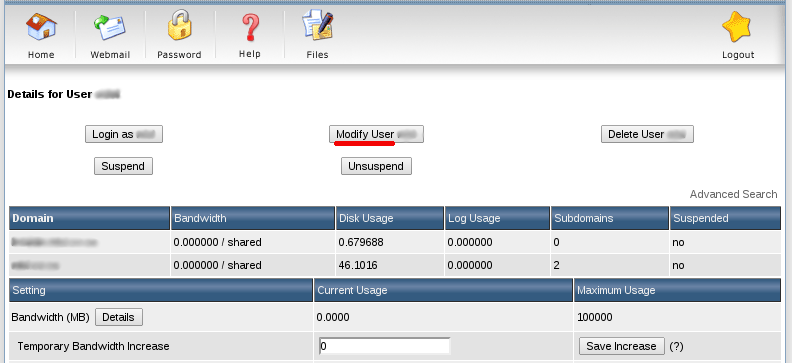 4.) Look for "DNS Control" and check the box for "DNS Control", then click on save. User will be able to manage the dns settings of their domains now.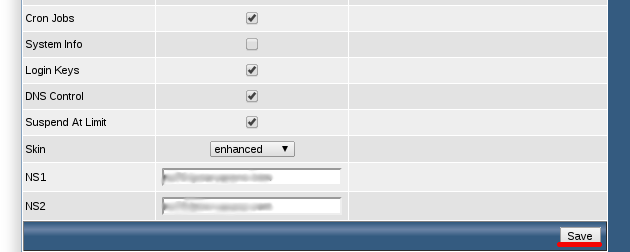 5.) User will now be able to use the "DNS Management" features in DirectAdmin, refer to the url below for more information.
https://www.ipserverone.info/dns-2/how-to-modify-a-record-in-DirectAdmin-dns-management/