Logging in and out of the Portal
Step 1: If you are an existing customer, open Customer Portal in a browser by going to https://portal.ipserverone.com/. Enter your User ID and Password in the boxes provided. Click on the Login button.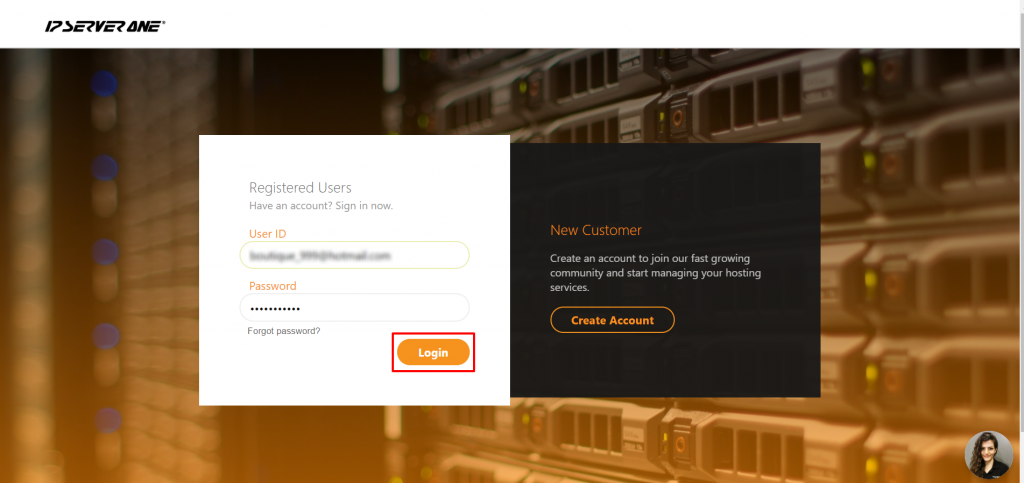 Notes:
• Passwords are "case-sensitive" (upper-case and lower-case letters are different).
• If you forgot your password, click on Forgot Password, enter your email address and we'll send a secure link to reset it.
Step 2:  To log out of the Customer Portal, simply click your name and then Logout at the top-right of the page.