The image below is the overview of the Dashboard.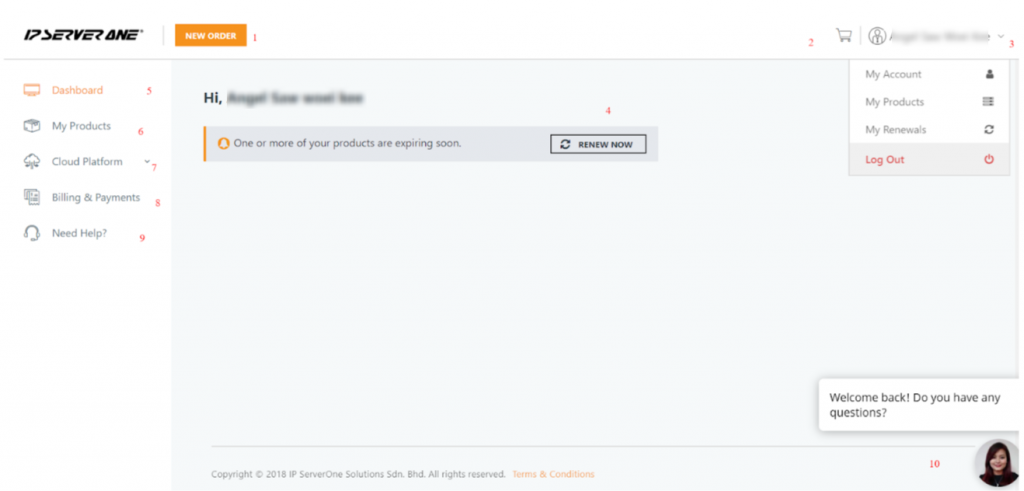 New Order button will direct you to make new purchases.
 Shopping cart is where selected services are stored and can be checked out.
 Shows User's Name and few selections on account settings, products renewals and log out.
The services that are about to expire will be shown on the dashboard, reminding you to make Renewal.
The dashboard is where you are directed upon logging in the portal.
 My Products section is where you can view your current Active/Inactive services and manage them.
 You are able to create instances and top-up credit to subscribe to hourly or monthly Cloud Hosting on the Cloud Platform.
Billings & Payments section consists of Invoices, Proforma Invoices, and Receipts of Pending Payments and the past Transaction History.
Need Help Section provides you with full access to IPServerOne's knowledge base and FAQs. It also enables you to create a ticket to Support, Sales or Billing departments for inquiries.
The live chat feature enables you to chat with IPServerOne team to have real-time assistance.