How to View Apache Usage and Error Logs in DirectAdmin
In the DirectAdmin control panel, there's an option to view the usage and error logs that we can refer to for HTTP requests to our site or the error for our application.
Step 1: Login in to DirectAdmin.
Step 2: Navigate to Site Summary / Statistics / Logs.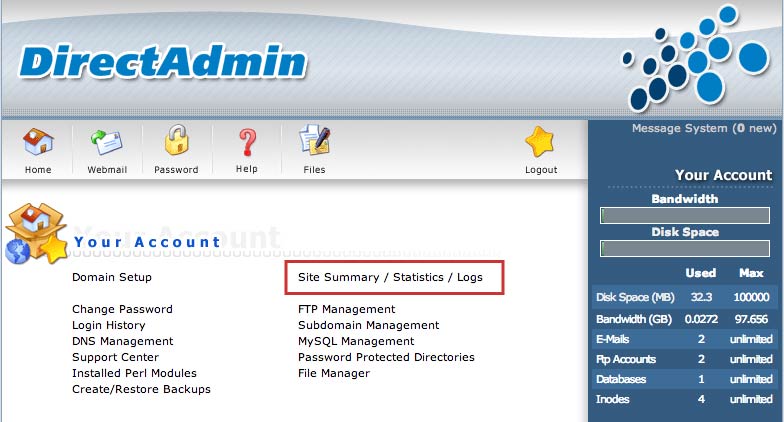 Step 3: Click on Full Usage Log or Full Error Log.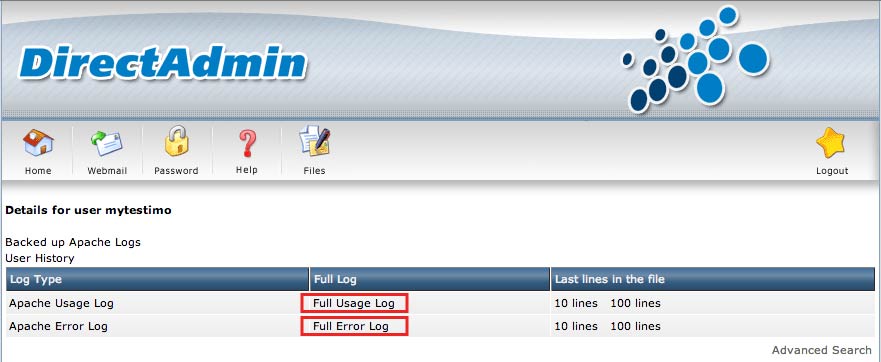 This will display all the details in raw format, for example below that come from Full Usage Log it show the IP address – 124.13.40.101 has accessed the 'administrator' page of our site.

In case you want to retrieve the logs from a few days ago, all the logs have been compressed to .tar.gz and are located at /home/username/domains/yourdomain.com/logs. To access the archived logs, you will need to navigate to:
File Manager > domains > yourdomain.com > logs > select on the file .tar.gz and it will be downloaded to your local PC.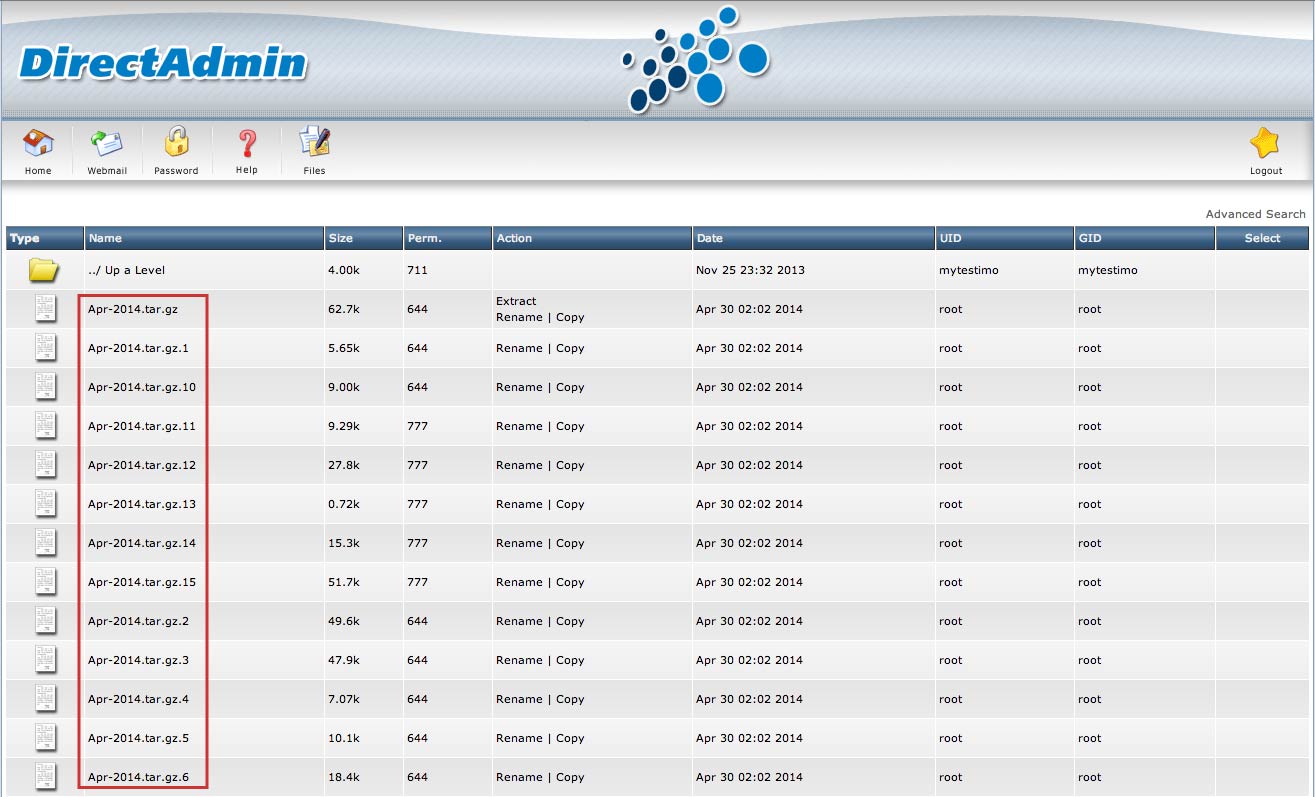 Then, you will need to extract it and open the logs file in the notepad to view the details.