How to configure Smartermail email in iPhone device
1) Open the Mail application.
2) A list of account types appear. Select Other.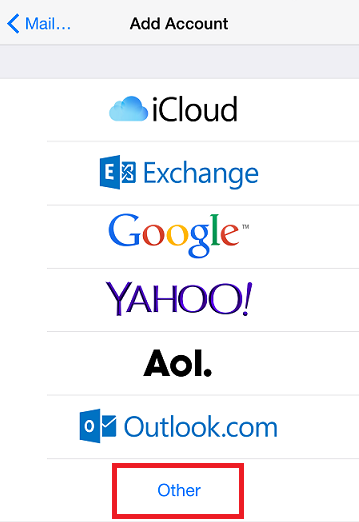 3) Next, select Add Mail Account.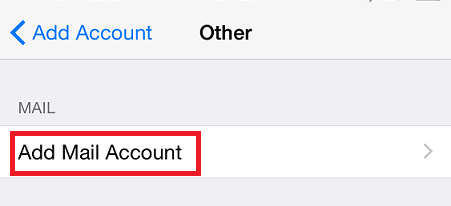 4) At the new account settings, insert the account name which you'll recognize as Smartermail Email.
5) Click Next, choose the IMAP tab and fill in the information for Incoming & Outgoing Mail Server.
Please use your hostname for the incoming and outgoing mail servers (e.g mail.yourdomain.com).
6) Once you clicked Next, you will be prompted with warning Cannot Verify Server Identity, select Continue for both Incoming and Outgoing server.
7) Select Save to confirm the settings.
Keep the Mail service enables on the settings save.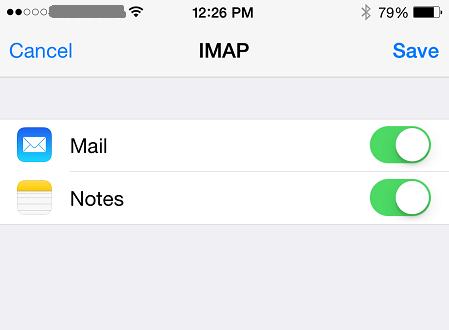 8) You will be directed back to your iPhone Settings page now. The account name that you added should appear in the Settings.
9) Go into your account settings (Smartermail email), tap on your account name, then:
(a) Select the Advanced Settings of Incoming settings.
(b) Make sure the Incoming Settings having the information below:
For IMAP:
a. Use SSL: Yes
b. Authentication Type: Password
c. IMAP Path Prefix: None
d. Server Port: 993
10) Go to Outgoing Mail Server and click the SMTP.
Make sure the SMTP Settings having the information below:
a. Host Name: mail.yourdomain.com
b. User Name: *Insert your email address* (eg. test@testing.com.my)
c. Password: *Insert your email password*
d. Use SSL: Yes
e. Authentication Type: Password
f. Server Port: 465
11) Press Done and the email settings are now complete.