How To Check Your Website Loading Speed With Google Chrome Browser
The website loading speed can be vary based on the quality of the bandwidth service your ISP provides. But if you wish to check the loading speed of the website at your site, here's the way to find out.
Step 1 – Before you start the test, please clean Google Chrome's cache and history in order to test the loading speed accurately. Go to setting page like the screenshot below: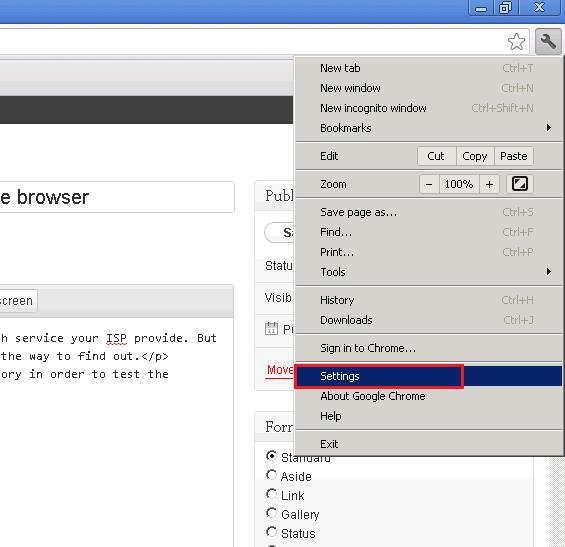 Step 2 – Click on "History" and click on "Clear all browsing data".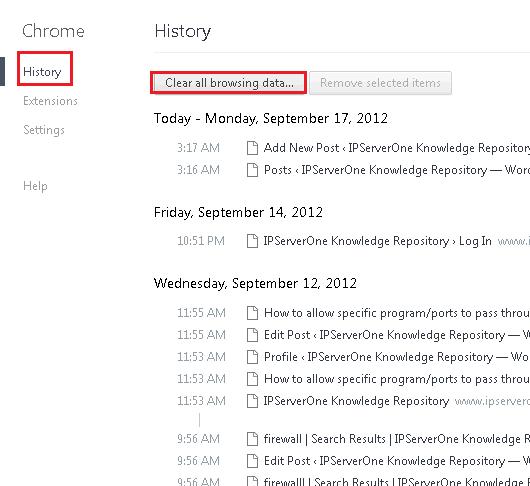 Step 3 – A box will prompt out to assist you with the history and cache clearing. Choose the passing date you wish to clear the cache and history, make sure "Empty the cache" tickbox checked, and click "clear browsing data" to start clearing.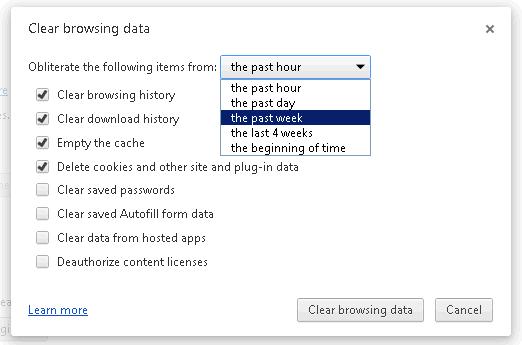 Step 4 – Optional: To make sure the browser is not using any cache and history cookies to load the website page, you can ask Google Chrome to activate incognito mode by pressing "ctrl + shift + n"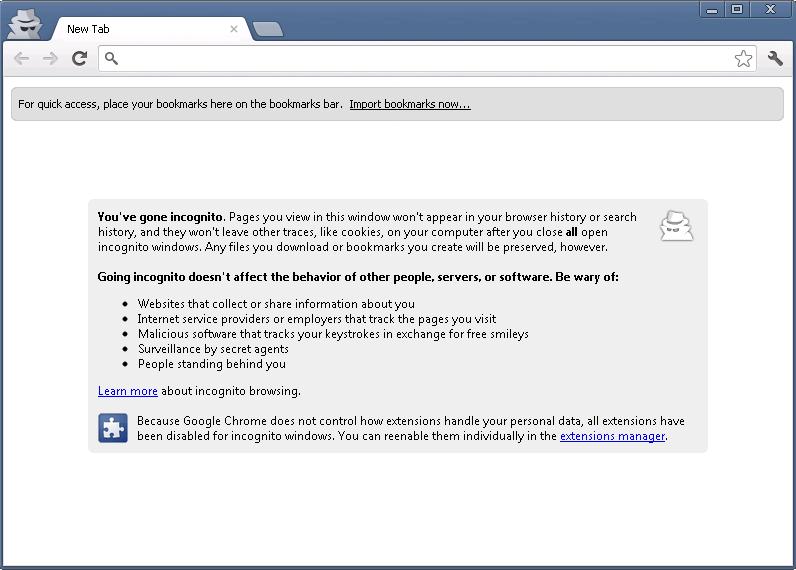 Step 5 – Press "ctrl + shift + c" to show Google Chrome's console tools, switch the tab to the "Network" part.

Step 6 – Type the domain of the webpage in the domain space, and press Enter. The webpage will load together with the time taken to load the page, keep an eye on the "Timeline" row. You may scroll down to check the time each element took to load.