How To Change Company Name in Customer Portal
In IPServerOne Customer Portal, customers are allowed to change their company name from their respective portal account.
1- First, login to IPServerOne Customer Portal.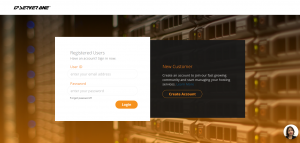 2-Once logged in, you may click on your username on top left and dropdown to click on My Account.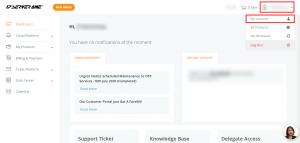 3- On this page, continue to scroll to the bottom.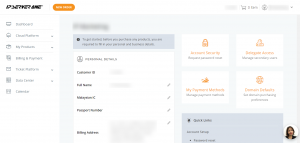 4- Here you will find the Business Details column. To change your Business/Company Name, click on the pen icon, highlighted in the red box.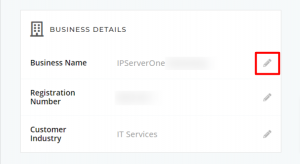 5- Proceed to change your company name and save by clicking the green tick.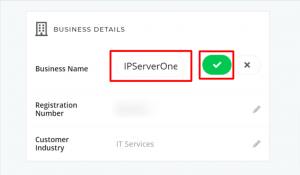 6- Next, a pop up will appear. This pop up serves as a reminder to clear any pending payment or to cancel any proforma invoices with IPServerOne, in order to change to a new company name. 
By clicking Okay, your company name will change immediately if there are no incomplete invoices detected.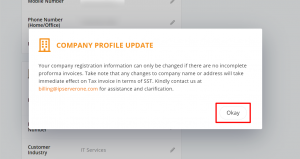 7- If business name change is unsuccessful, kindly contact our Billing department (billing@ipserverone.com) to check on any record of proforma invoices and further assistance.