This tutorial will guide you on how to use the content filtering feature in Smartermail. You may filter anything (e.g. email address, subjects and etc) following to your preferences.
Here are the steps to find the Content Filtering feature:
1) Login to your SmarterMail Control Panel
2) Under Domain Settings, click Filtering >> Content Filtering and click New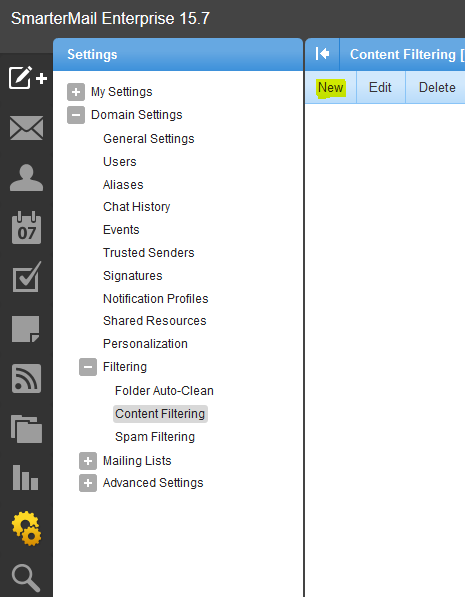 3) You may check the boxes according to your preferences and click Next *scroll down to view more options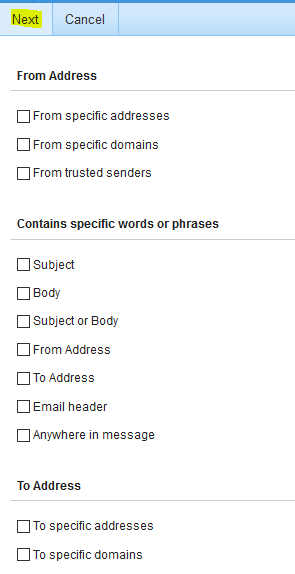 4) You may insert the words that you want to filter at the box *in this guideline, we want to filter from specific email address. Hence, we inserted the email address into the box provided.
Then, click Next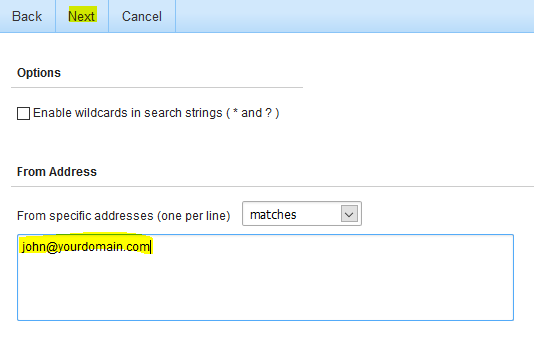 5) Specify the filter name and you may select the options provided as below and click Save