If you want to block a specific email address on Smartermail, you may do so by following the steps below.
Step 1 – Login into SmarterMail.
Step 2 – Click "Content-Filtering" and "New".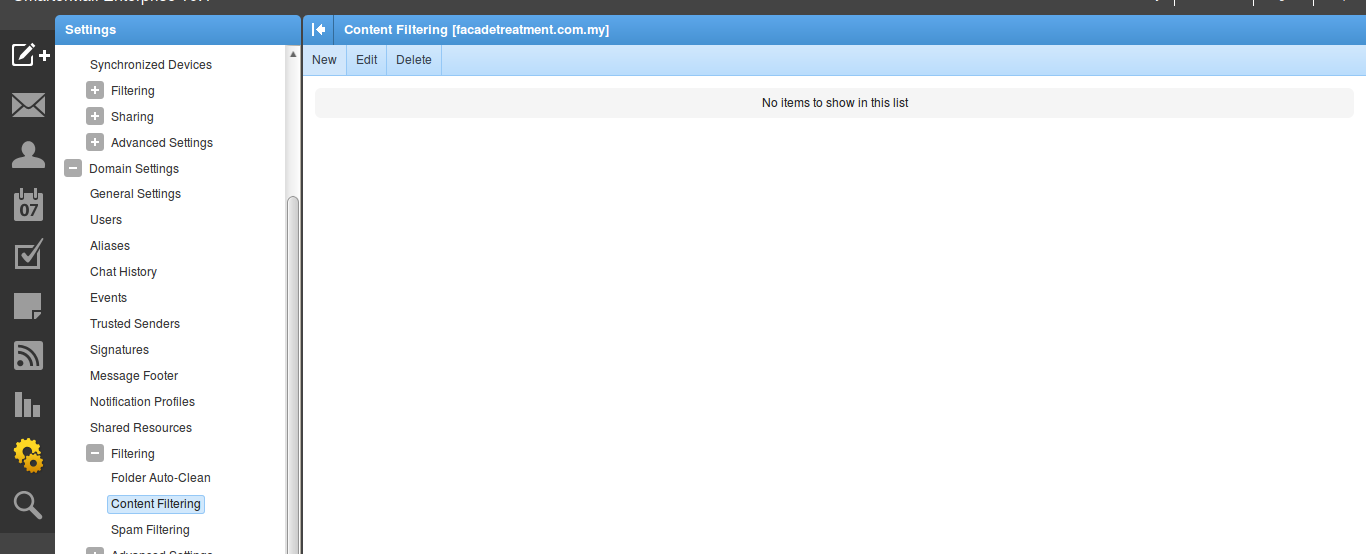 Step 3 – Tick "From specific addresses" under "From Address".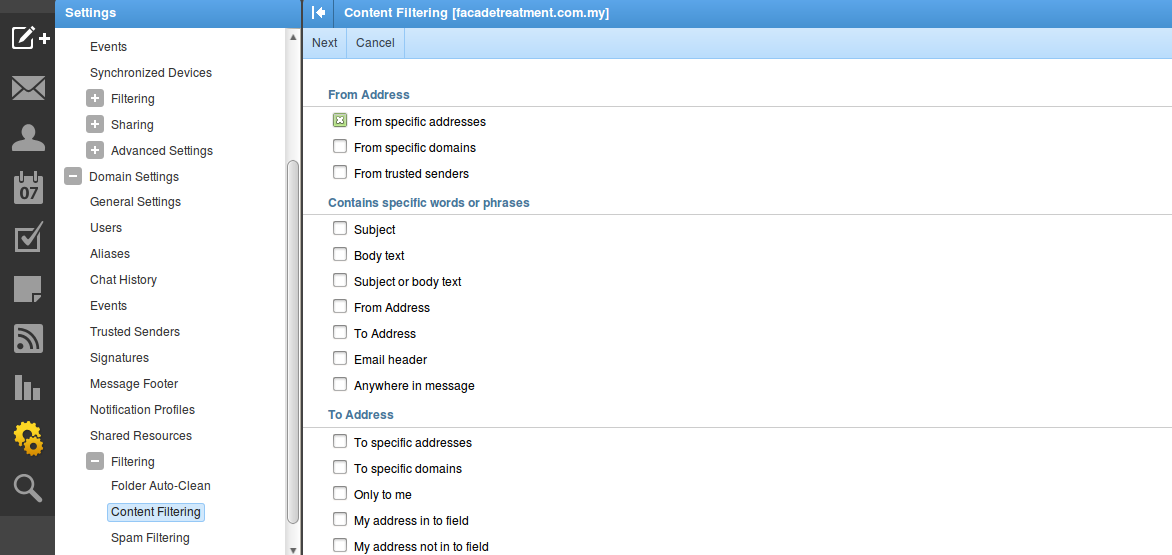 Step 4 – Fill in the email address you wish to block and click "Next".
Step 5 – Tick "Do not deliver" and click "Save".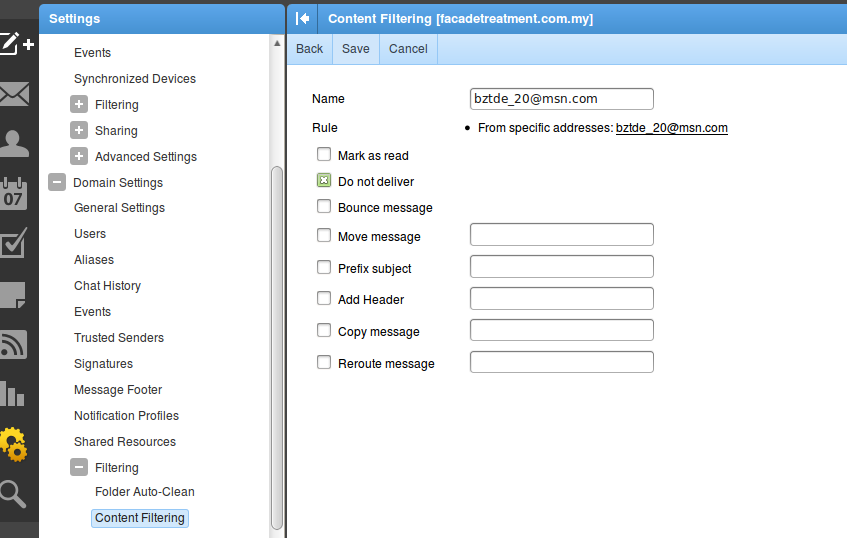 Step 6 – You will never receive any emails from the blocked email address.