Step 1: On the system boot up screen, select "Test this media & install CentOS 7" to detect hardware for further installation steps.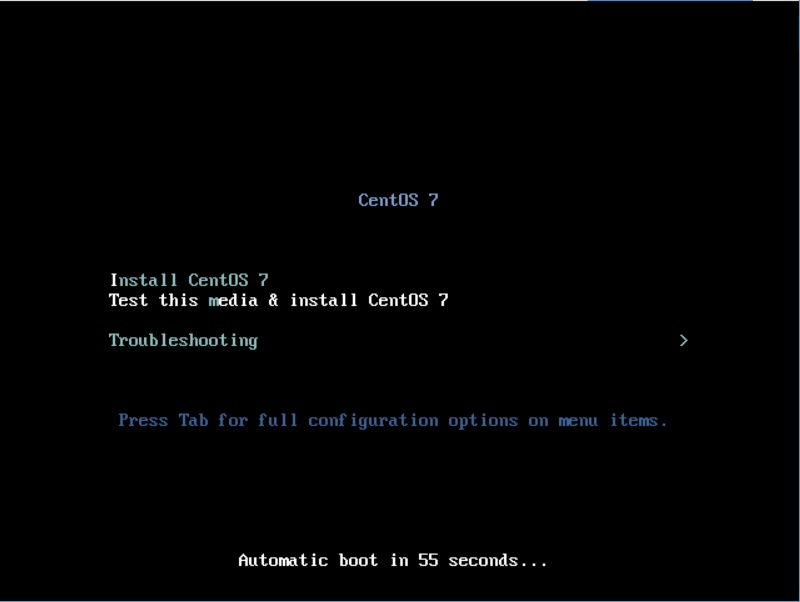 Step 2: Select a language for the installation process, and click "Continue" to proceed.
Step 3: Notice the warning icon on the "Installation Destination" option, click on it.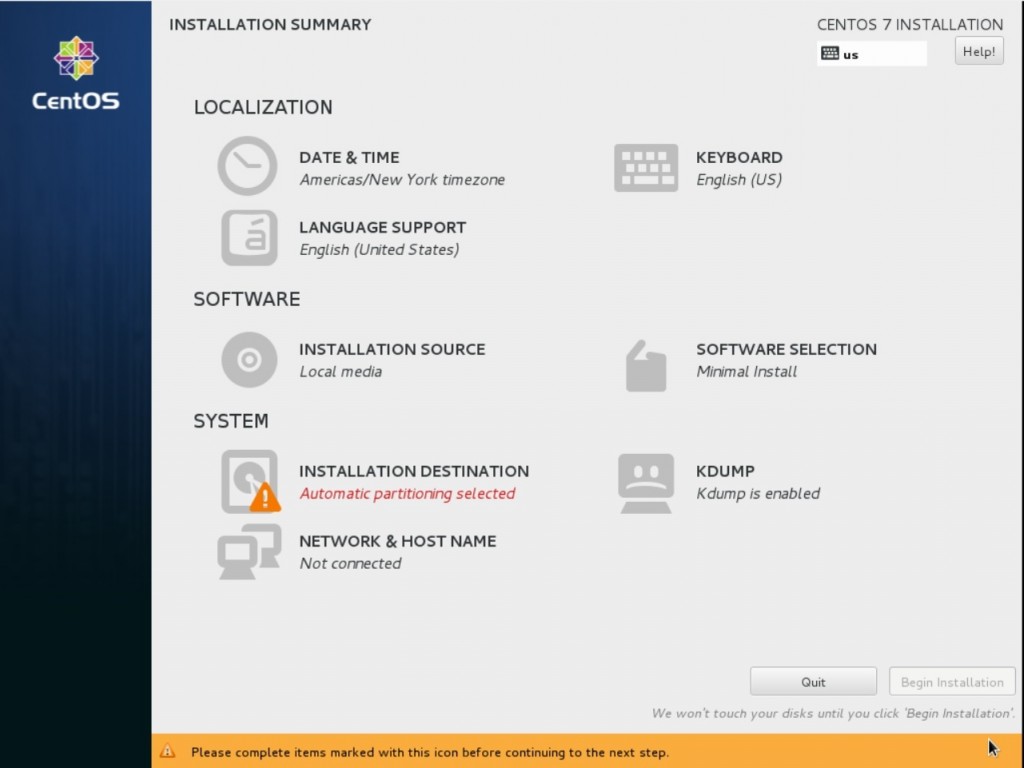 Step 4: Select the drive you wish to install the OS onto, make sure that there is a tick on the drive that is selected. Click "Done" on the top left to return to the previous page.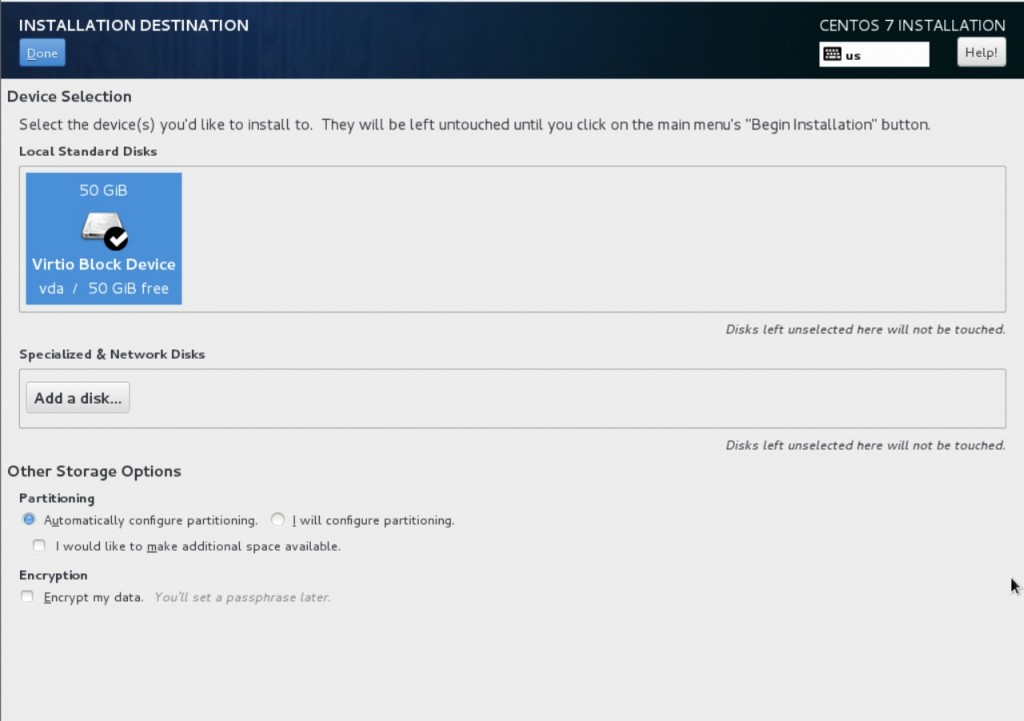 Step 5: If there are any more warning icons, click into the option to fix it. When there are no more warning icons, click on "Begin Installation".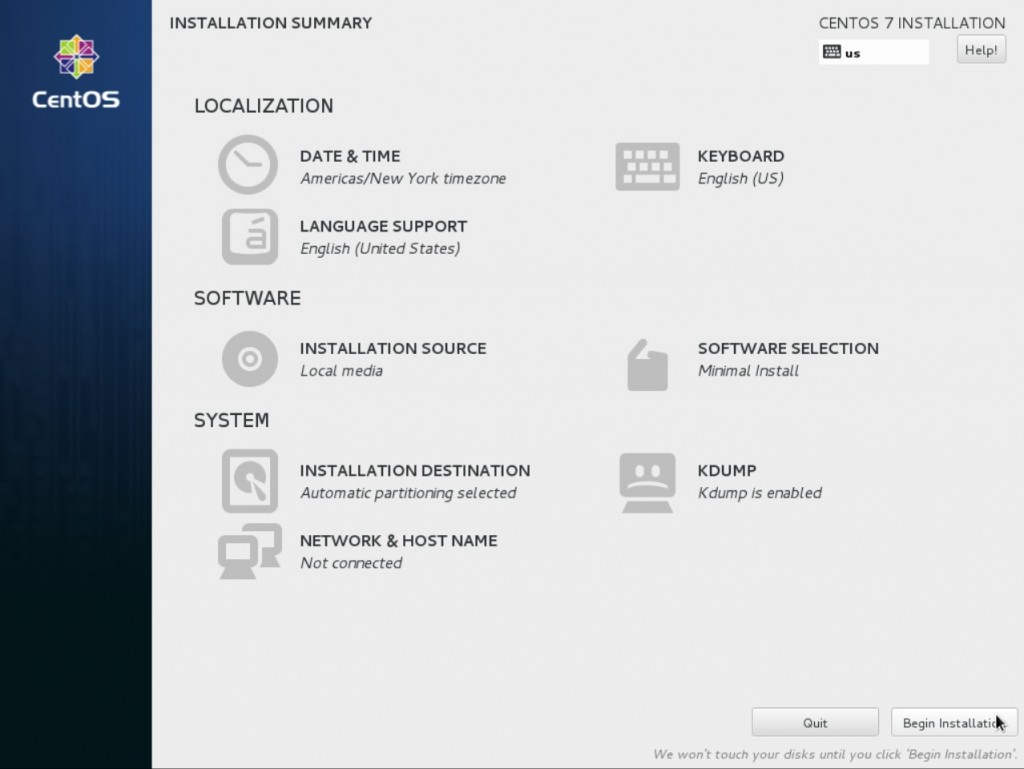 Step 6: Click on "Root Password" option to set a password for your root account.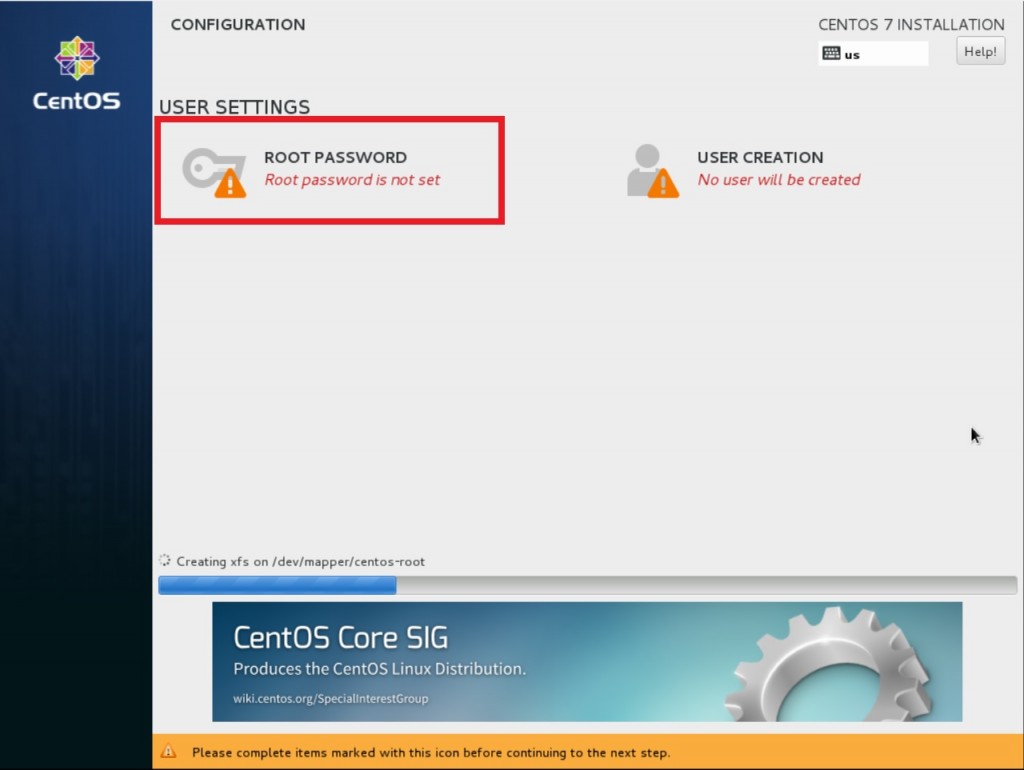 Step 7: Type in your root password and retype to confirm it. Click on "Done" on the top left to proceed.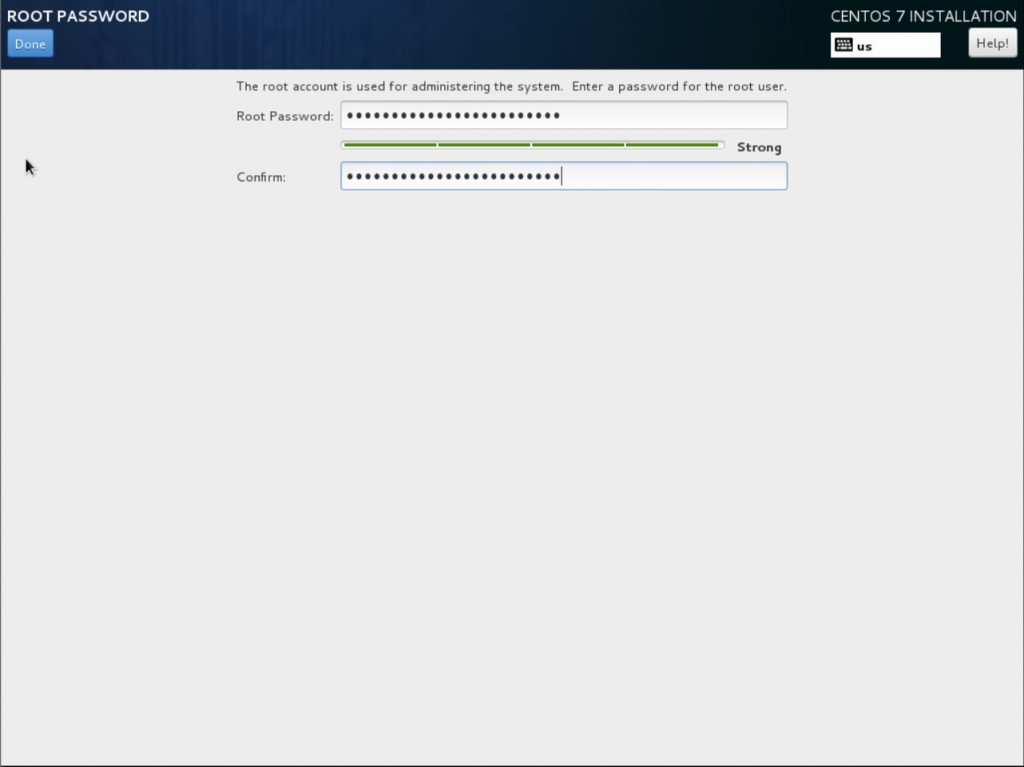 Step 8: If you wish to create a User account for your server, click on "User Creation".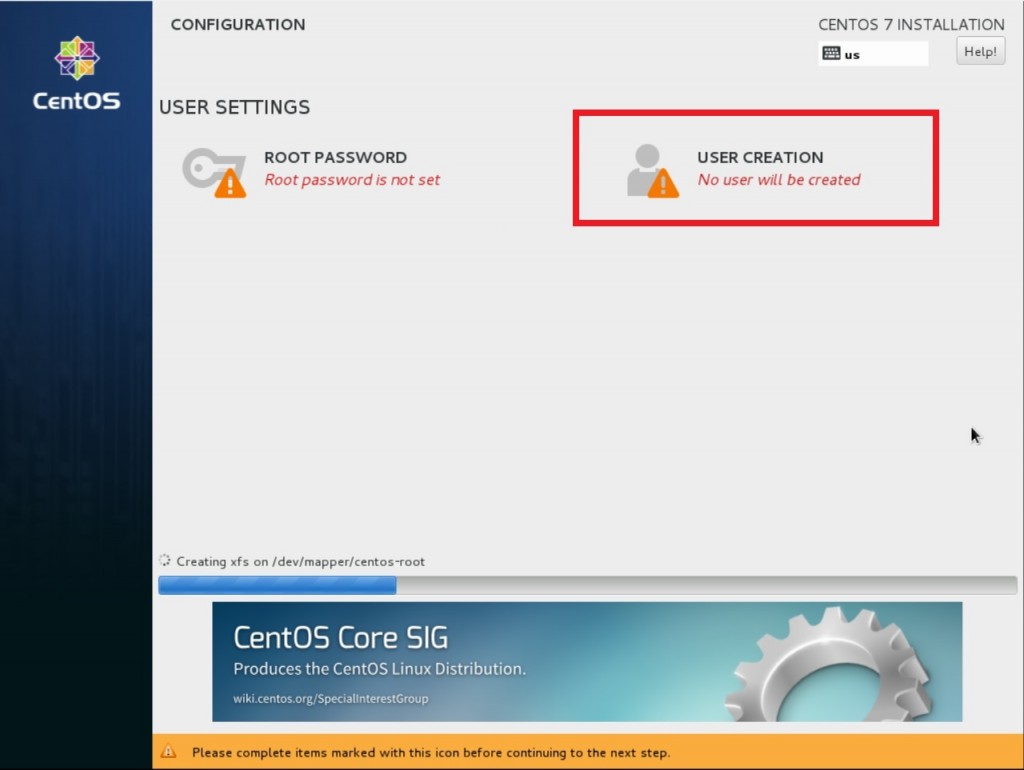 Step 9: Type in the details for the user account, then click "Done" to proceed.
Step 10: Notice the installation bar at the bottom of the installation window, wait for the bar to complete.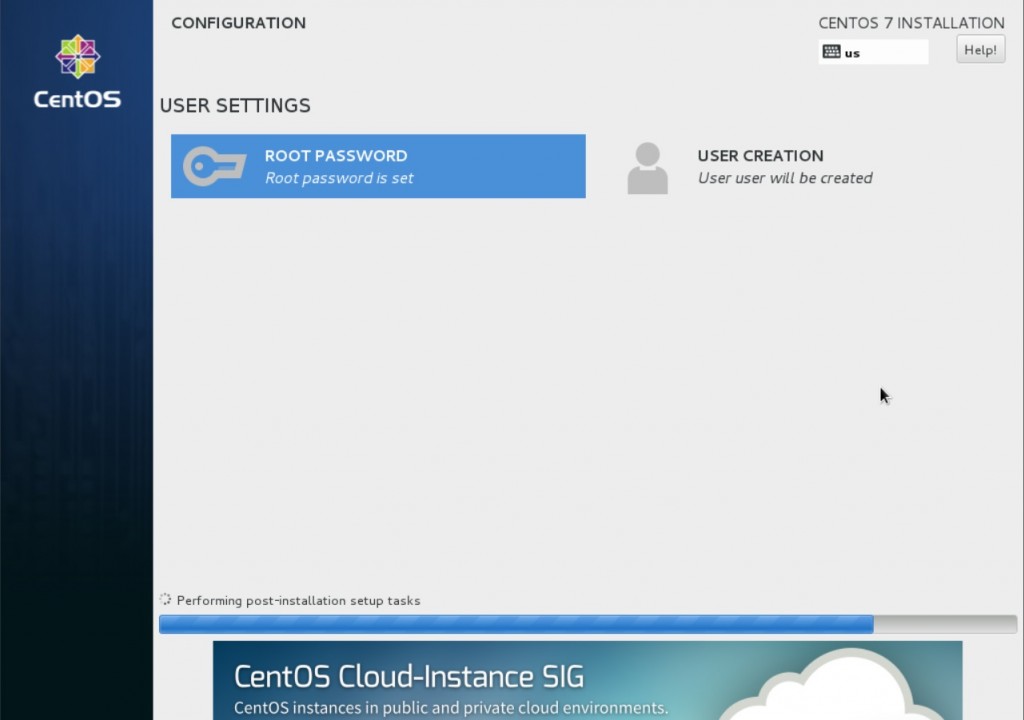 Step 11: When the bar completely fills, CentOS 7 is finished installing on your system. Click on "Reboot" to reboot your system and exit the installation process.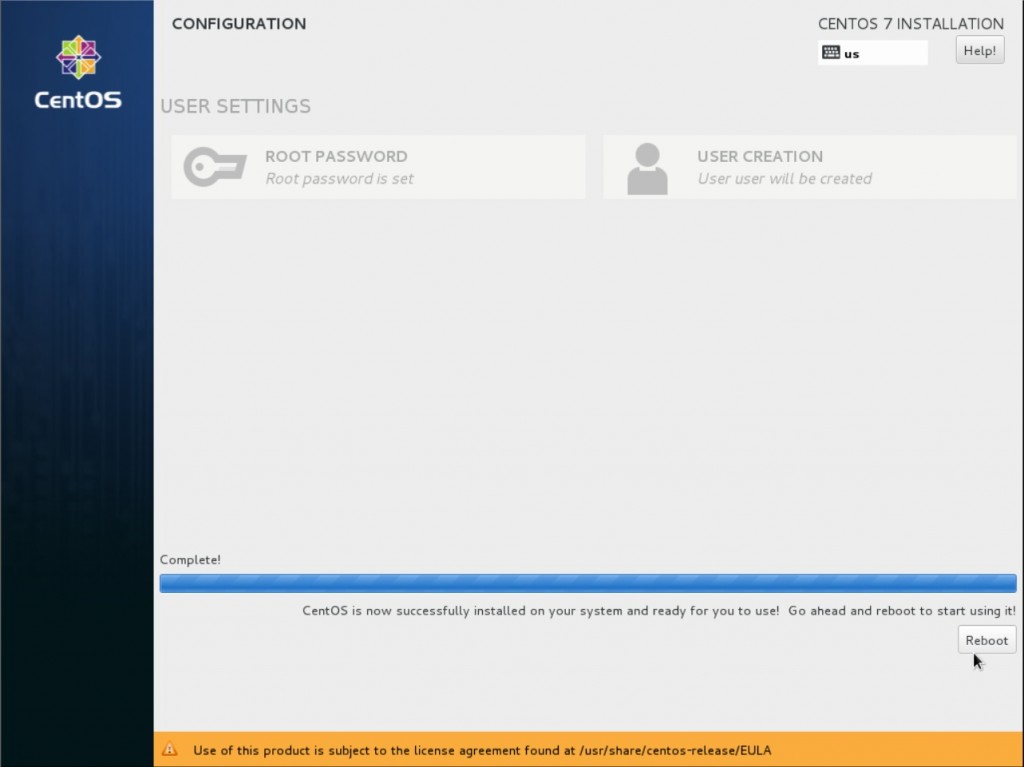 Step 12: After the reboot, type in your login credentials and you're done with installing CentOS 7.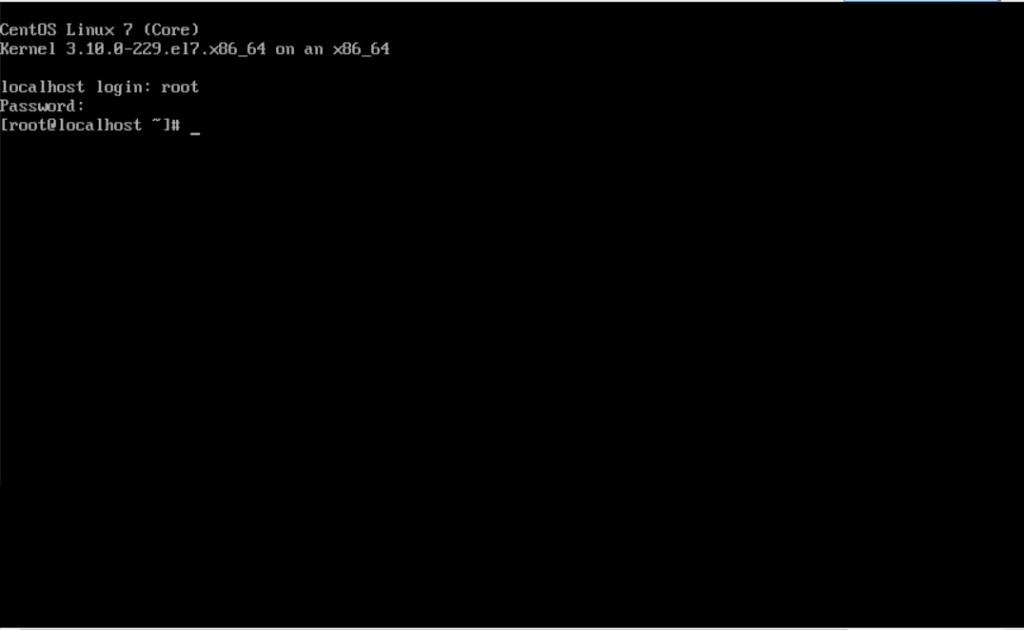 Before performing any updates we need to first configure the network configuration. Read here.