1. Go to System Preference of your Mac and click on the Network option: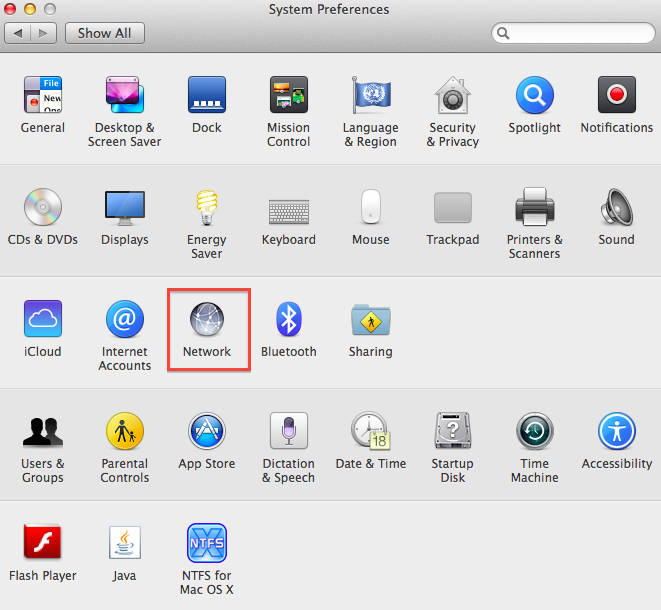 2. Click on the '+' sign at bottom left corner: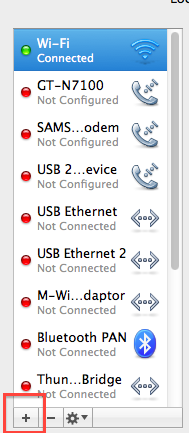 3. Choose the following from the drop down list: Interface: VPN VPN: L2TP over IPSec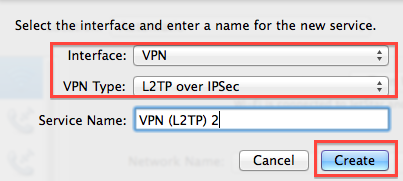 4. Key in your VPN server public IP address, and your VPN user name as 'Account Name' and then click on the 'Authentication Settings' button: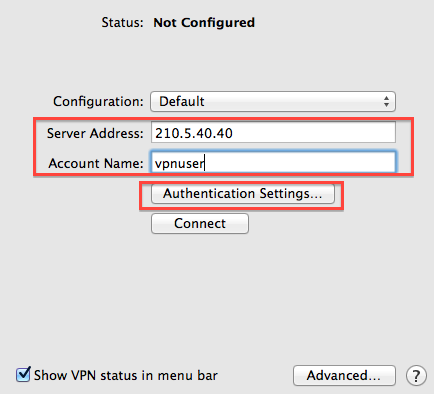 5. At the prompted windows, put in the following and click on the ok button to save it: Password: Your VPN user's password Shared Secret: Your Pre-shared key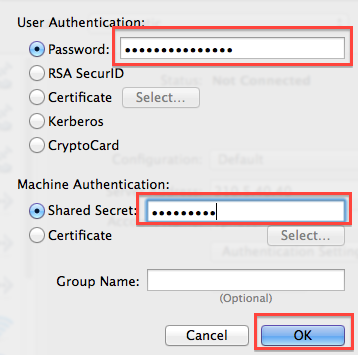 6. Click on the 'Advanced' button: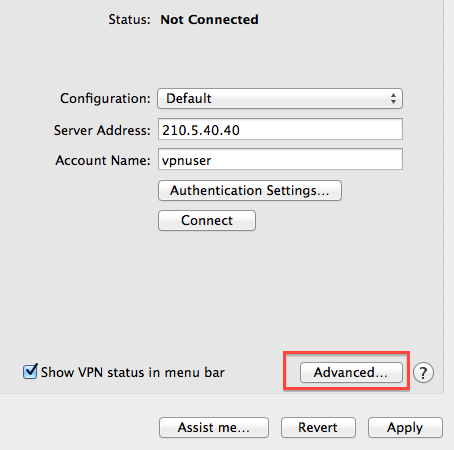 7. Tick the 'Send all traffic over VPN connection' check box: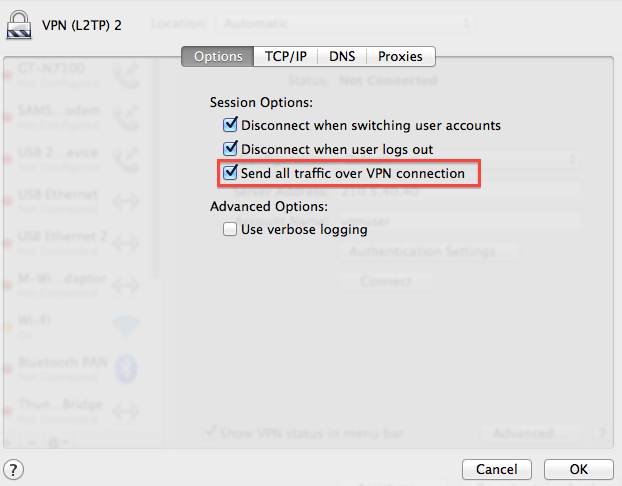 8. Click on the 'Apply' button and then click on the 'Connect' button to start your VPN Connection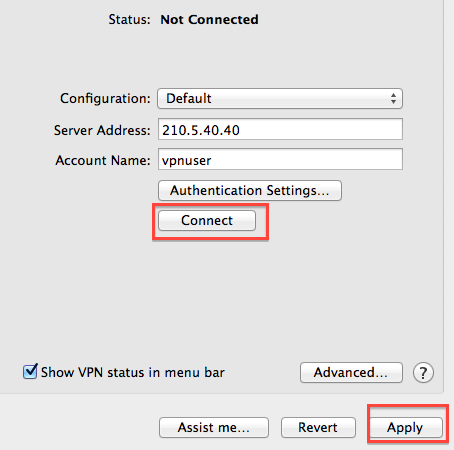 9. You can go to websites such as http://www.whatismyip.com to confirm that your VPN connection is now working.