How To Restart Services In WHM cPanel
As a server administrator or if you have root privileges of WHM cPanel, you can restart some services without having to access your web server terminal.
Step 1 – Login into cPanel with your root account.
Step 2 – Search for "Restart" using the search tool on the side panel.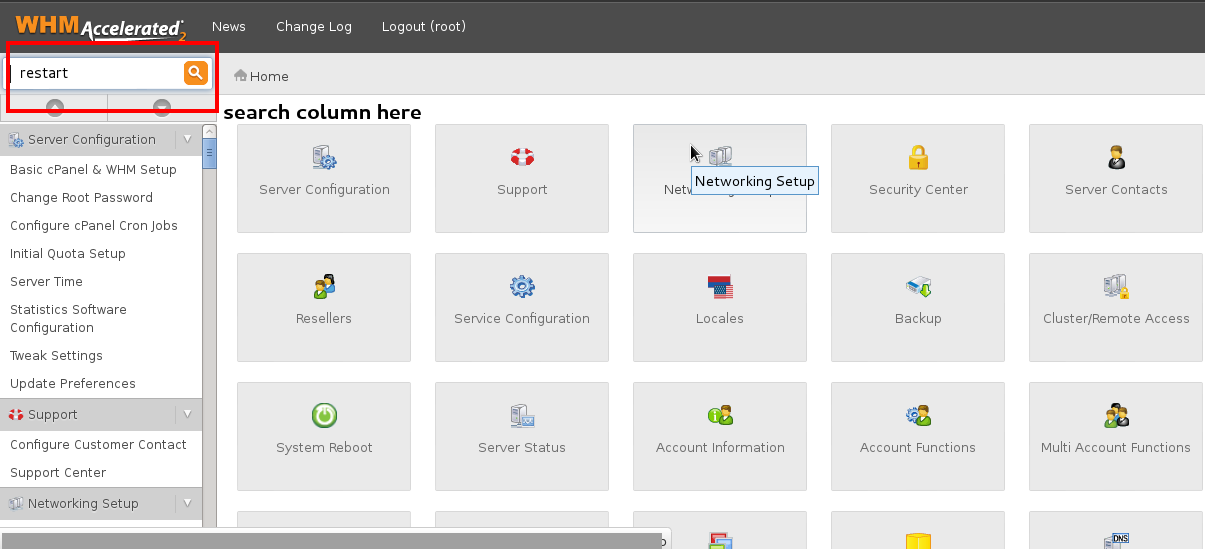 Step 3 – Services that can be restarted through cPanel are listed out.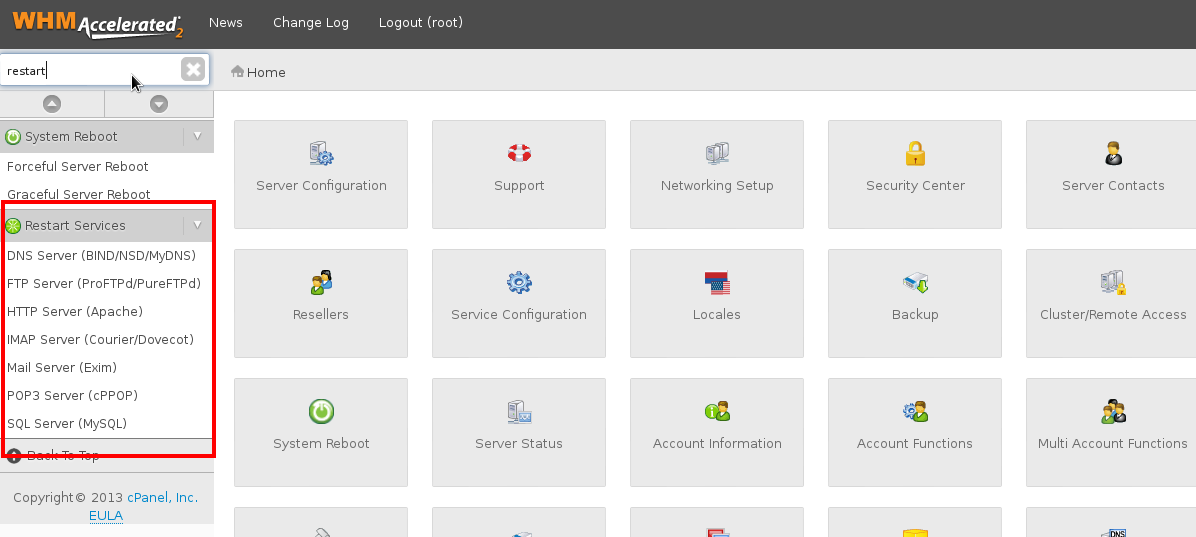 Step 4 – Click on the service that you want to restart. For this example, we shall restart the FTP service. A message prompting for an action when you click on the service. Click "Yes" to proceed.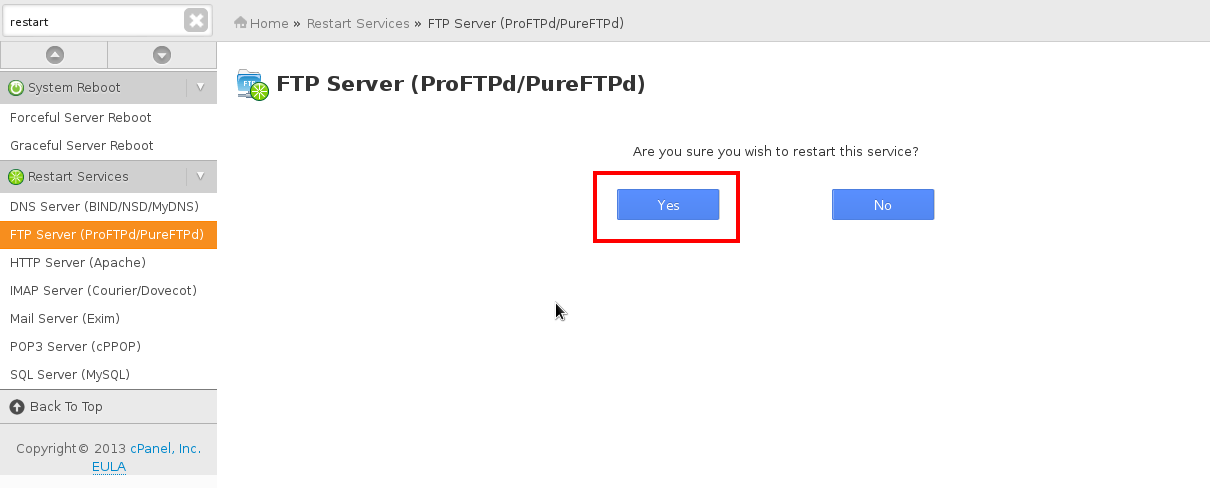 Step 5 – The chosen service will be restarted.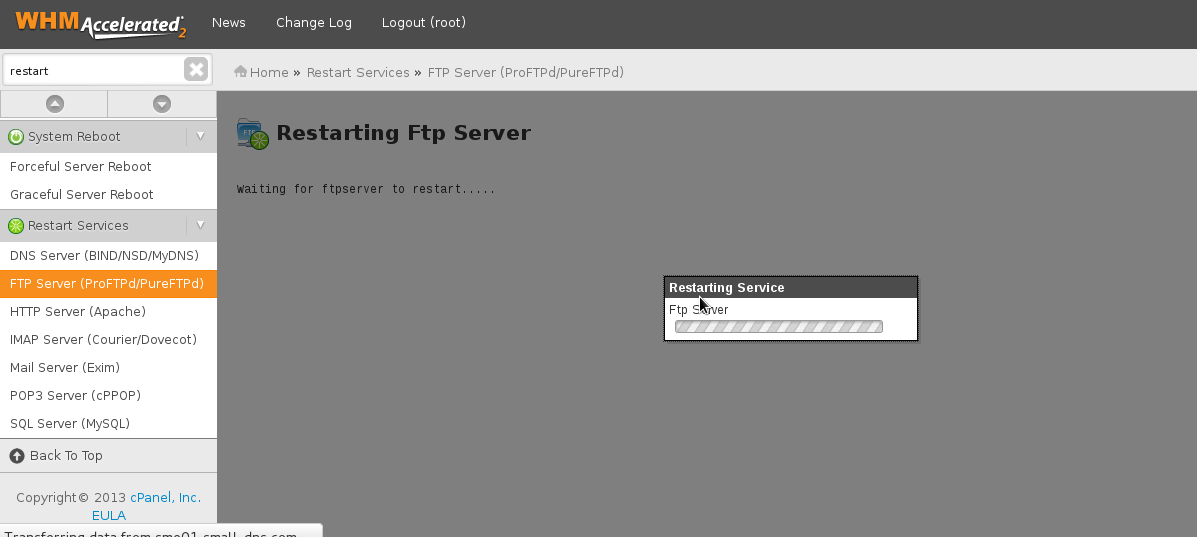 Step 6 – You will see a success message if the service is restarted successfully.