How to Create FTP Accounts in Plesk Control Panel
To create FTP accounts in Plesk Control Panel, please follow the steps below:-
Step 1: First log into Plesk user main page, go into "FTP Accounts" under category 'Files'

Step 2: On the FTP Account page, click on "Add new FTP Account".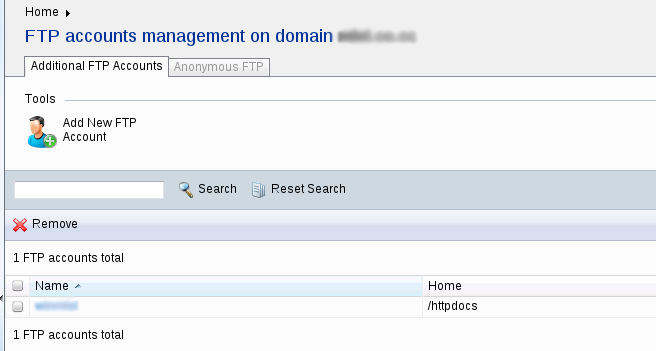 Step 3: Insert all the information needed, and click on the underlined icon for the path to allow access for the FTP account.

Step 4: Check the 'Read' and 'Write' permission box, click "Ok" and the FTP account will be created.