Step 1 : Open the I.E (Internet Explorer) and browse to the website that you want to enable the compatibility mode. (Example http://ipserverone.com)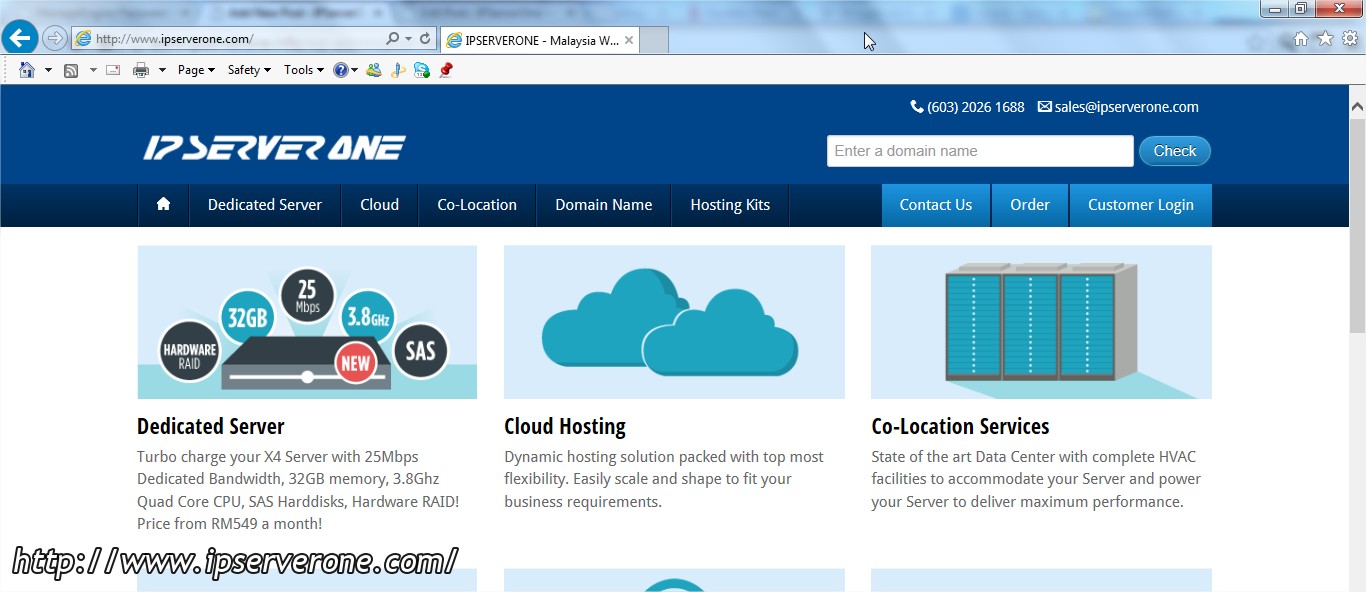 Step 2 : Click on "Tools" and then select on "Compatibility View Settings".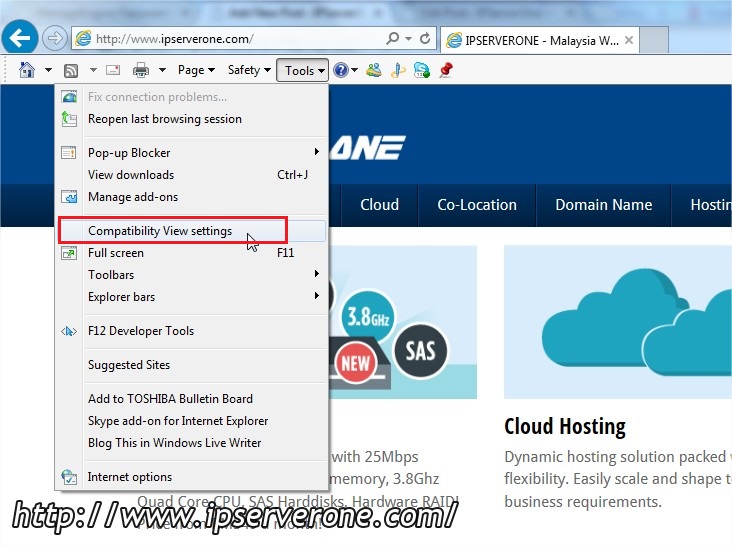 Step 3 : The website bar should have auto filled with the domain name, just click on the "Add" so that any websites from the domain name will be viewed in compatibility mode.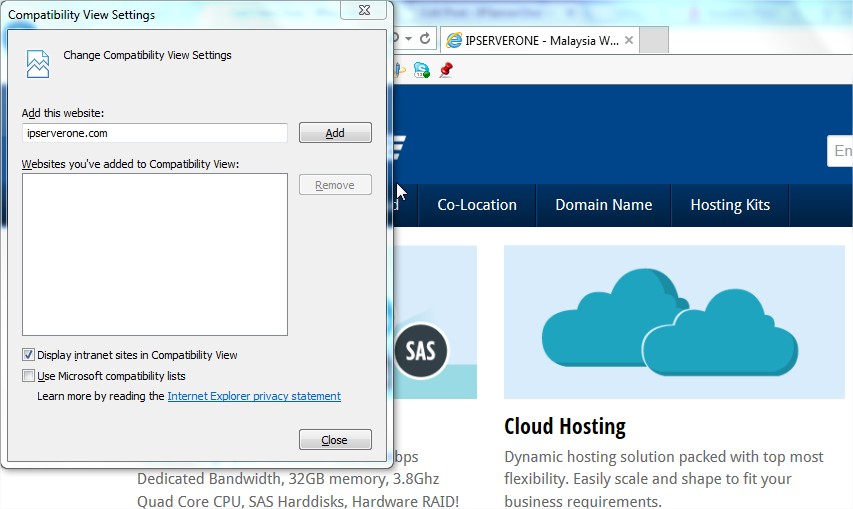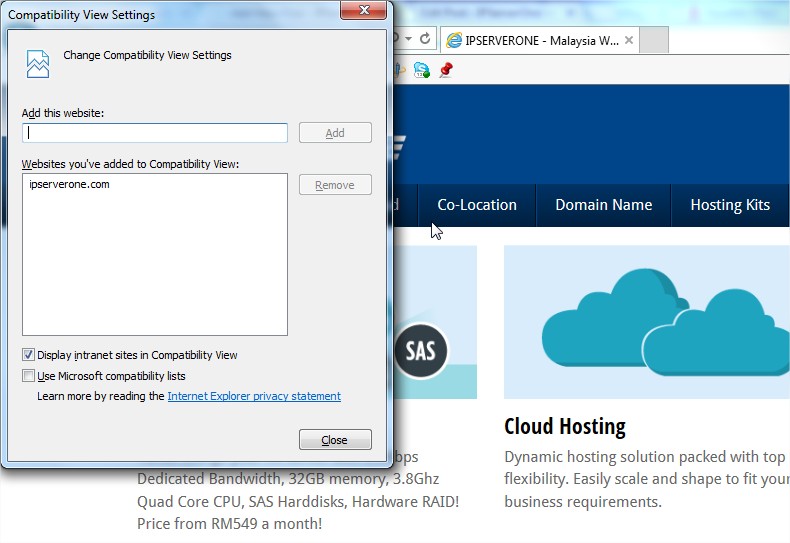 Step 4 : Once done, close the settings page and the website will now view in IE compatibility mode.