In this tutorial, we shall guide you how to setup an email account on Microsoft Outlook 2013.
1) Run Microsoft Outlook 2013 on your computer.
2) Click on "File" at the menu bar on the top left corner.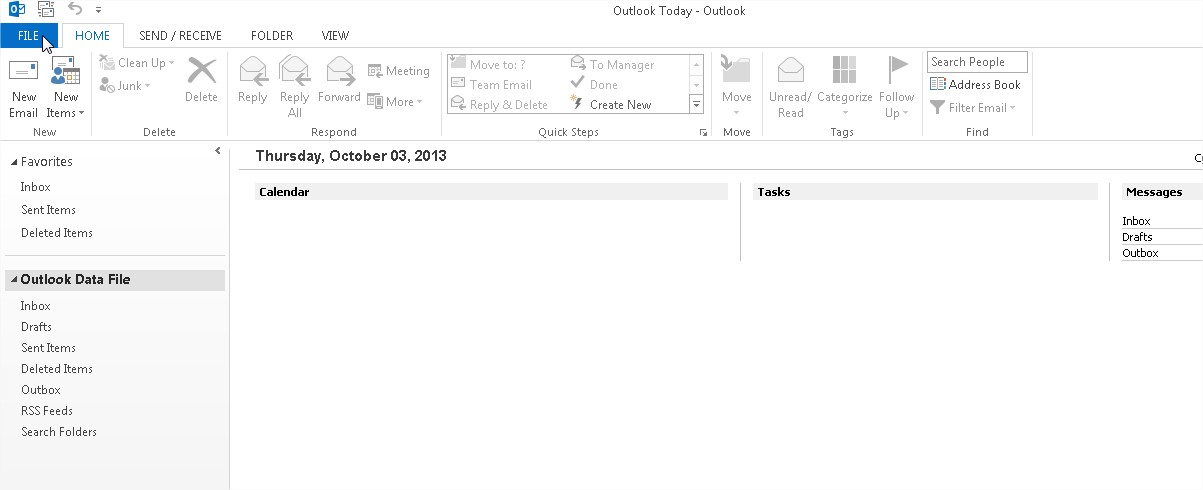 3) Click "Add Account".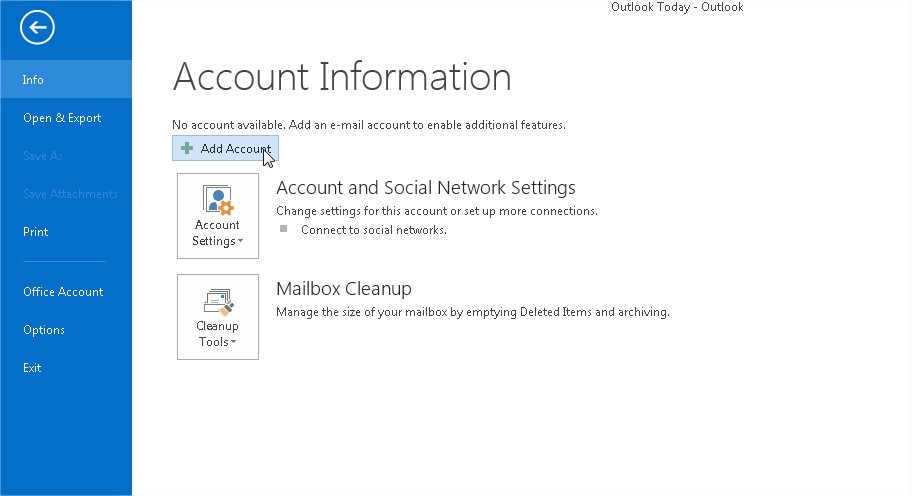 4) Not all servers are equipped with "autodiscover" feature for email services. Hence, we shall setup our email account manually. Click on "Manual setup or additional server types".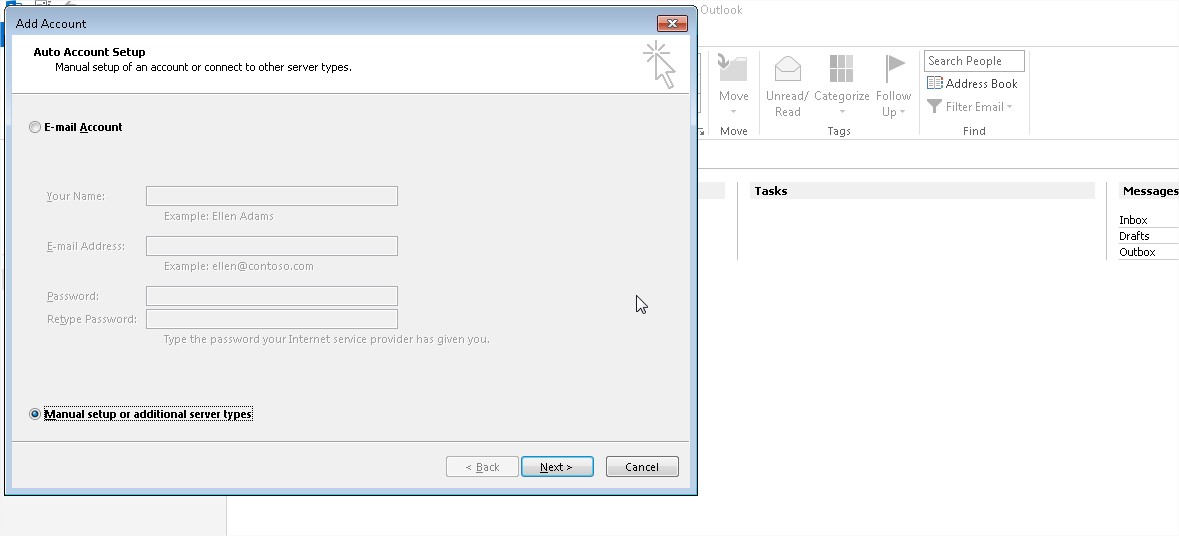 5) Select "POP or IMAP".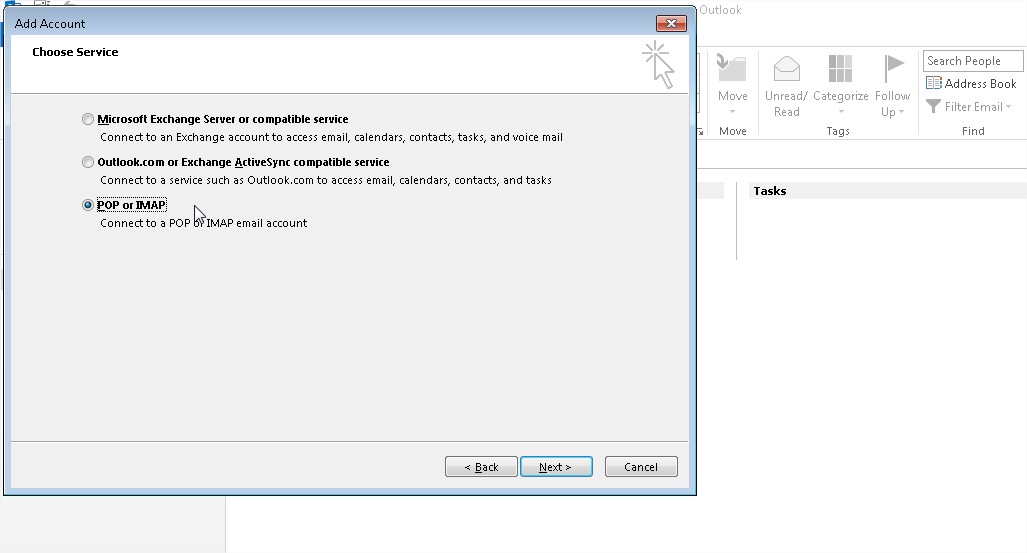 6) Fill in the details for your email account. Do take note that your username is the complete email address, i.e.: username@yourdomainname.com. 

Incoming and outgoing mail server should be the same and is generally mail.yourdomainname.com.
Click on "More Settings…" after you are done filling up all the required details.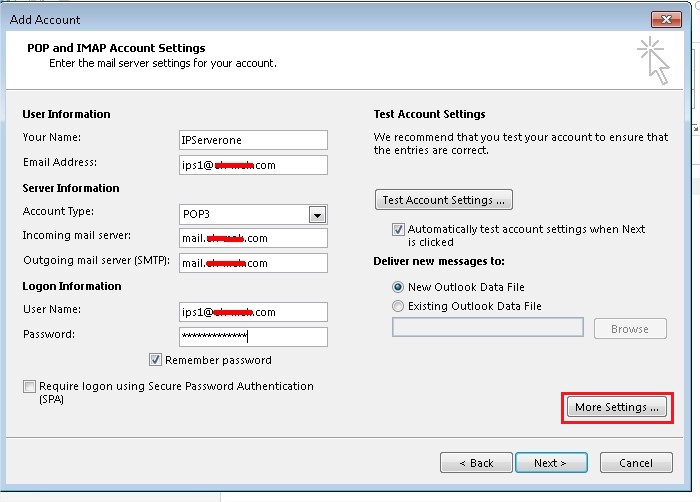 7) Click on "Outgoing Server" tab and tick "My out going server (SMPT) requires authentication" and select "Use same settings as my incoming mail server".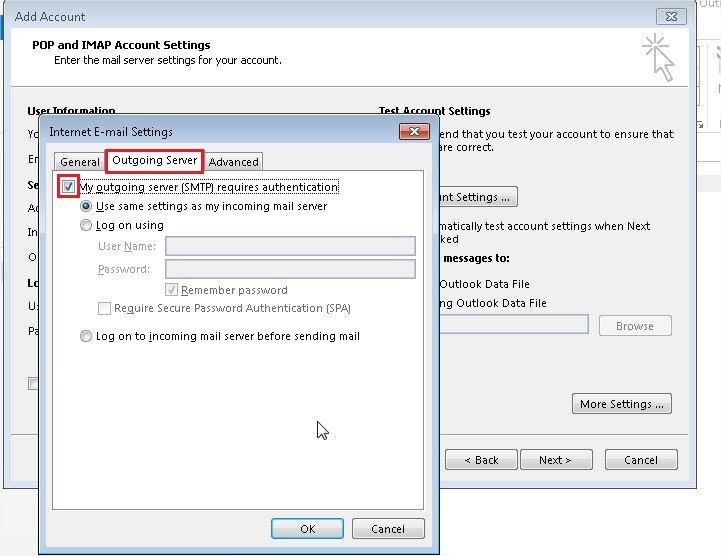 8) Click on "Advanced" tab.
Change the "Outgoing server (SMTP)" value  to 2525 or 587. Port 25 may or may not be blocked on certain ISPs.
You can choose how and what do you want to do with the mails after you have retrieved them from your server.
Click "OK".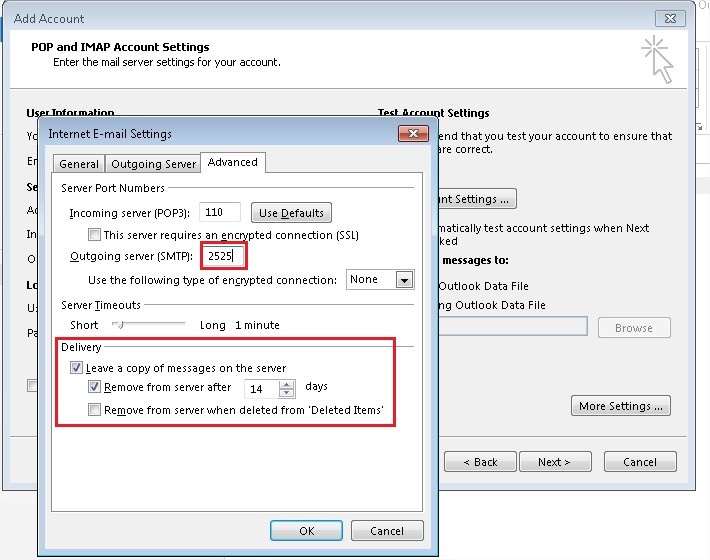 9) Outlook will now perform a test on the account settings.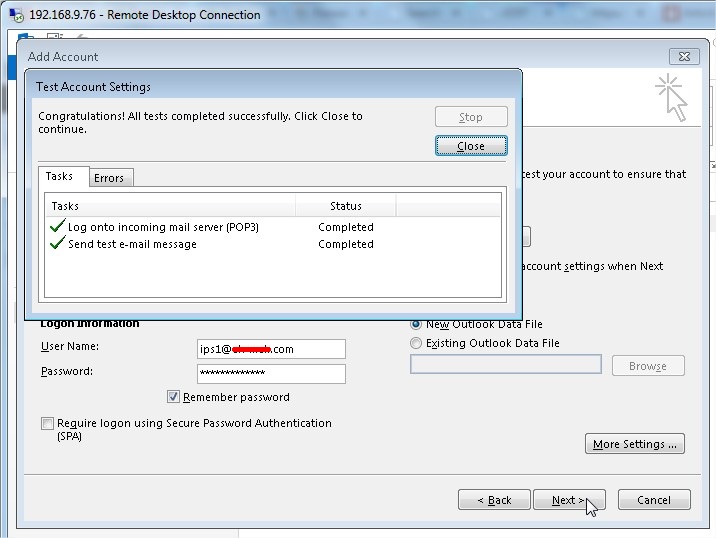 10)  If all tests are completed successfully, click "Close"  and you are ready to send and receive emails from Microsoft Outlook 2013. If there is any error, rectify the mistakes as stated in the window and refer to previous steps.