1) Click on Windows button to access your applications. Type or search for "Notepad" application and right click it. Click on "Run as Administrators" located at the bottom of the screen.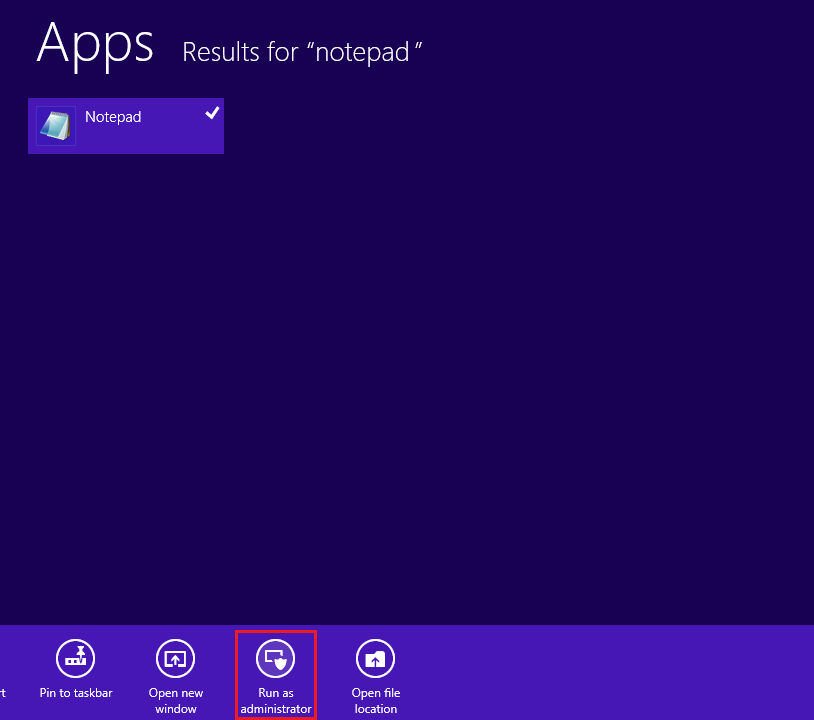 2) After Notepad is launched, click on "File" -> "Open" from the menu bar and browser to C:\Windows\System32\Drivers\etc\. Select "All Files" from the dropdown menu shown in the screenshot.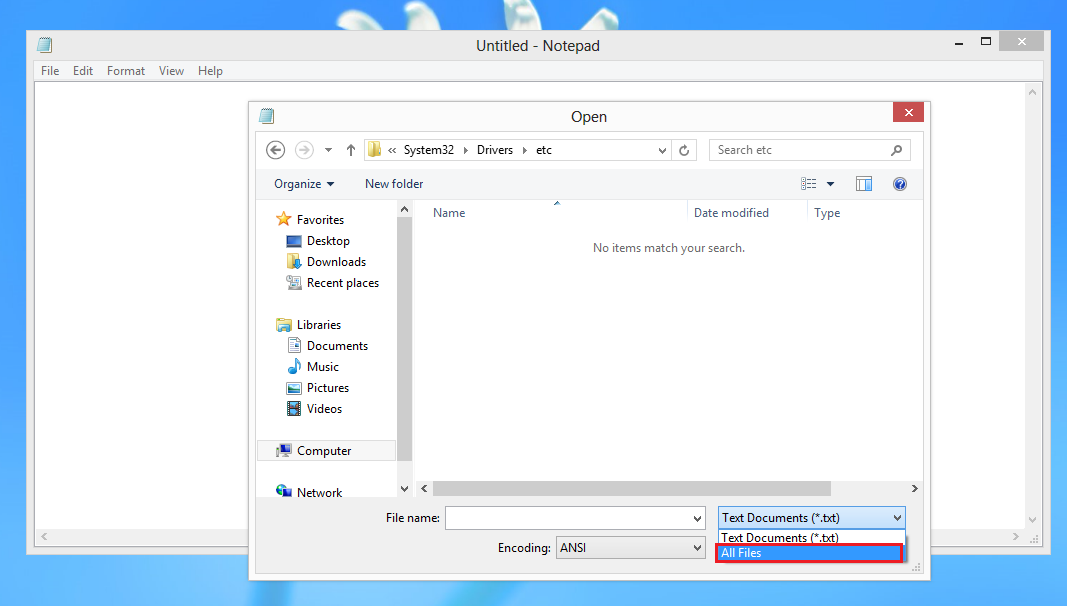 3) You will a file named "hosts" once you have performed step 2 correctly. Click on the file "hosts" and "Open".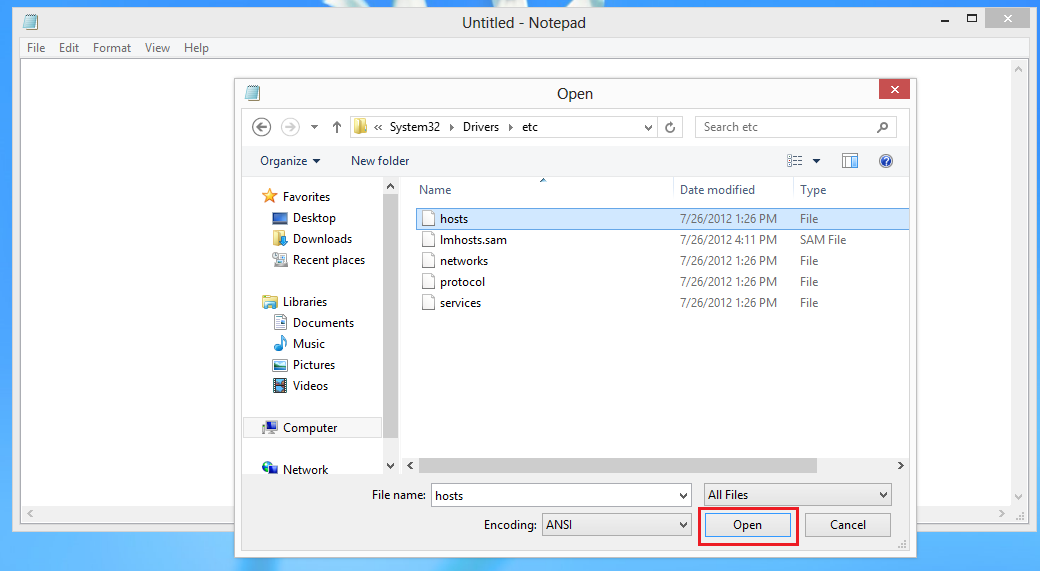 4) Add your destination server's IP address and its domain name at the bottom of the text file. Remember to save the file when you are done editing.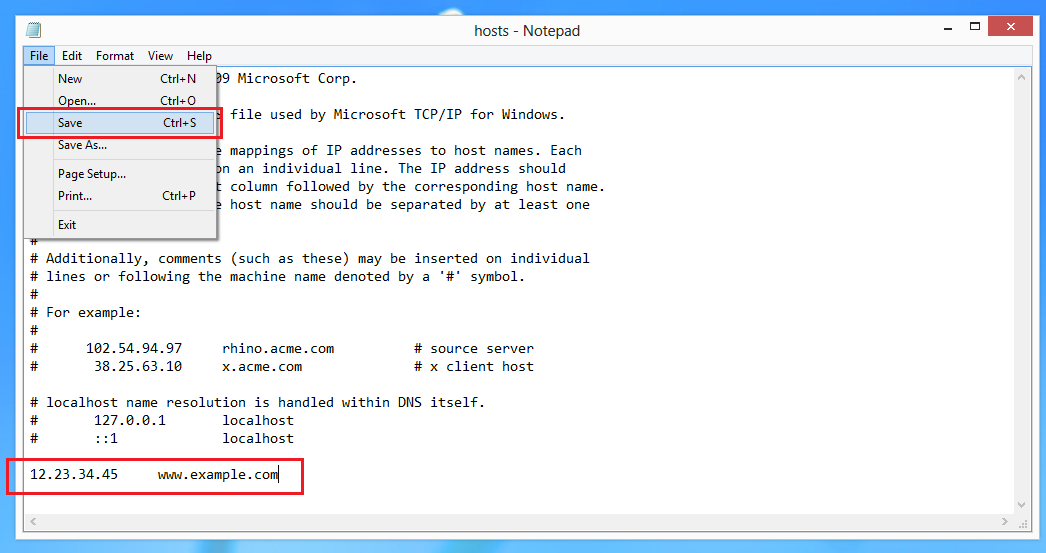 5) You may now browse to your domain name which you have added in step 4 from your browser.