1. Download and install Pingplotter from: http://www.pingplotter.com/freeware.html. The freeware version is sufficient for troubleshooting process.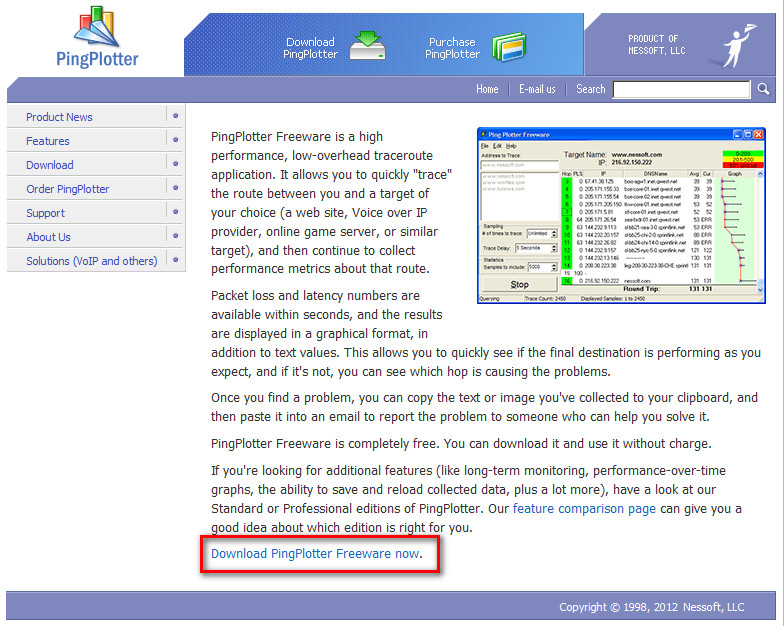 2. Run Pingplotter at your PC, put in your domain name (e.g. ipserverone.com) at the address bar and configure the parameter to be the same as the following print screen then Copy it as Text: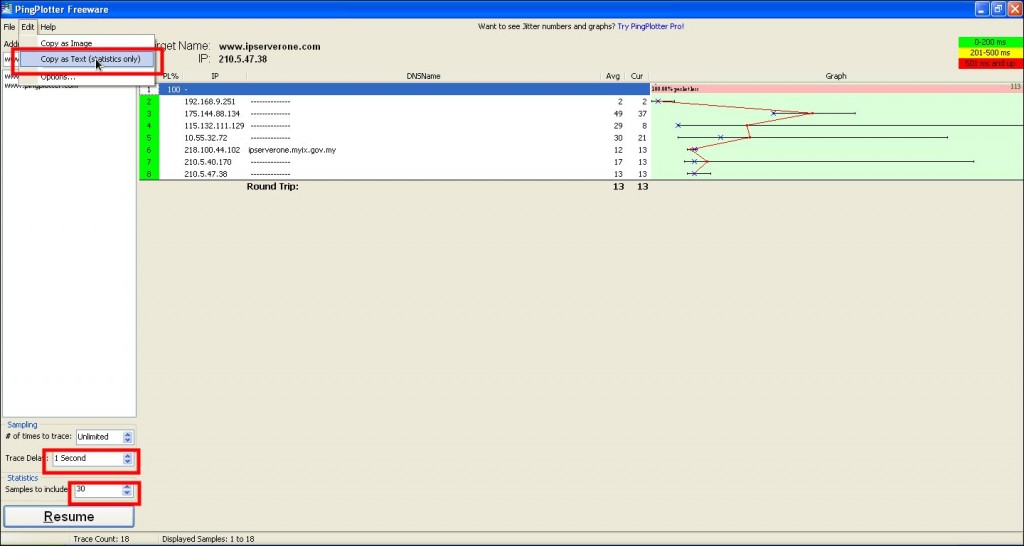 3. Print screen the result and email it to us at support@ipserverone.com to help us troubleshoot your network connectivity issue.