1. Go To 'Network and Sharing Center' of your Windows 7 / 8 machine, and click on the 'Set up a new connection or network'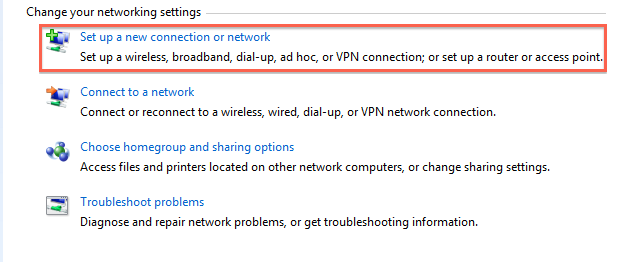 2. Choose the option 'Connect to a workplace' and click on the 'Next' button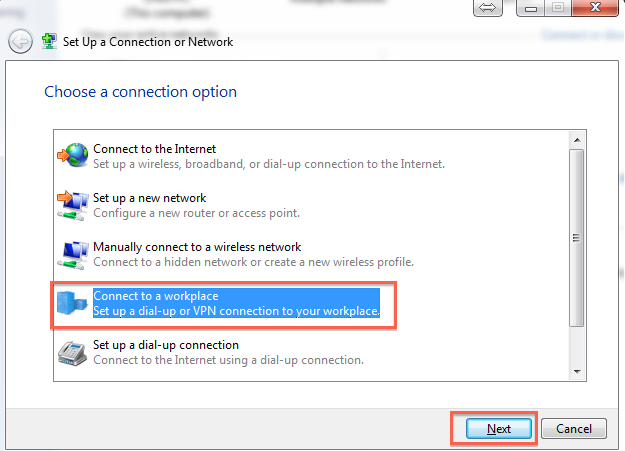 3. Click on 'Use my Internet Connection (VPN)'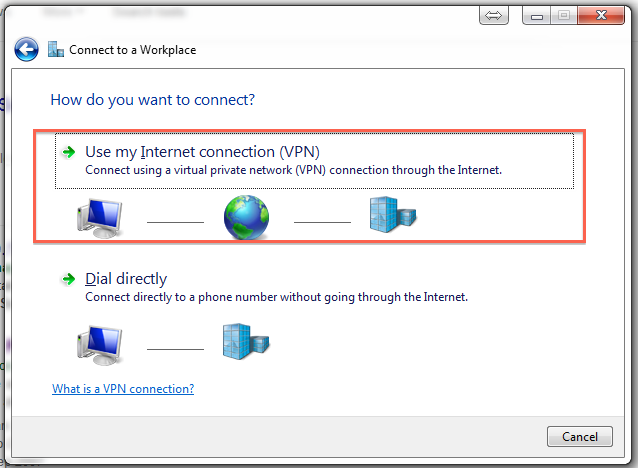 4. Key in the following: Internet Address: Public IP of your VPN server Destination Name: Name of your VPN connection, you can put any name here. Tick the check box 'Don't connect now' Then click on the Next button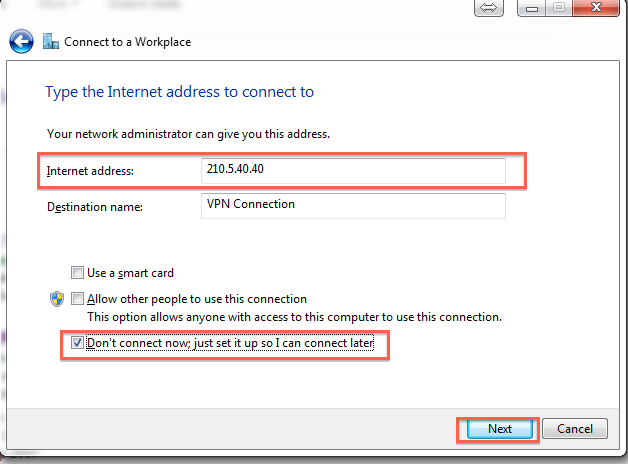 5. Key in the following: User name: Your VPN user name Password: Your VPN user password Then click on the Next button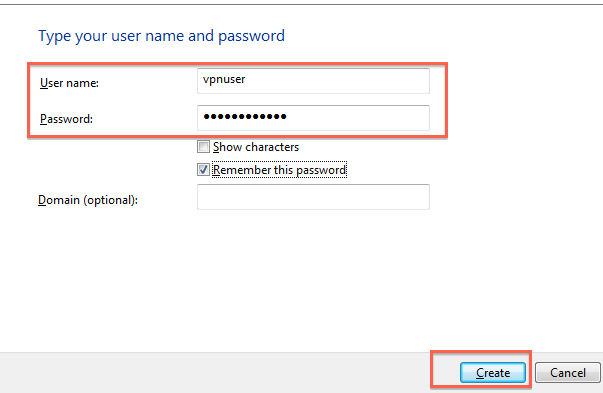 6. Click on the Close button
7. Left click on your Network connection on the bottom right of your Windows screen (right hand side of the task bar), Right Click on the new VPN connection Click on 'Properties'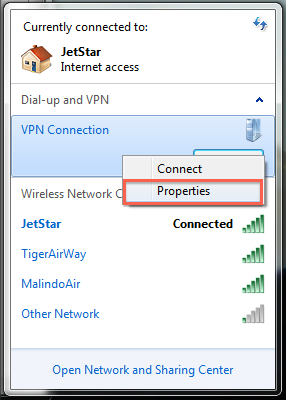 8. Click on the 'Options' tab Click on 'PPP settings' table Untick the 'Enable LCP extensions' checkbox and click on the 'OK' button.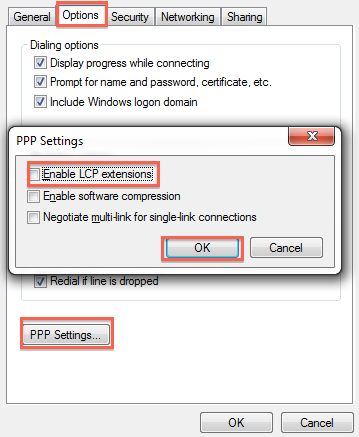 9. Click on the 'Security' tab Type of VPN: L2TP/IPSEC DATA Encryption: Either Optional Encryption or Required Encryption Click on the 'Advanced settings' button.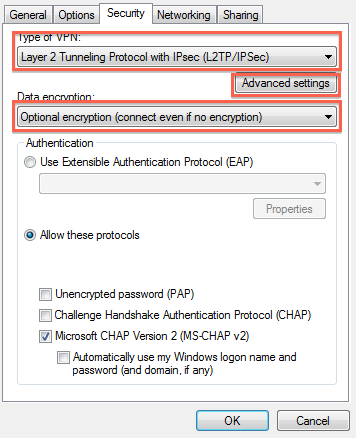 10. Key in the Pre-Shared key of your VPN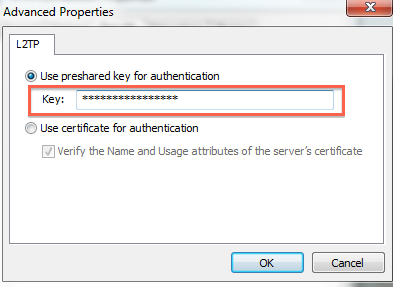 11. Download the registry modification script here and run it in your Windows 7, It will add a registry key in order for Windows behind NAT to be able to connect to the VPN successfully. 12. Restart your PC for the registry changes to take effect, once restarted and connected to VPN, you can go to websites such as http://www.whatismyip.com to confirmed that you are now connected to the VPN and traffic sending through it.