How to view website monthly bandwidth transaction in DirectAdmin
This thread is going to teach you how to view your domain's bandwidth monthly transaction which hosted in Linux DirectAdmin control panel.
1.) Log into the DirectAdmin control panel domain user the main page, go into the 'Site Summary / Statistics / Logs' page.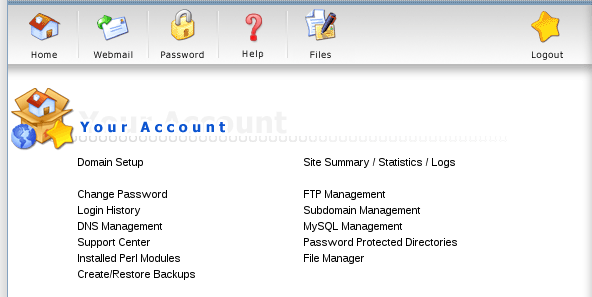 2.) You can view your hosting statistics through the page, to view your domain's monthly bandwidth usage, look at the domain Webalizer table, select on the domain that you want to view if there are more than one domain, click on the Webalizer.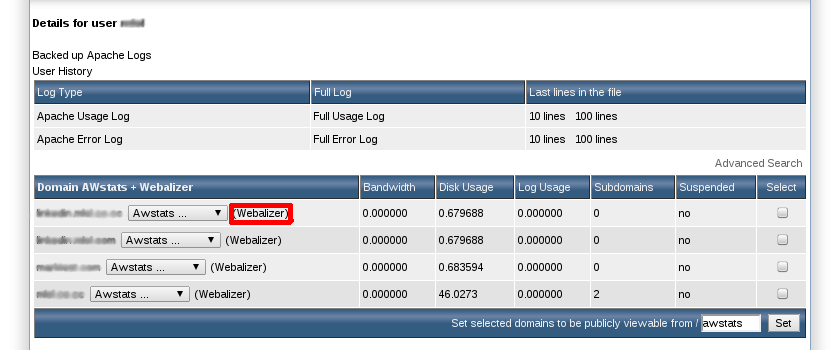 3.) You will see a page as below showing the graph of the bandwidth usage.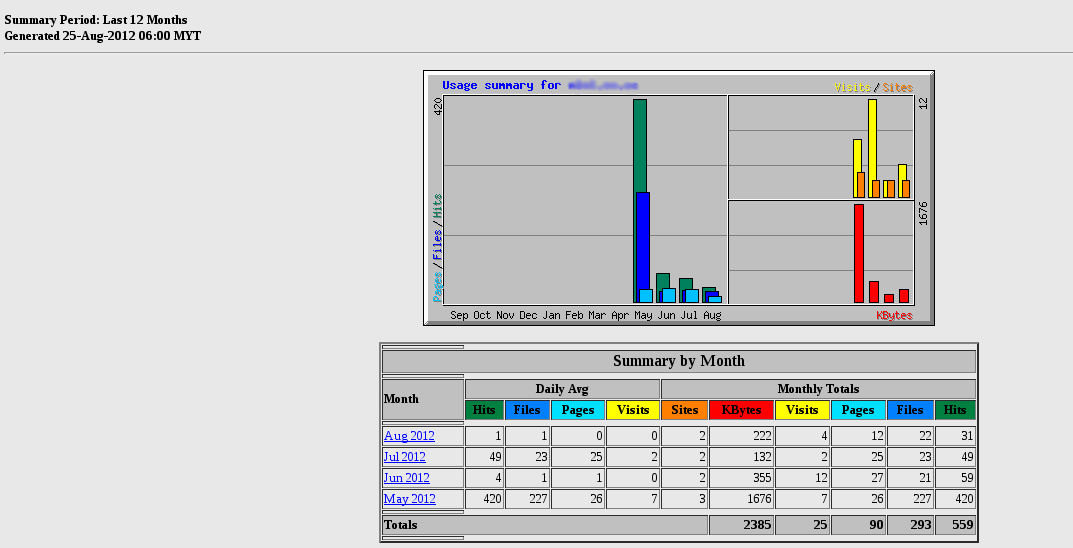 4.) Some DirectAdmin is implemented with 'AWstats' as well, which is another statistics analyzer. It can be viewed by selecting the drop-down menu of the 'AWstats'.