How to use DirectAdmin PHP Version Selector
When login as a user, under Your Account, click Domain Setup.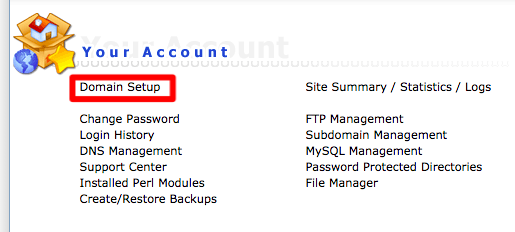 Click on the domain name.

After that, you can see the PHP Version Selector.

Please choose the version that is suitable for your application.
If you require a PHP version that is not listed in both selection, kindly contact IPServerOne Support for us to assist you.
Thank you