How to Setup Email on Thunderbird (IMAP/POP3)
1. On Thunderbird, click on Email under Set up an account:.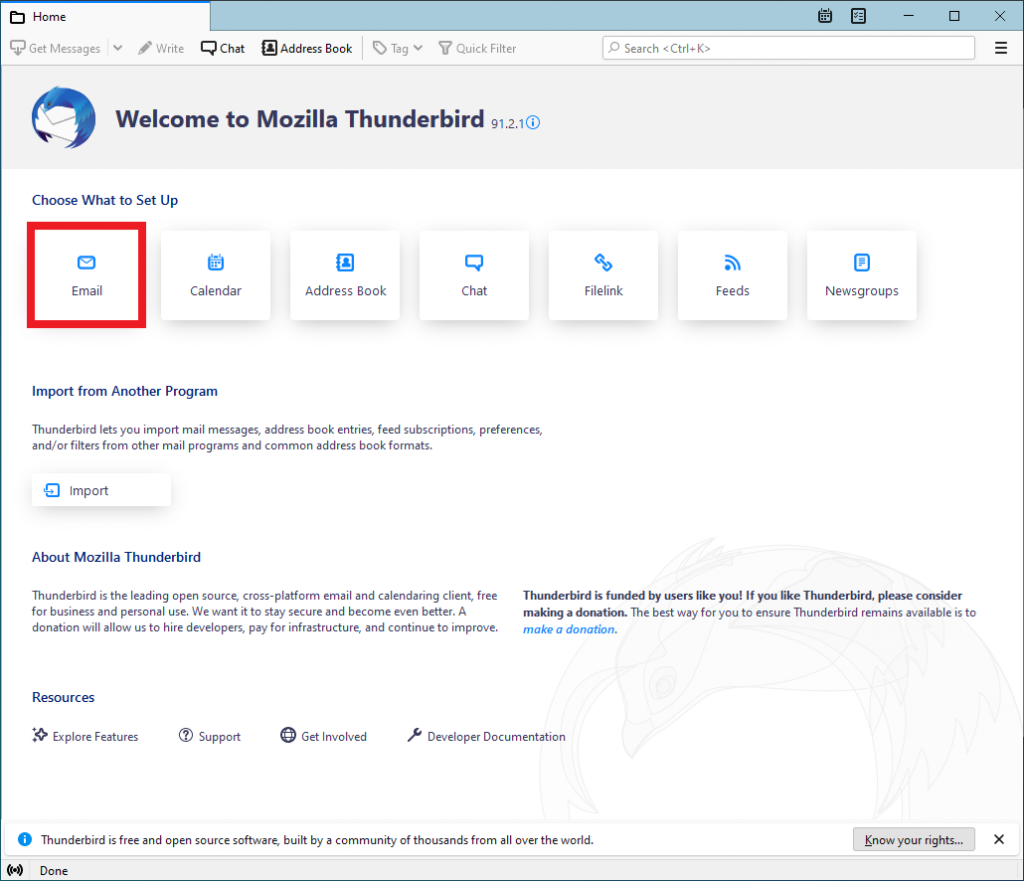 2. Fill in the details for your email account, tick Remember password and click on Continue.
It will try to looking up configuration…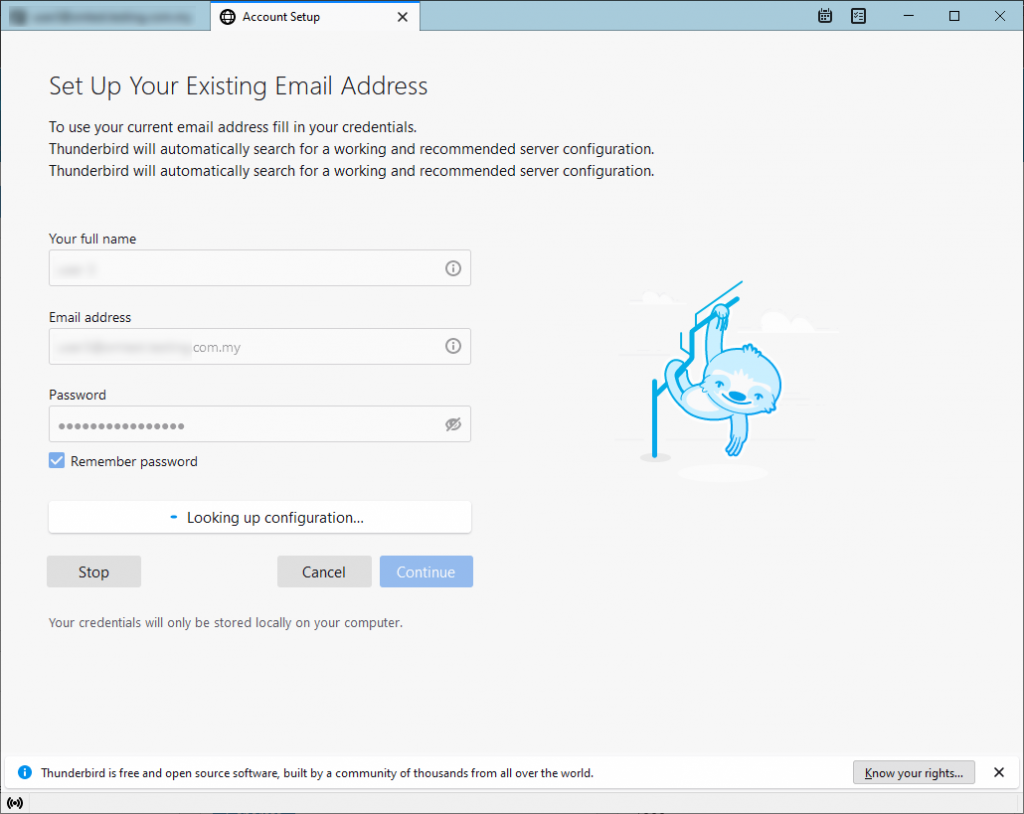 Right after that you can either choose IMAP or POP3.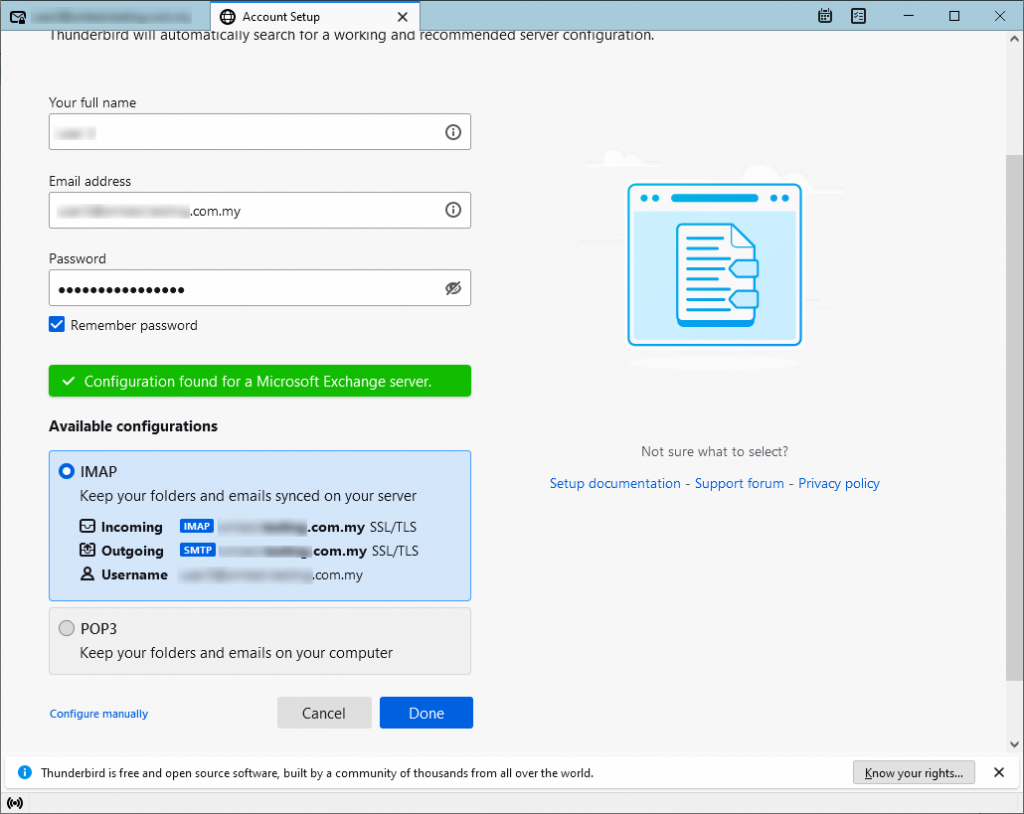 (Skip to step 3 if you not configure manually)
Configure manually.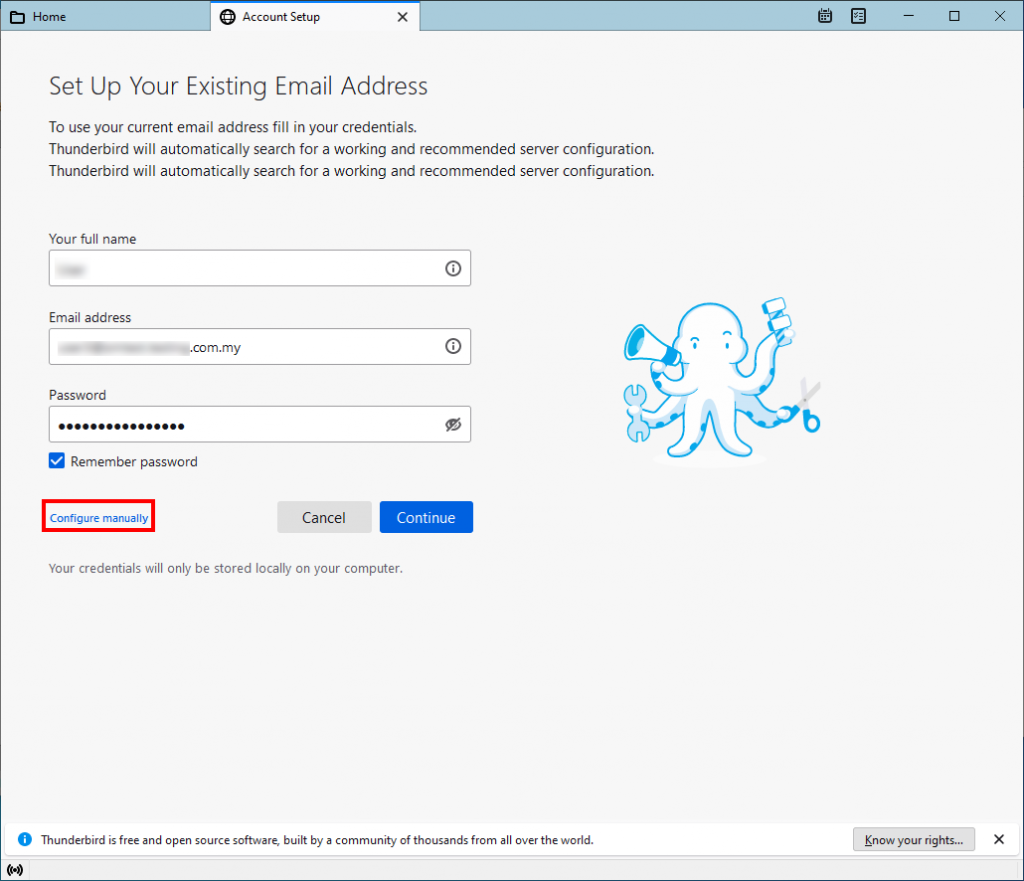 Fill in the mail server settings and choose the protocol you want (IMAP/POP3). The Server hostname used should be: mail.<yourdomain>.com. Select Re-test once you finished fill up.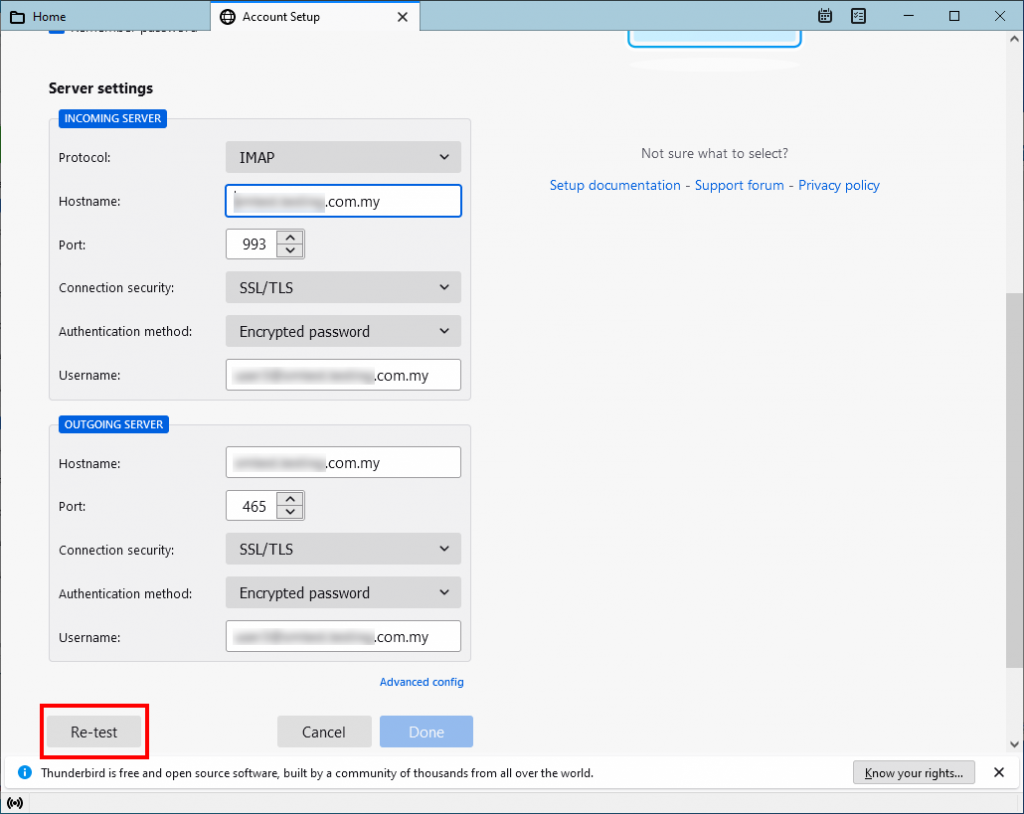 After clicking Re-test button, the green prompt will pop out.
If the settings do not work, change the SSL setting to Autodetect.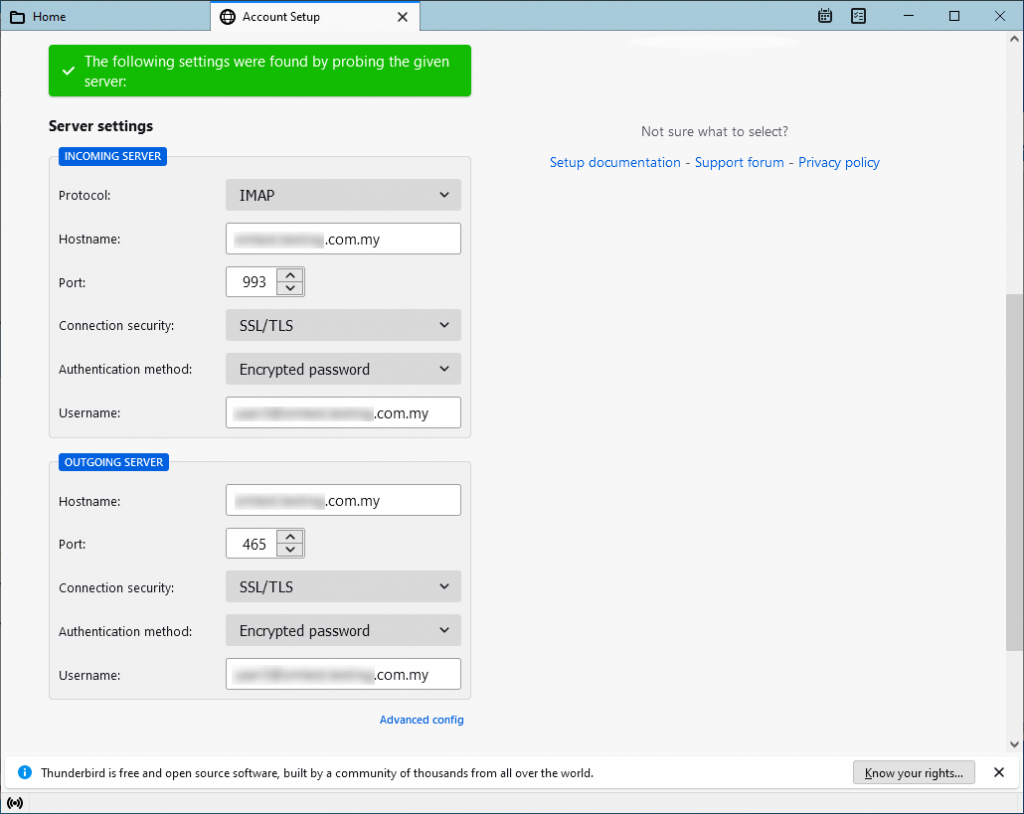 3. Click Done.
4. Once you are finished, the webpage will stated that "Account successfully created". Click Finish.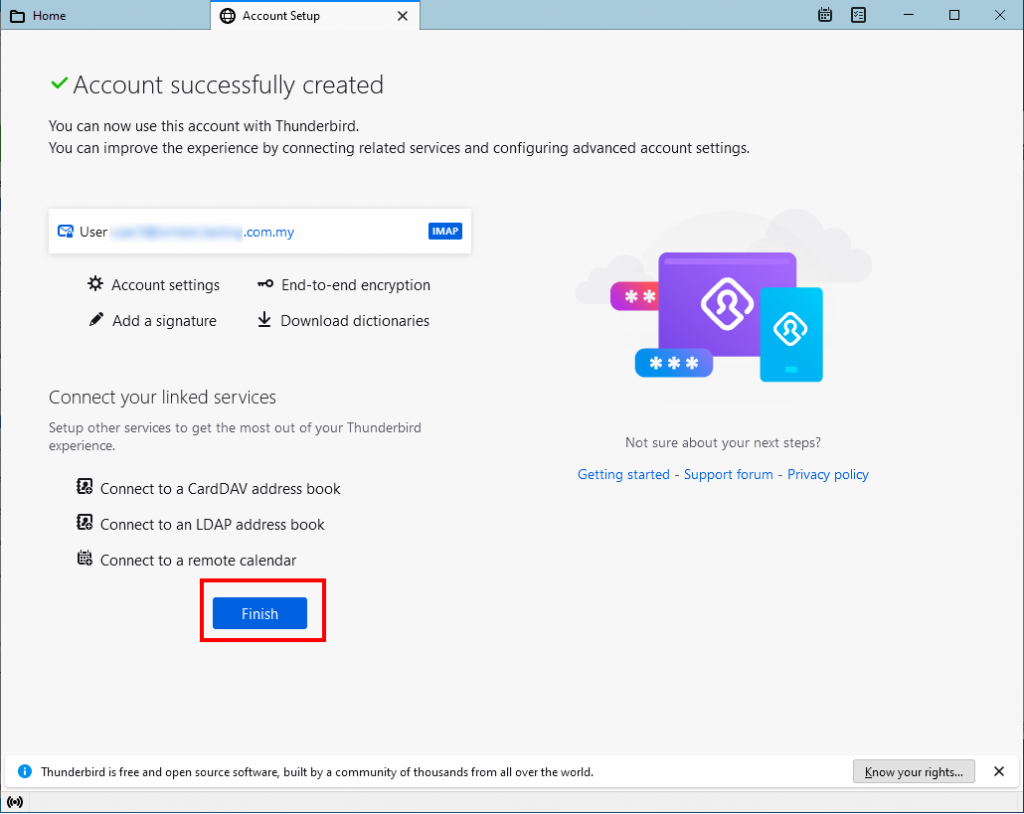 5. Select your email account on the side panel on the left and click Get Messages to begin synchronising your emails to Thunderbird.