How to Redirect Your Domain in WebsitePanel
Step 1:  Sign in to your WebSitePanel hosting control panel.
Step 2:  Click on Web Sites.
Step 3:  Click on your domain such as "domainname.com".
Step 4:  At the Home Folder tab, select the radio button with the Redirection URL.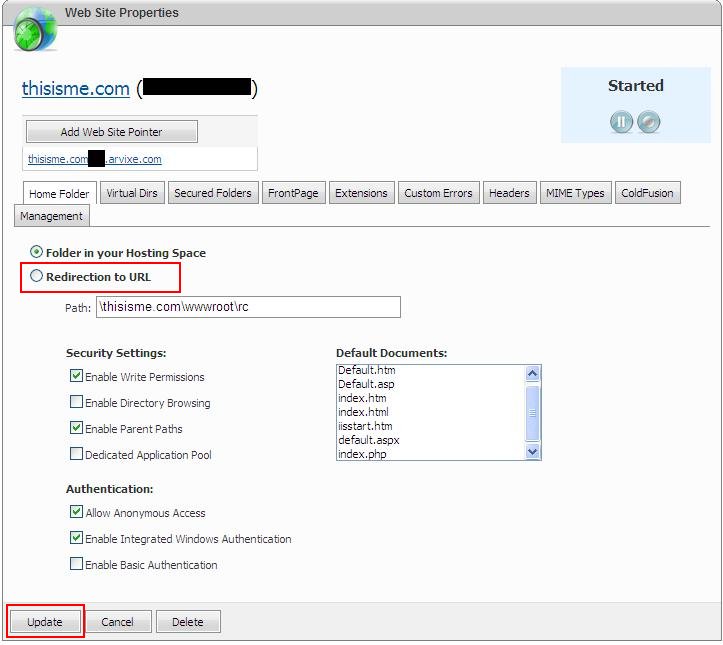 Step 5:  Insert the URL that you wish to redirect.
Step 6:  Click Update.