How To Edit The 'hosts' File on Windows 7
Step 1: Go to "Start Menu" and key in 'notepad' in the 'search box'.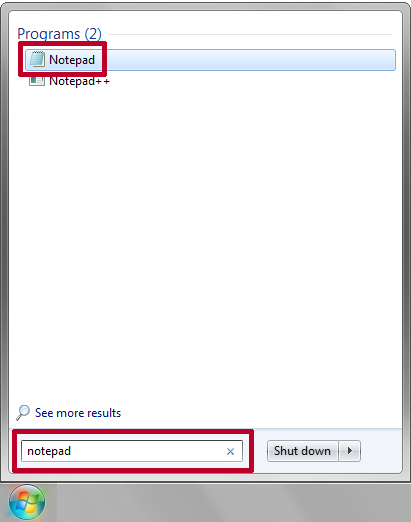 Step 2: Right-click on 'Notepad' and select 'Run as administrator'. Pop up windows will show up and just select 'Yes'.

Step 3: Click on the "File" menu and select "Open".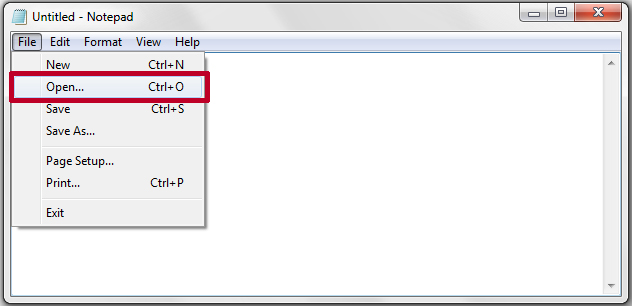 Step 4: Copy and paste the path URL as below (you may also click to the folder path one by one without copying the path below):
C:\Windows\System32\drivers\etc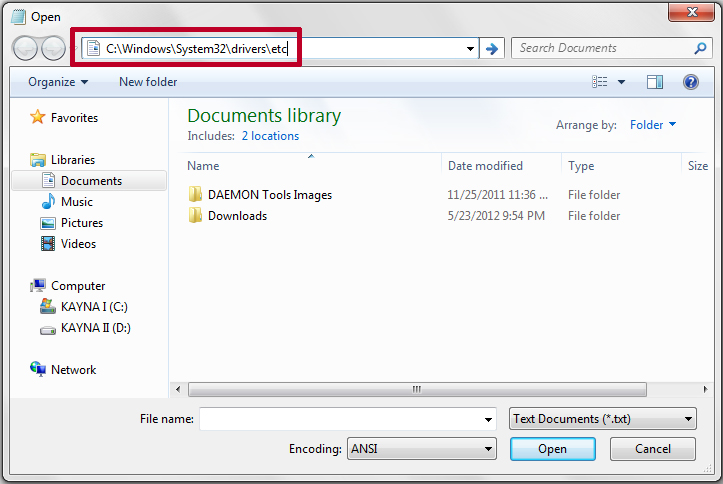 Step 5: Select 'All Files (*.*)'.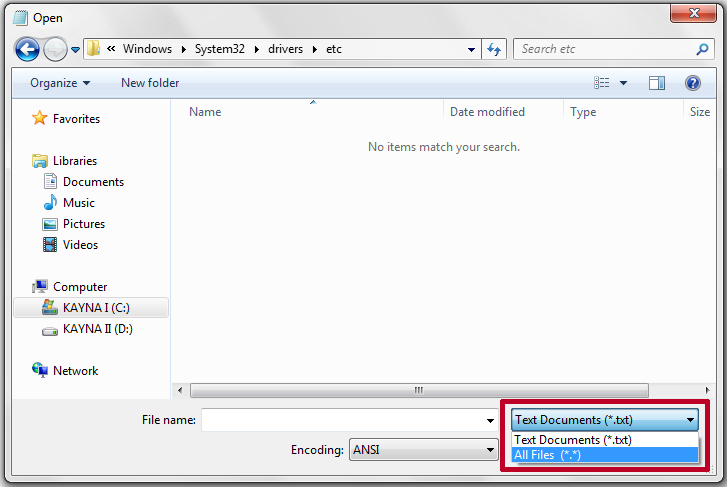 Step 6: Select the 'hosts' file and click on the "Open" button.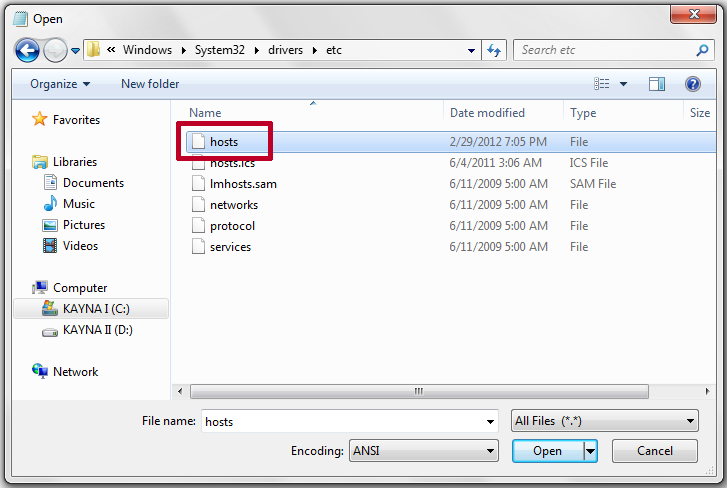 Step 7: Add the new IP address and your domain name like the example below to test viewing your site on the new server and then save it.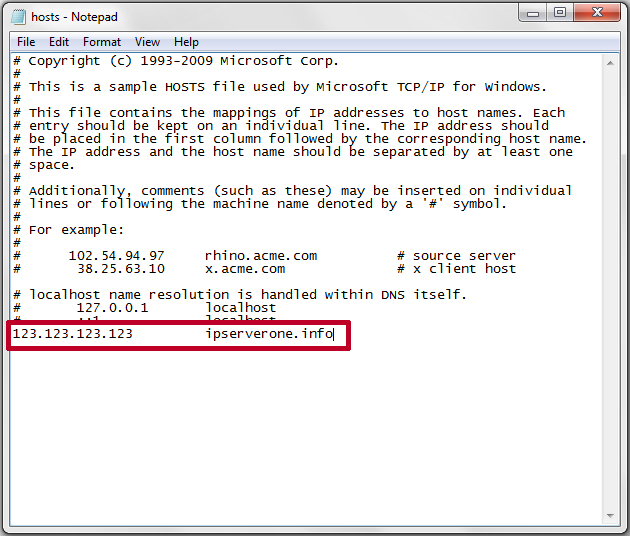 Step 8: Browse the website to test it.