How to deploy a VM and install OS using my own uploaded ISO file
There are some cases whereby you would like to install OS of your own using your ISO instead of using our available vApp template, you can do so by first upload the ISO to your media content library, please refer to our guide on How to upload the ISO file to the library first, next, you can create a VM and mount the ISO file you just uploaded and proceed to install OS on it.
First step is to deploy a plain VM first:
1.Login to vCloud Director account, and navigate to Data Centers > Compute > Virtual Machines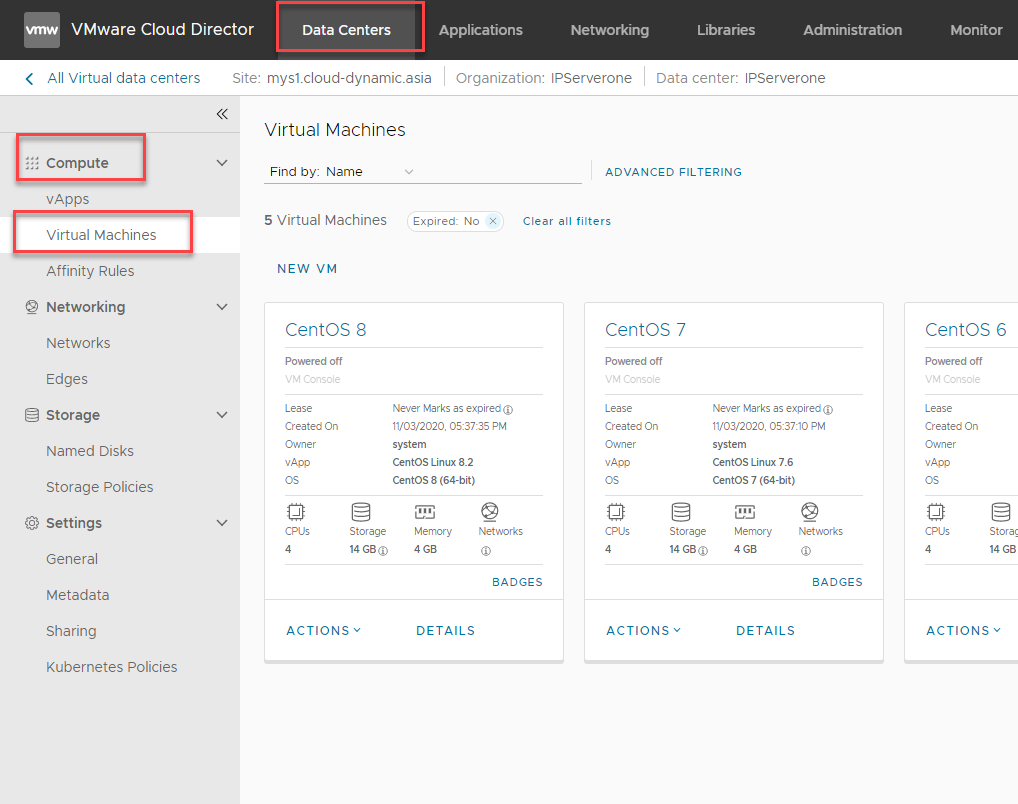 2.Click on 'NEW VM'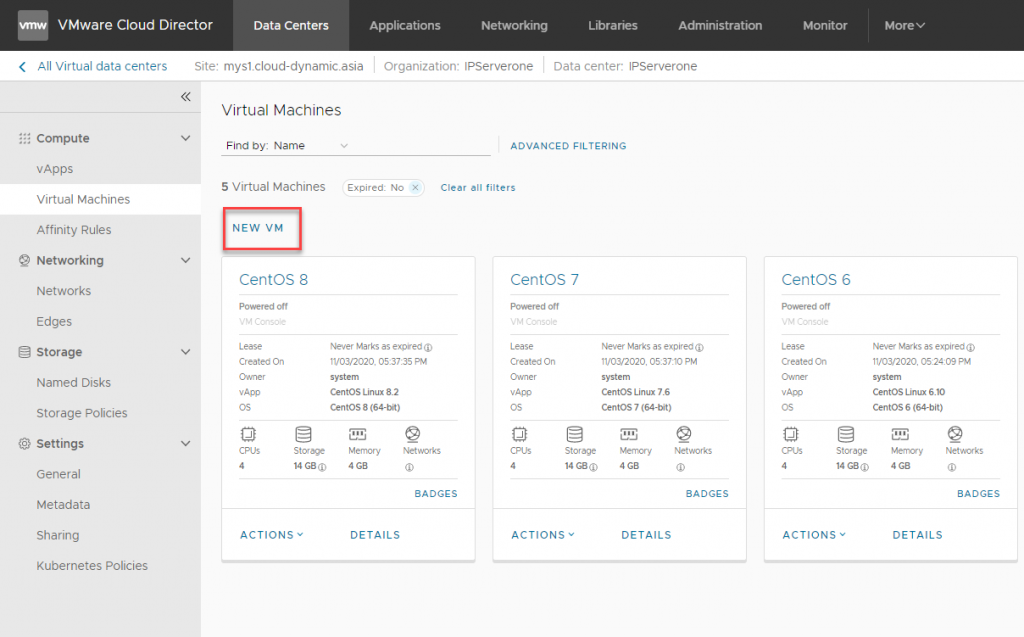 3.Insert the VM Name and Computer Name,  Under 'Type, select 'New', the menu will be changed to 'Operating System' type and allows you to first choose the 'OS family' and 'Operating System'. Choose the OS family and OS first, and then select your ISO by dropdown the 'Boot Image' menu.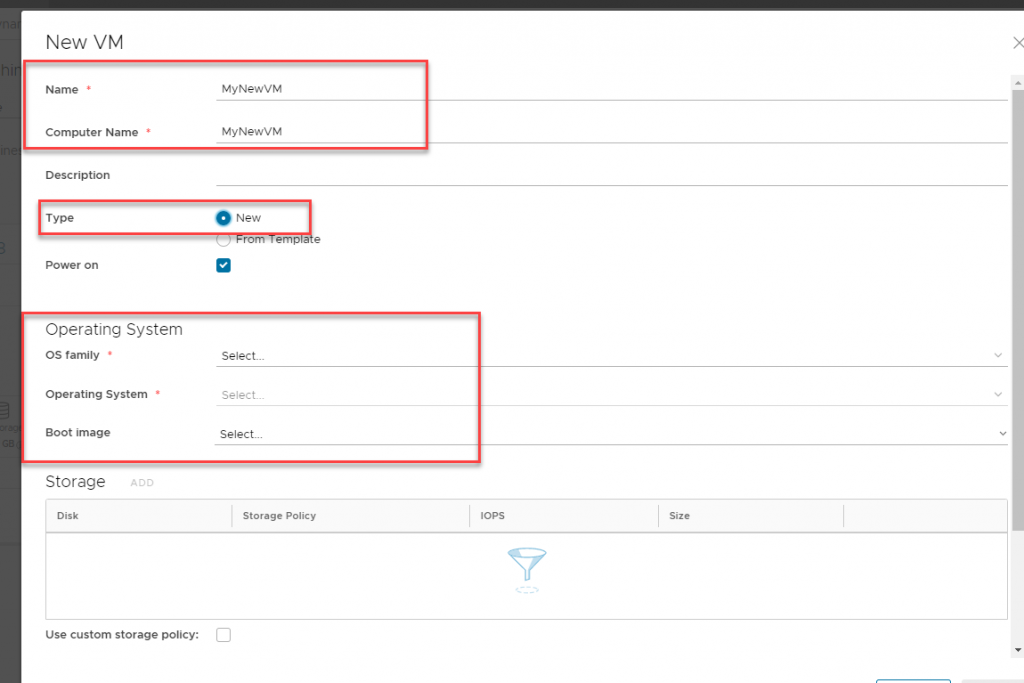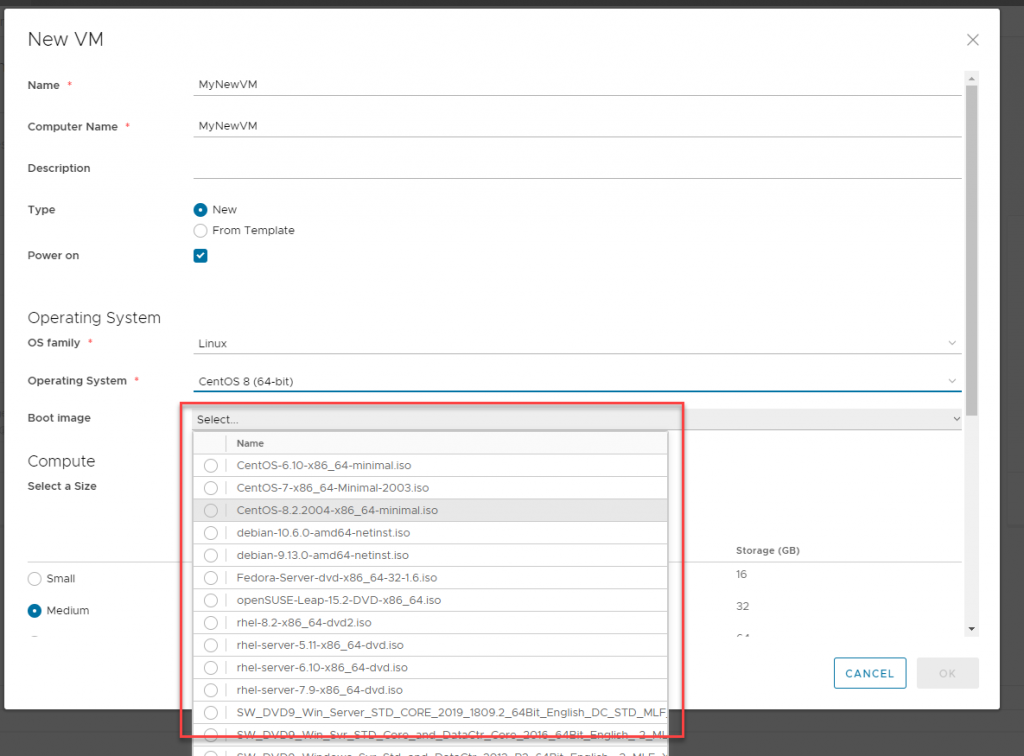 4.Next you can decide on the compute size of the VM. Decide on the CPU and RAM for the VM you are about to create.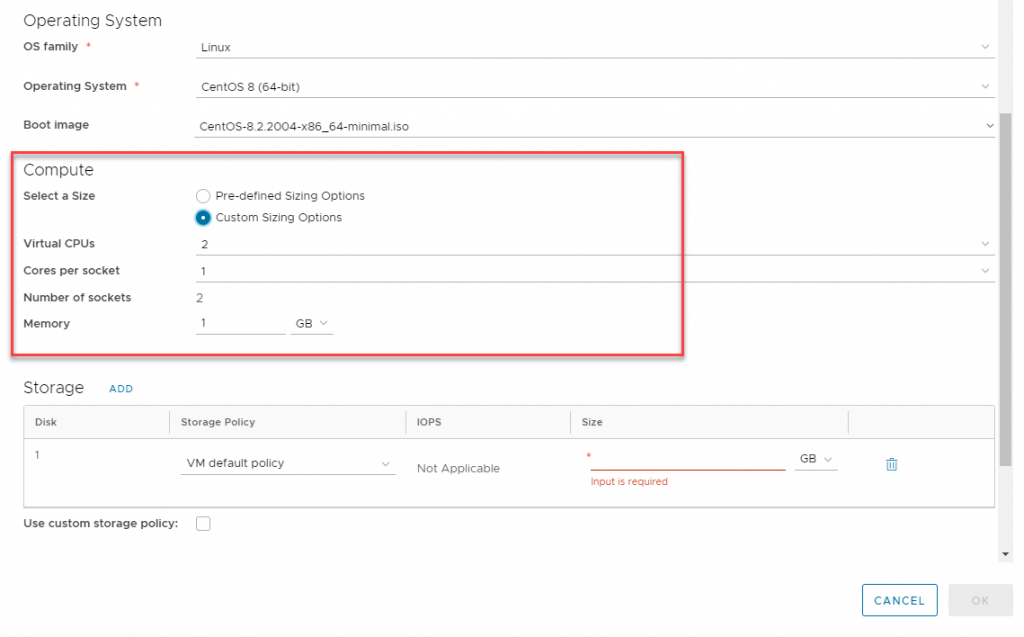 5.Next decide on the Storage disk size this VM will be using.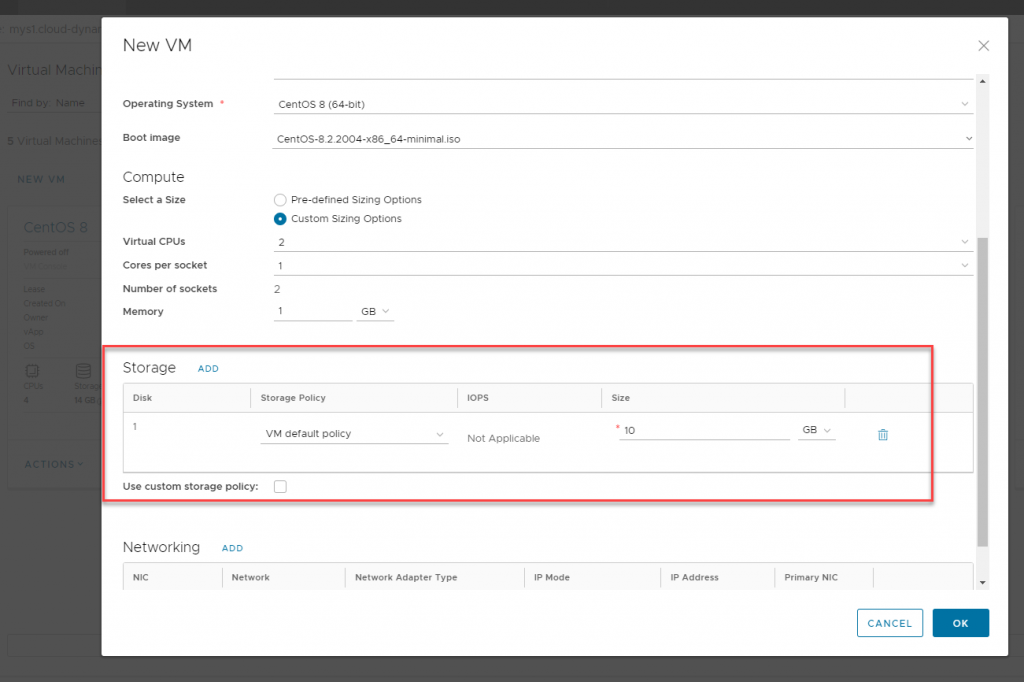 6.Next choose network ports network for the VM, after this you can click 'OK' to create this VM.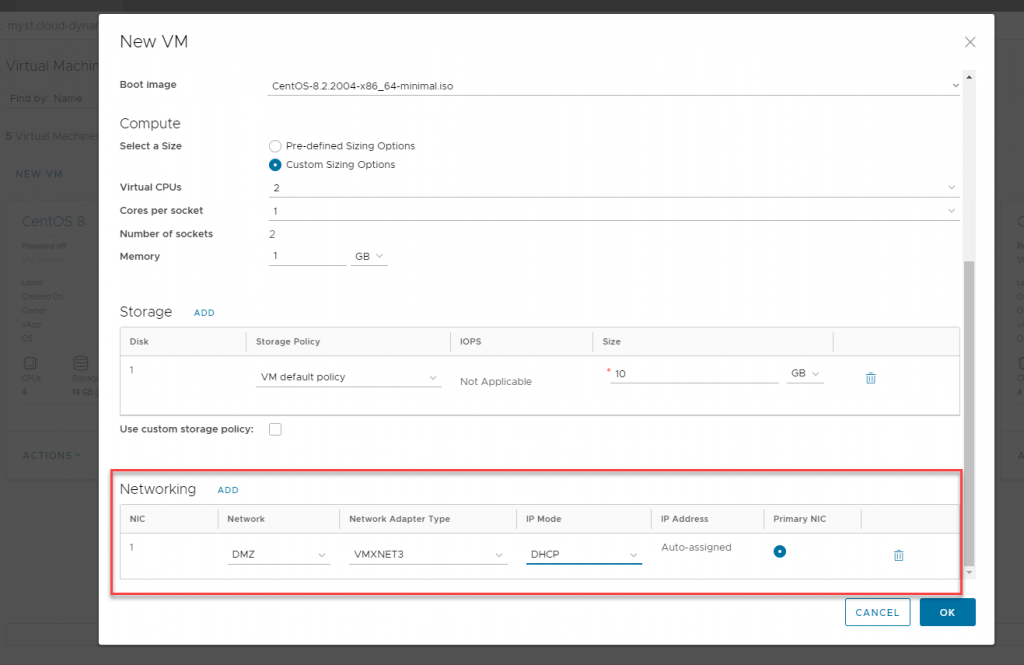 7.Wait for the succeeded message to be display while create VM, after the VM created, you can launch the web console to view the VM terminal.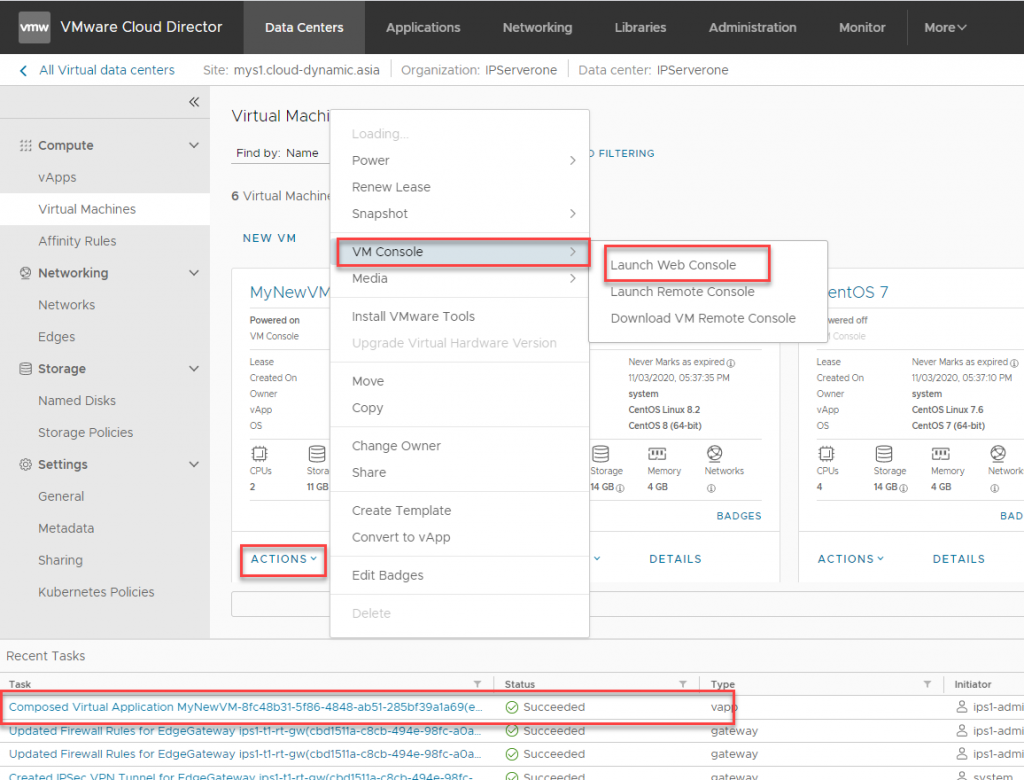 8.The New VM is now booting up with the selected ISO file, you can proceed to install the OS you wish on this new VM.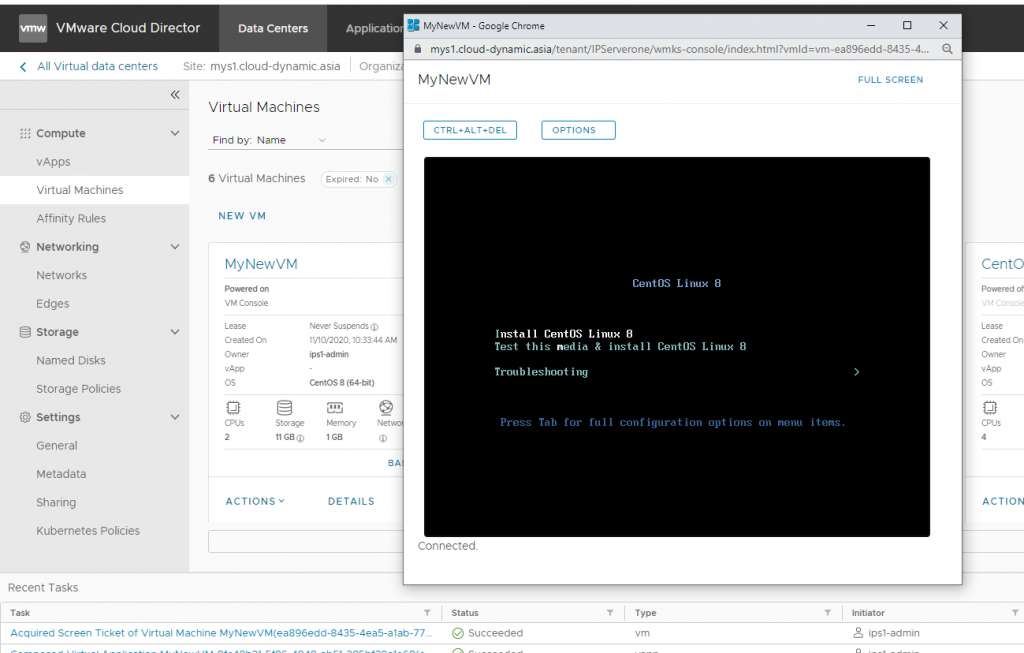 9.For VM that going to install using the Microsoft Windows Operating System ISO, the web console may not be responding to the mouse cursor without installing the VMWare Tools. Therefore, during the installation phase using the ISO media, user may use the "VM Remote Console" to connect to the VM Console.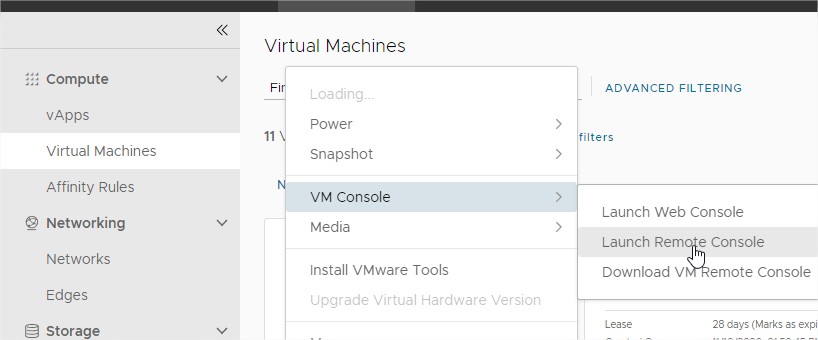 10.If the PC does not install the VM Remote Console software before, may click on the "Download VM Remote Console" option to download and install the software on the PC first. Once installed, may repeat Step 9 to launch the Remote Console