How to create additional vApp template to your libraries
In vCloud DIrecor, if you found that you are repeatedly setting up a same VM deployment, you can add your own vApp template to your library so that you can deploy a same VM very fast, it only needs minor changes in the network and the new VM is good to go.
To add an existing to the vApp template library:
1.Create a new Catalog menu first, be navigate to Libraries at top menu > Catalogs > click on 'NEW'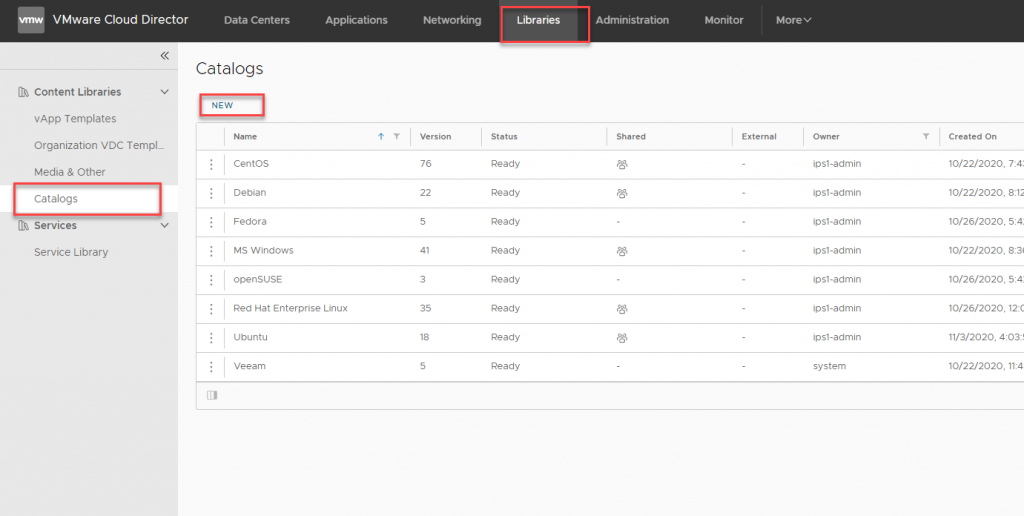 2.Insert the name of your Catalog and click 'OK' to save.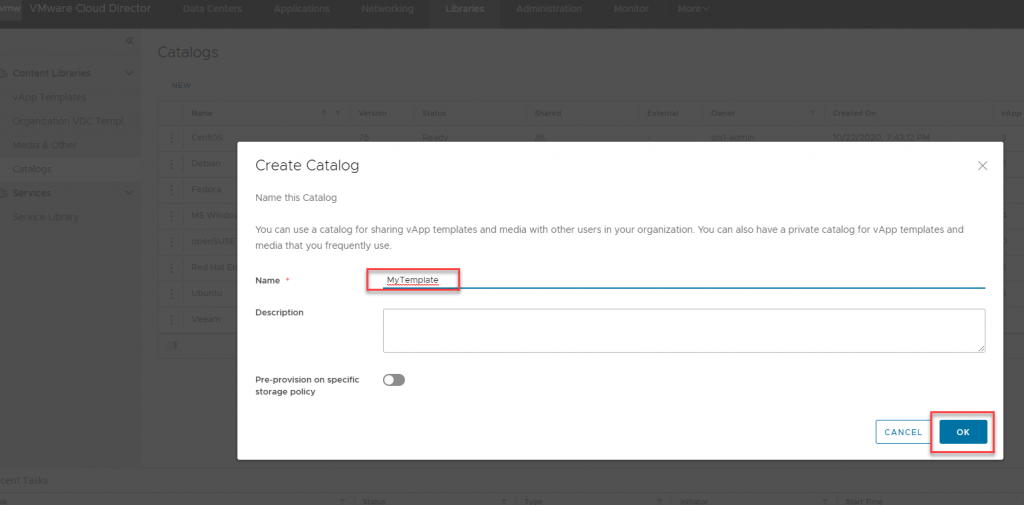 3.Next Navigate to Data Centers > Compute > Virtual Machines, Ensure the target VM that need to be save as template has been converted to a vApp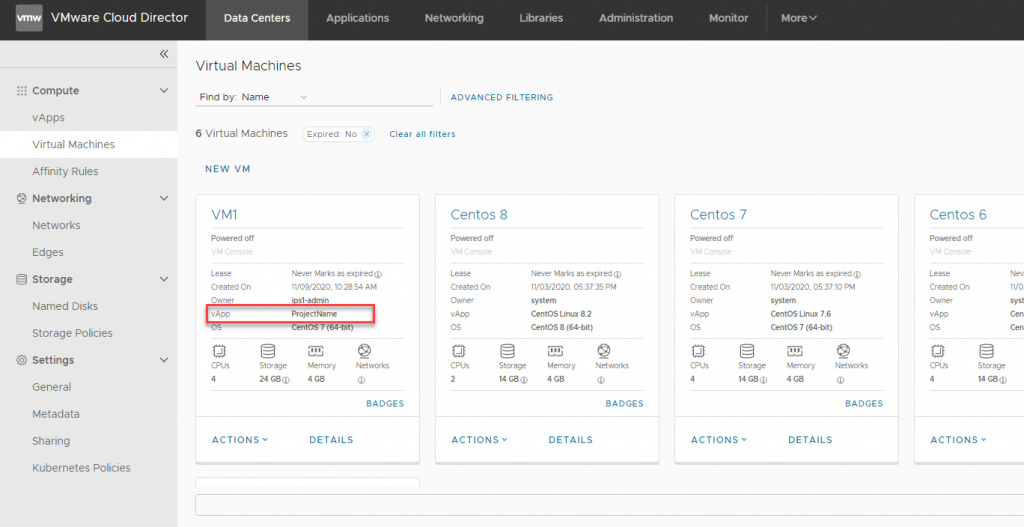 4.Navigate to Compute > vApps at the left panel.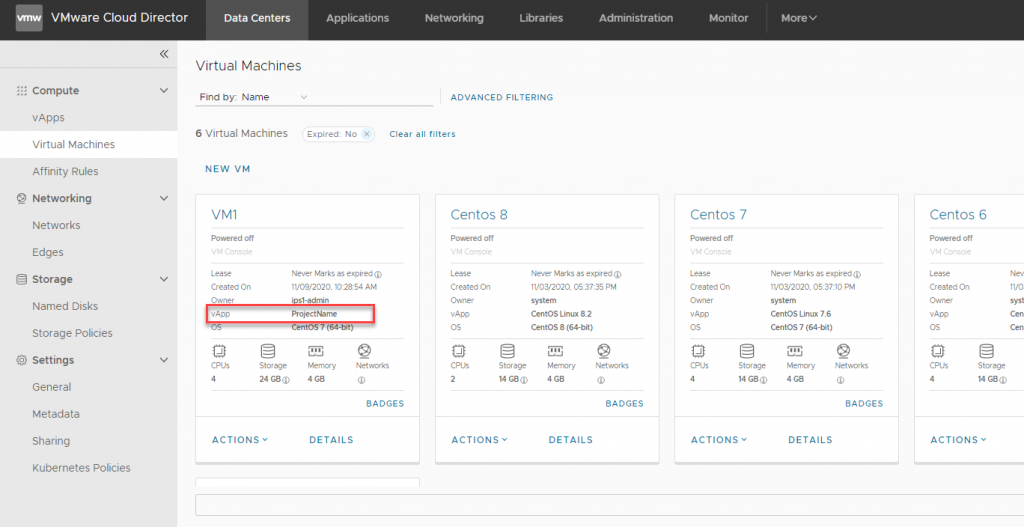 5.Click on ACTIONS > Create Template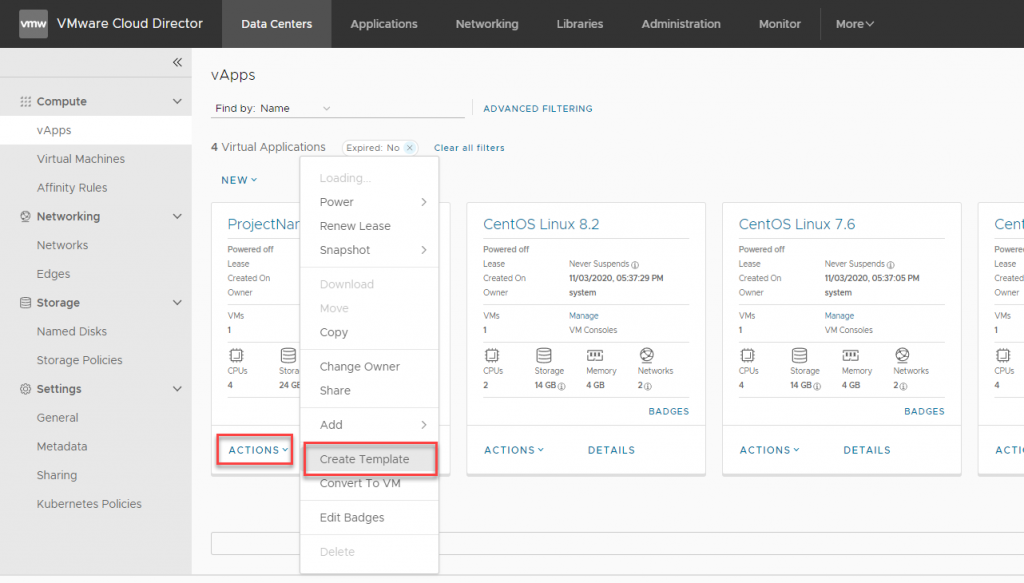 6.Drop down the catalog menu and select the catalog menu you created just now, confirm the name of the vApp Template, and click 'OK' to save.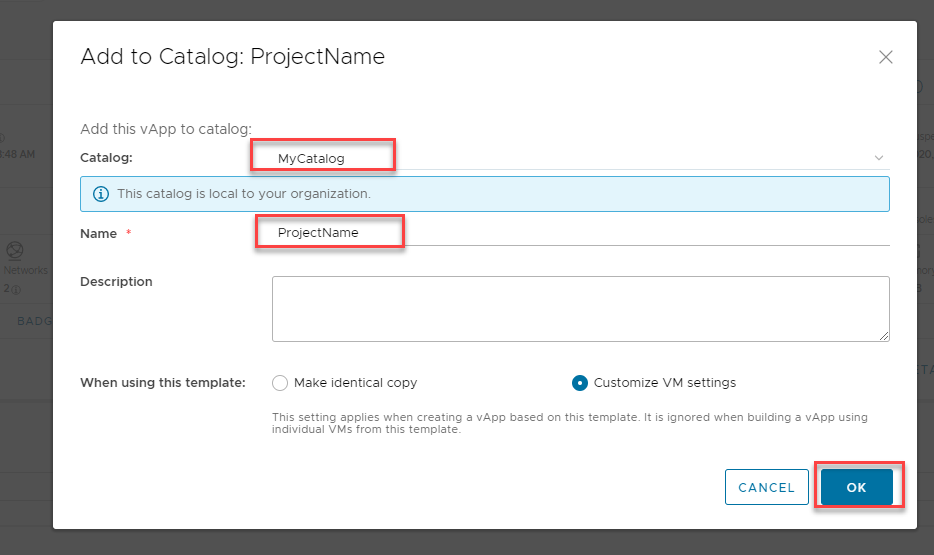 7.vApp Template creation in progress, you will need to wait for it to complete.

8.Once status showed 'Succeeded', navigate to 'Libraries' > vApp Templates, you will see new vApp Template that you created just now is available to be use.