How To Create A New Mailing List In cPanel
A mailing list is useful if you are going to email multiple recipients or subscribers regularly. You can create a mailing list easily using cPanel and this tutorial guide will teach you how to do just that.
Step 1 – Login into your server's cPanel.
Step 2 – Go to "Mailing List" from the control panel.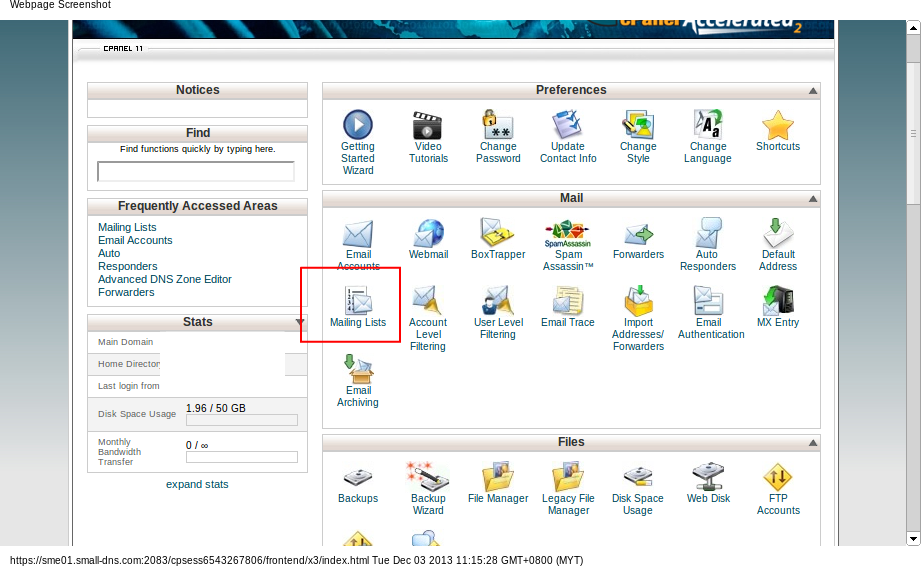 Step 3 – Enter the mailing list's name in the "List Name" text box.
Step 4 – Enter a password of your choice in the "Password" text box.
Step 5 – Retype the password in the "Password" text box again.
Step 6 – You can use cPanel to generate a password for you. Click "Password Generator".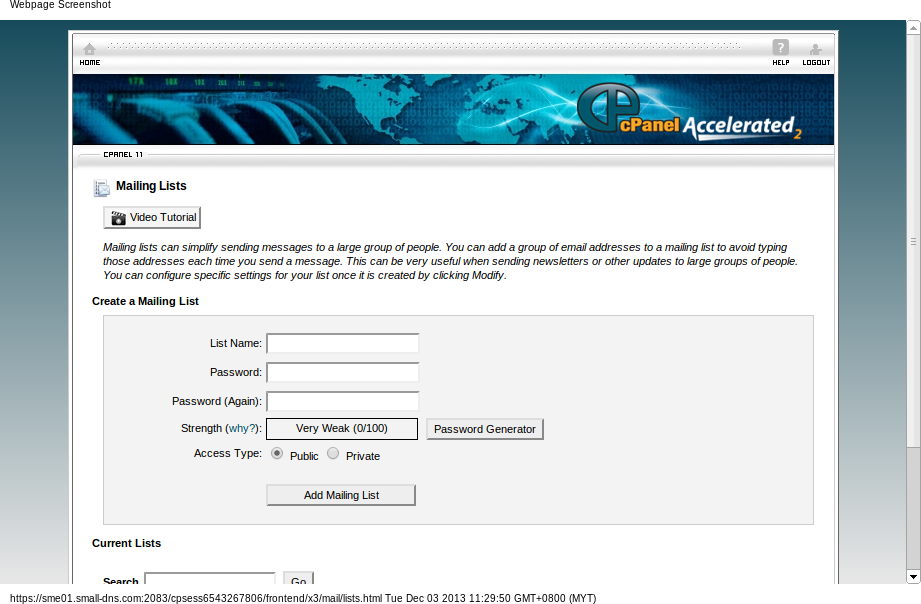 Step 7 – Choose the privacy of your mailing list; "Public" or "Private".
Step 8 – Click "Add Mailing List" to create the new mailing list.
Step 9 – To add user to the newly created mailing list, click "Delegation".

Step 10 – Click "Save" once you have finished adding subscribers to your mailing list.