How to appoint the Admin contact as technical contact
1. Open the Mynic webpage –> http://mynic.my/en/index.php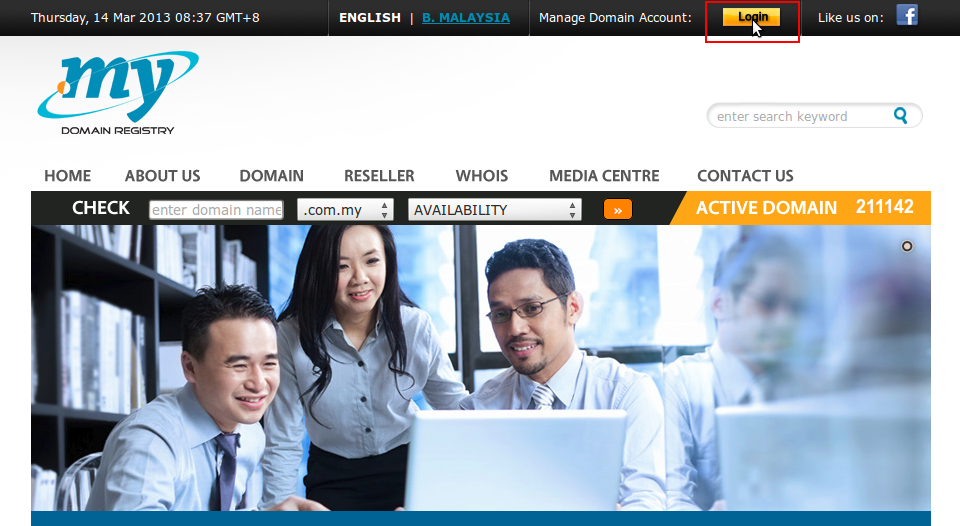 2. Click the "Login" button to login to the Mynic page.
Use your "Username" and "Password", click"Login" button.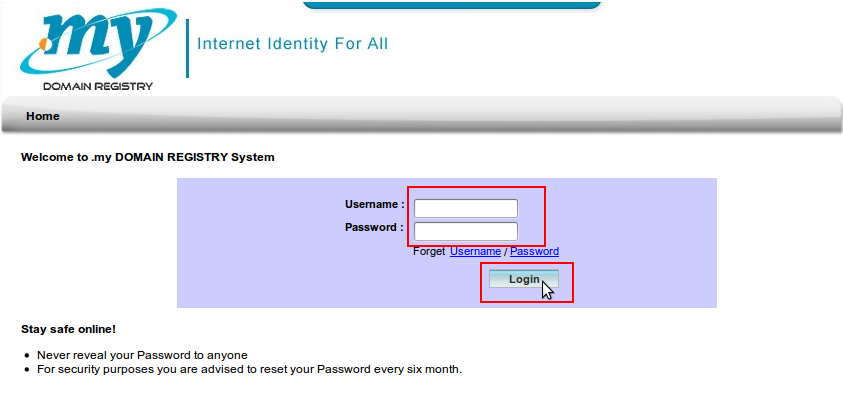 3. When successfully login, go to tab "Domain name" -> "Modify Domain".

4. When the above page appear, fill up the "Domain name" and click button "search". When the domain appear at search result, tick button select and click button "Modify"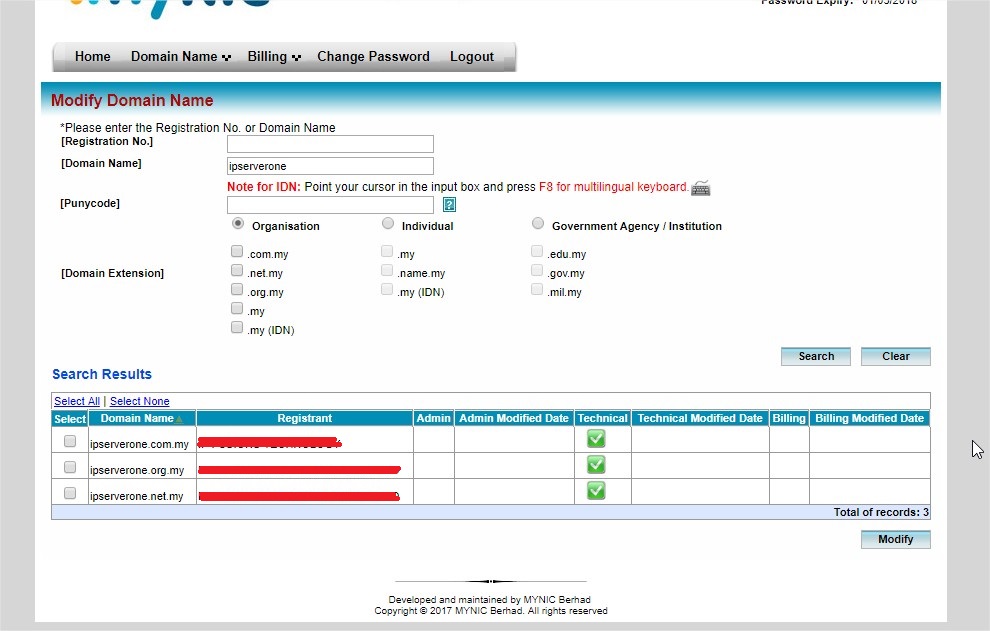 5. Before we do the changes for technical contact, user can check their Admin contact code under this following link if they dont know the admin contact code for their domain. Please refer the link below :-
6. After get the Admin contact code, then select option "Appoint a New Technical Contact". Under this also got 2 option either "Existing Contact or New Contact". Please select the "Existing Contact". Then put your existing contact code that you want to replace.
*Can click the search button beside it to double confirm the code is valid or not.
7. After finish fill up all the things, click button "Modify" to complete this configuration.
Article posted on 14th March 2013 by Mak