How to Add/Edit Firewall Rules in VestaCP
Step 1: To set additional firewall rules, firstly, login to admin account of VestaCP and click on the "FIREWALL" tab at the top of the Control Panel. Here it lists all the rules that are already running in your Control Panel.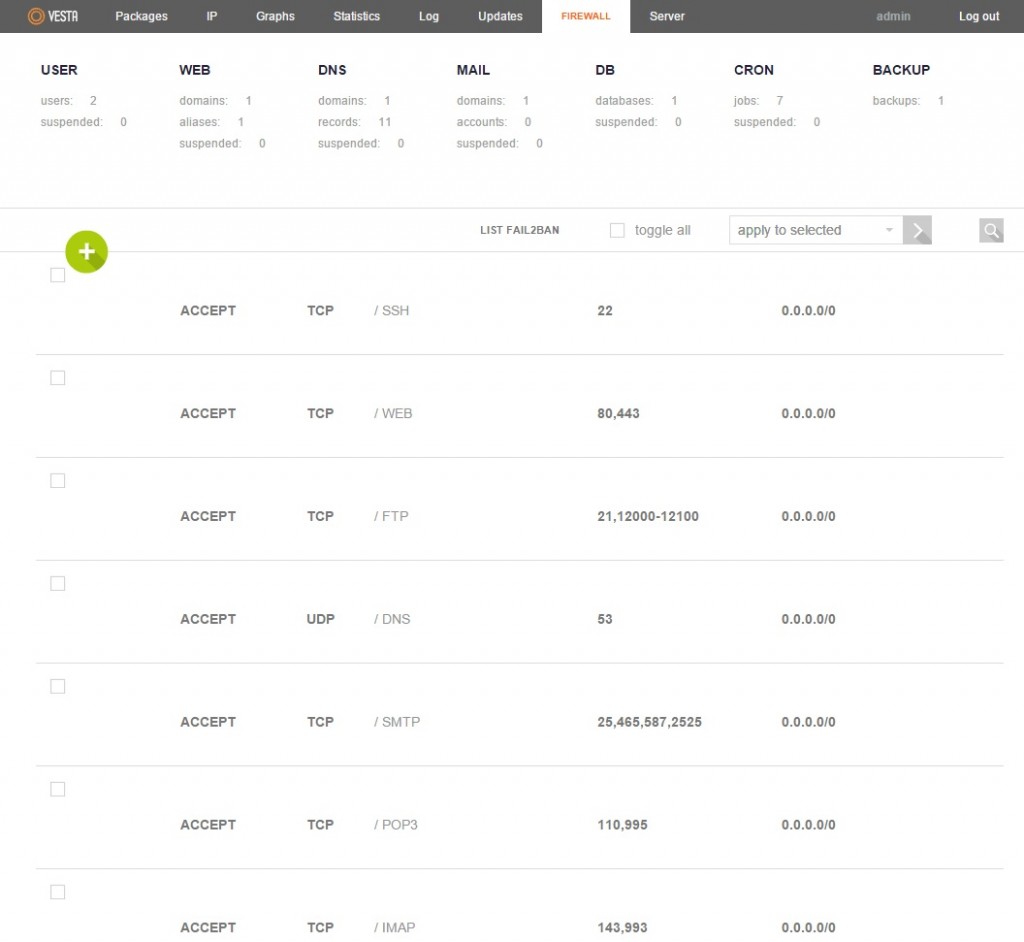 Step 2: To add new firewall rules, click on the green "+" button.

Step 3: Fill in the information for the new firewall rule. Here you can set the Action drop-down list to "ACCEPT" for whitelist or "DROP" for blacklist. Click "Add" to add in the new rule.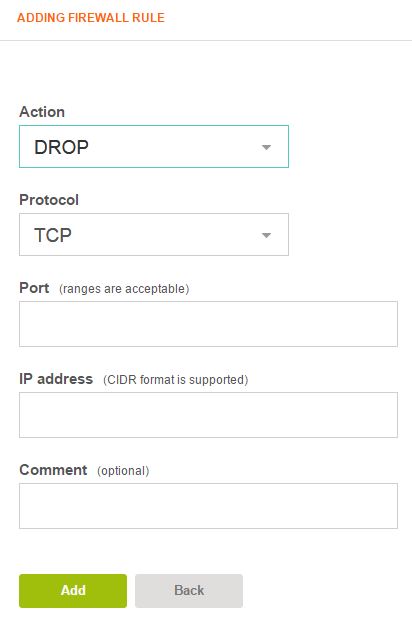 Step 4: Return to the previous page to check if the rule is added successfully. To edit or delete firewall rules, hover the mouse cursor over the rules you wish to change and click the corresponding buttons that appear on the top right side of the rule.