Allocate IP Address in WebsitePanel
Step 1: At the user account page, click on the "IP Addresses" icon.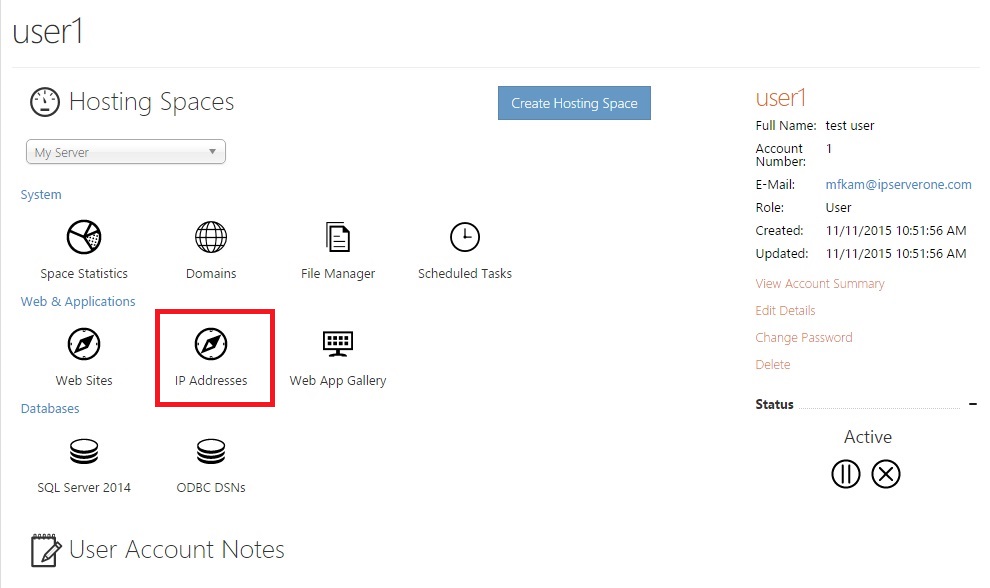 Step 2: Click the "Allocate…" button to allocate IP addresses available in your domain's IP pool to the created websites.

If your IP pool is empty, you can allocate more IP addresses on the reseller level (created by choosing "reseller" as account type when creating a user).
Follow the instructions below to add more available IP addresses.