Add Virtual Servers in WebsitePanel
1.  Click CONFIGURATION on WebsitePanel main page, then click "Virtual Servers" from the drop-down list.
2. This page shows you the virtual server currently managed by WebsitePanel, click on Add Virtual Server to add a new entry.

3. Add a comment for the new virtual server if you want. Click Add Server when done.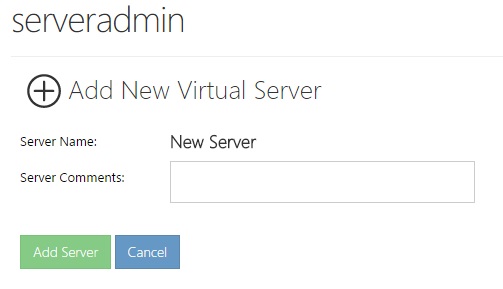 4. Here you can add/remove services for your virtual server. Click Update at the bottom of the page when done.
To delete the virtual server, use the Delete button to do so.