Placing an order for a shared hosting package at IPServerOne is easy. All you to do is to follow few simple steps which shall take less than 10 minutes.
Note: This article will explain how to order a 100GB Linux Shared Hosting (Hosting package only, no domain name) with IPServerOne.
To make an order, you will navigate to IPServerOne's ordering webpage at https://www.ipserverone.com/order.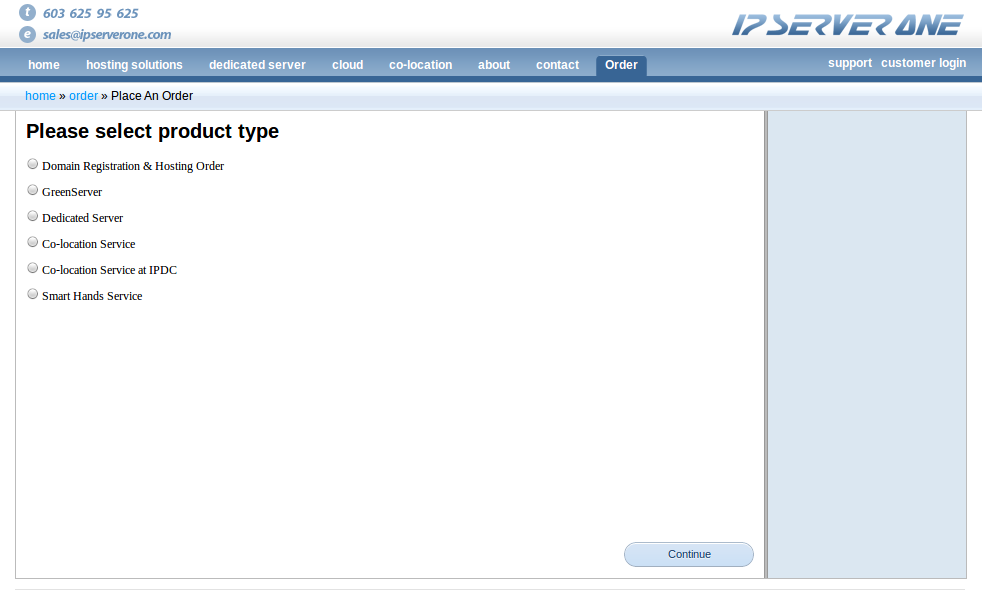 1) Select the Domain Registration & Hosting Order option and click the Continue button.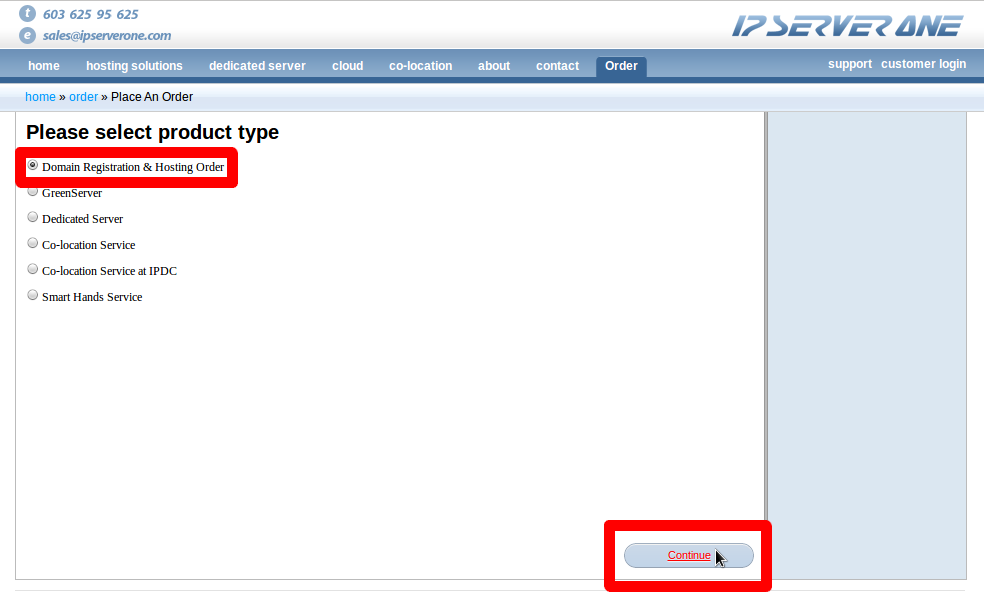 2) Select Order Hosting Package only option.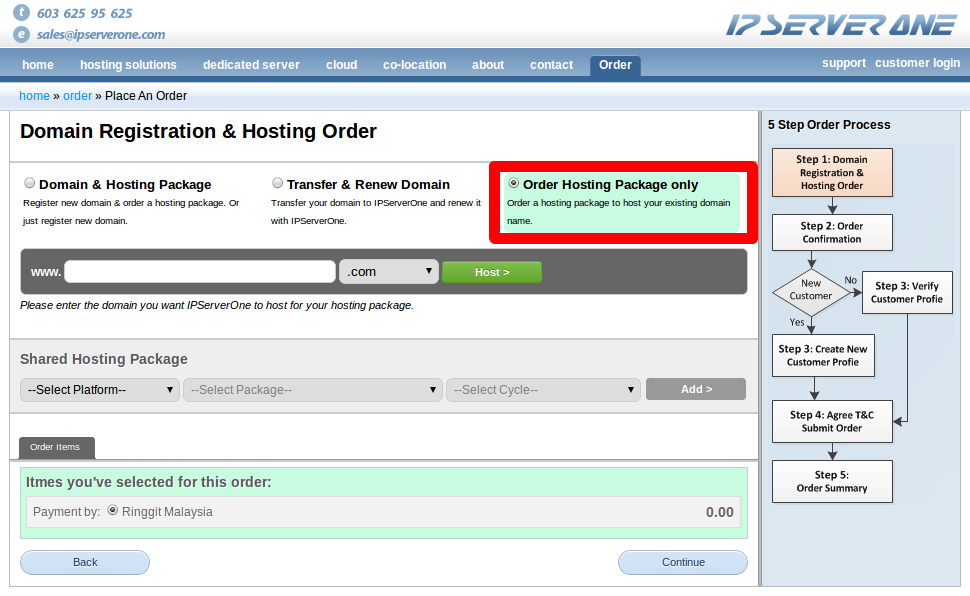 3) Enter a domain name you want this hosting package to host and click the Host button. Note: You can use any domain name as you see fit. This domain is for recording purpose only.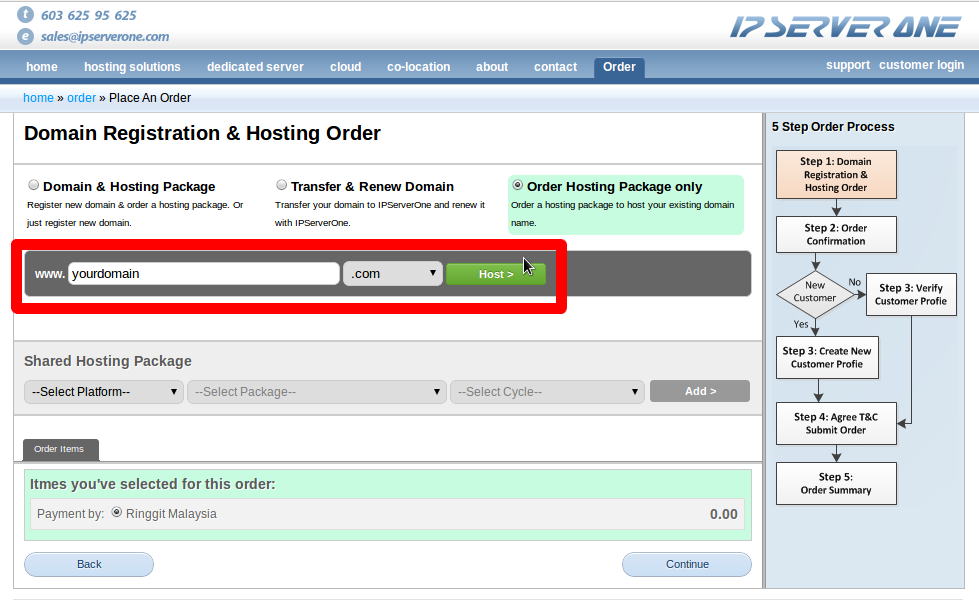 4) In the Shared Hosting Package section, select platform (Linux), select package (100GB Shared Hosting), select payment cycle, then click the Add button.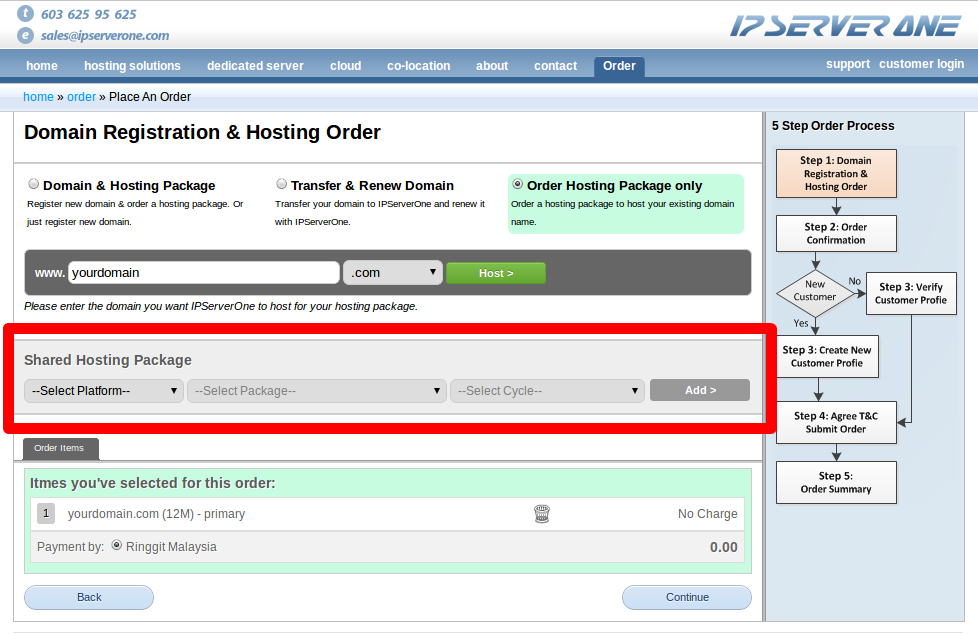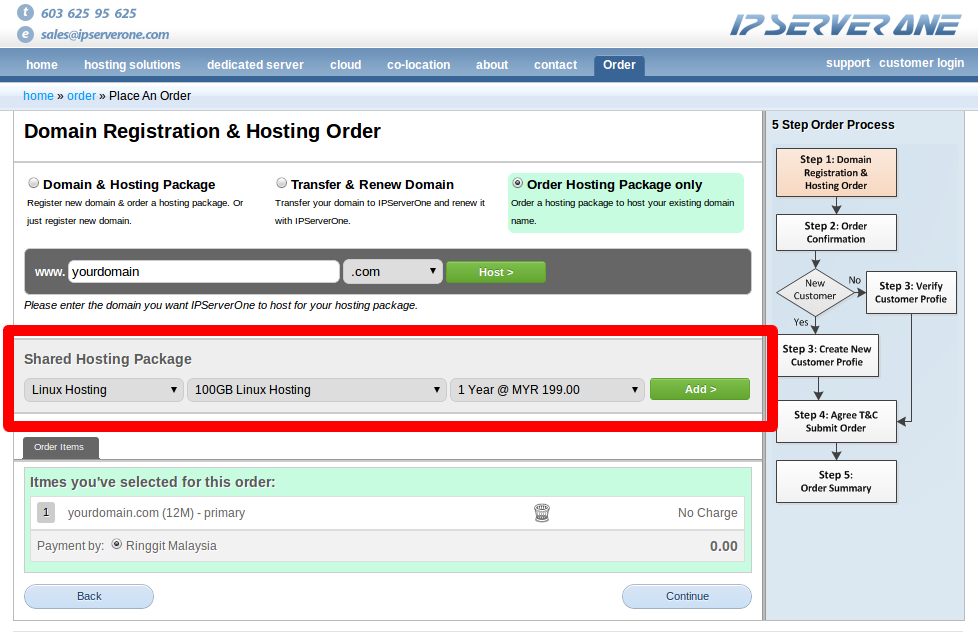 5) Your selected item will be added to the Order Items section. Click the Continue button.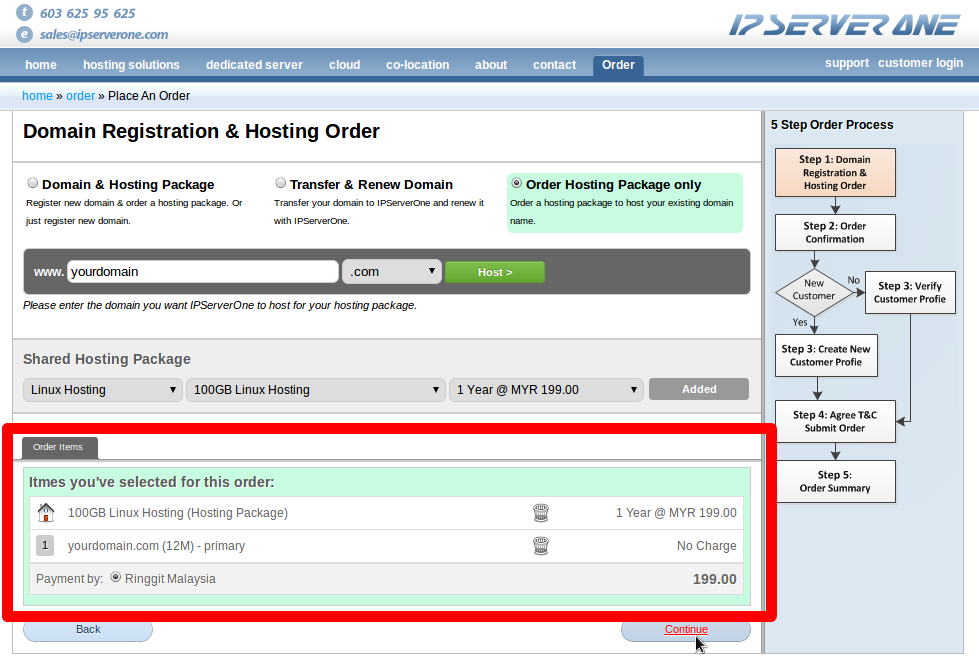 6) If you are an existing customer you can enter your primary email address (as registered for your account) and password then click the Continue. If you are a new customer, select New Customer, click Continue, fill in your details and click Continue.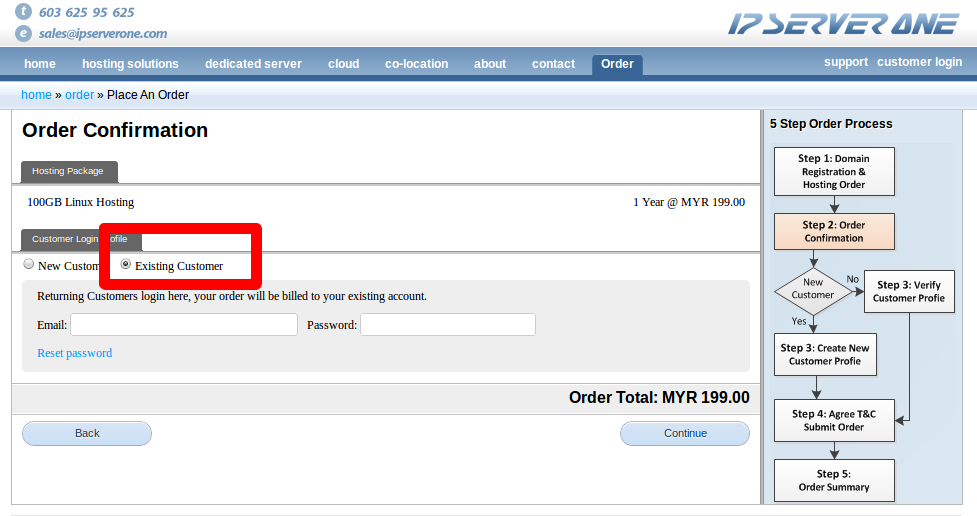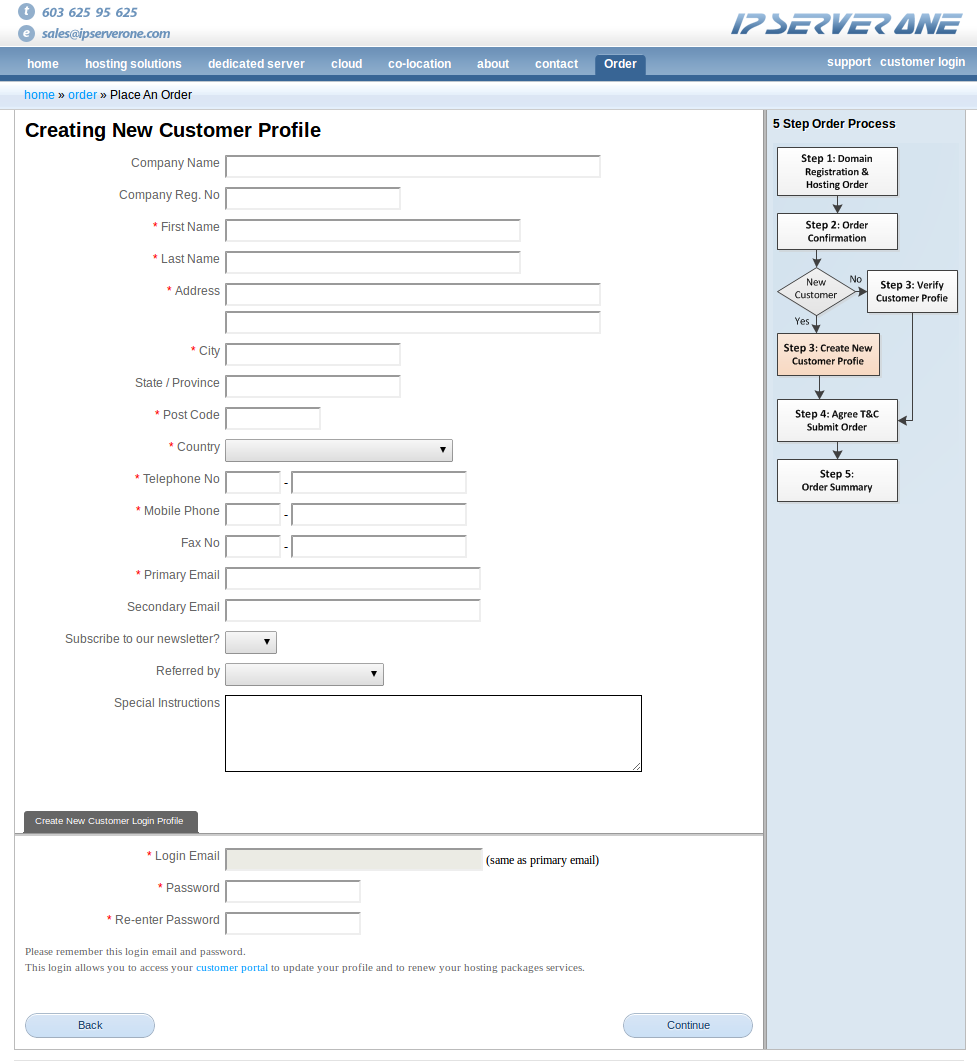 Once your order is submitted, you will receive a notification through email.