Windows Live Mail allows you to send and receive messages from multiple email accounts. You can set up Windows Mail to work with many types of providers, from the biggest, most popular email services all the way down to the smallest ISP (Internet service provider). However, to add Yahoo! mail account, you require special subscription of [Yahoo! Mail Plus] to entitle for this facility.
Setting up Windows Live Mail only requires doing it once. After you successfully configure your email accounts in Windows Live Mail, you will never have to do it again. Unless you wish to add additional email account(s).
Below is step by step guide to show you how to setup your Window Live Mail account.
Step 1: Launch Windows Live Mail.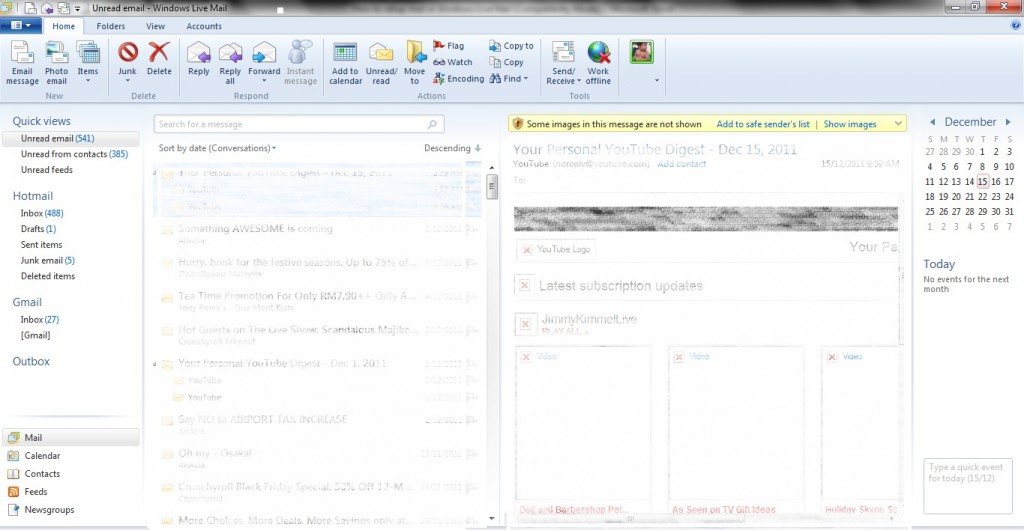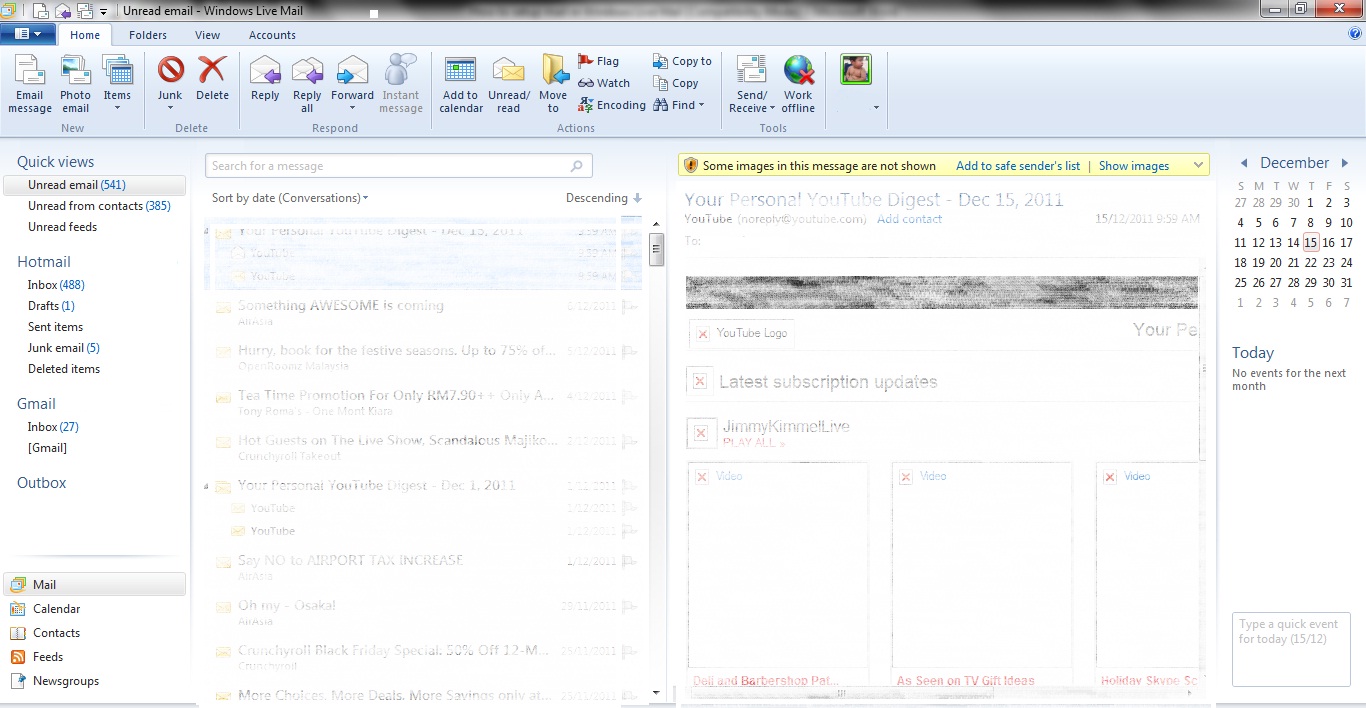 Step 2: Click at the Blue icon on top left, then select [Options] follow by selecting [Email accounts].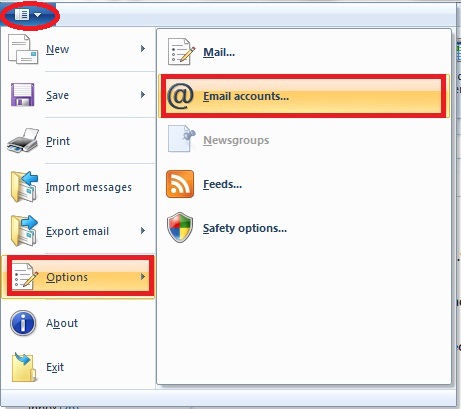 Step 3: Click [Add].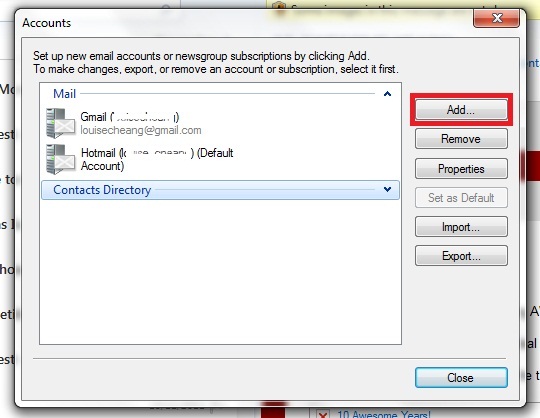 Step 4: Select [Email Account] then click [Next].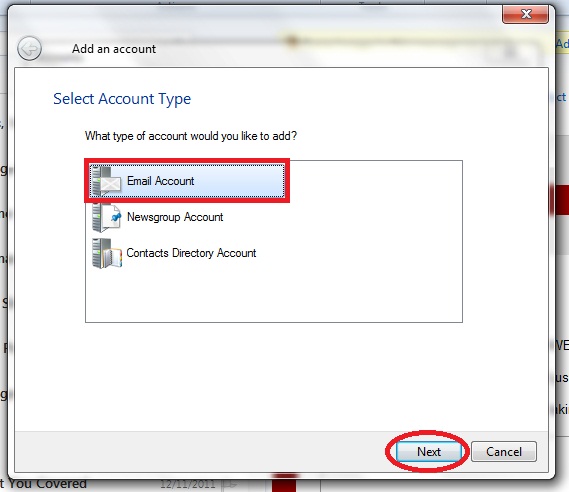 Step 5: Enter email address which you wish to include in Window Live Mail, followed by entering Password and name that you wish to display in your sent message. Tick the checkbox [Manually configure server settings]. Then click [Next].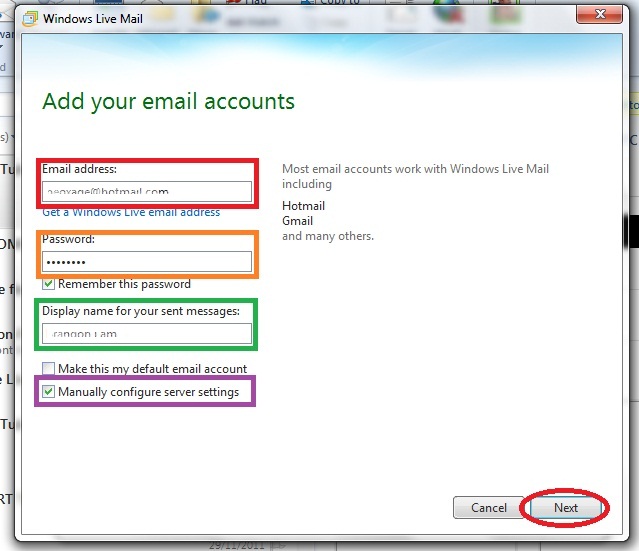 Step 6: To configure the incoming server information, select [IMAP] or [POP] for server type.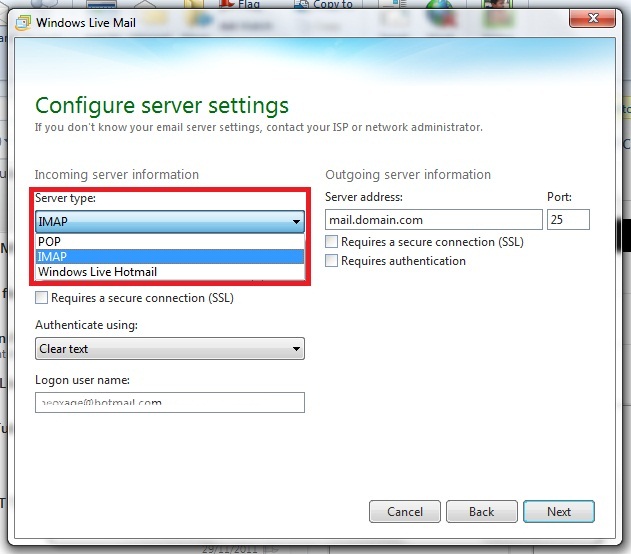 Step 7: Enter Server address e.g.: mail.example.com, select [Clear text] as your Authentication method. In Login username, key in your full email address e.g: example@example.com.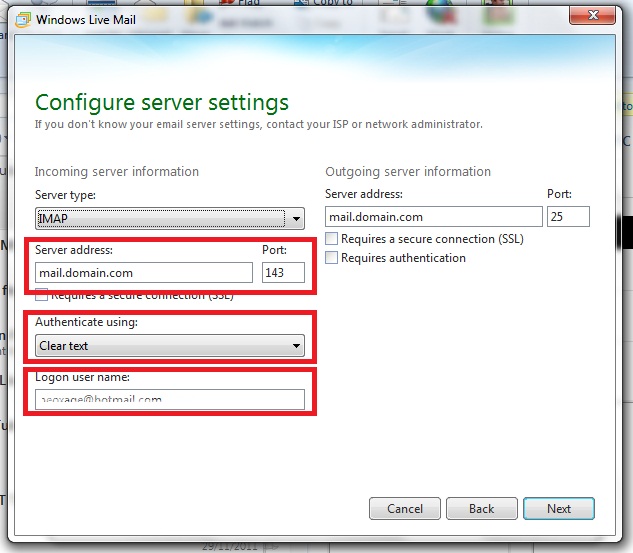 Step 8: In outgoing server information, enter Server address e.g.: mail.example.com. enter [2525] at port number, then mark check at [Requires authentication]. Click [Next] to move to the next step.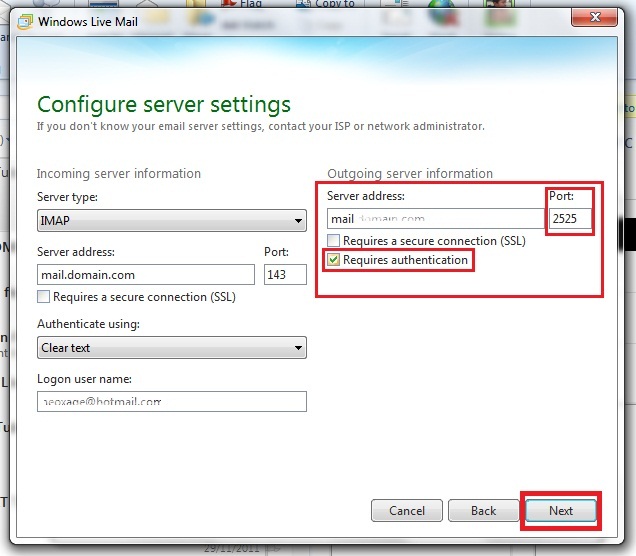 Step 9: A confirmation screen will indicate that your account is created successfully. Complete by clicking [Finish].