1. Open your Microsoft Outlook 2013 application and if there's no email been configured before, it will appear as below,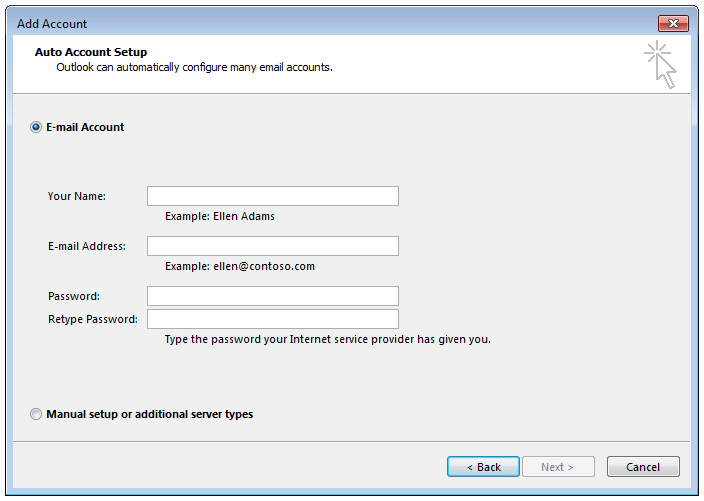 2. If you have other email has been configured or added in your Microsoft Outlook 2013, click on File menu to add a new email account. Then click on Add Account.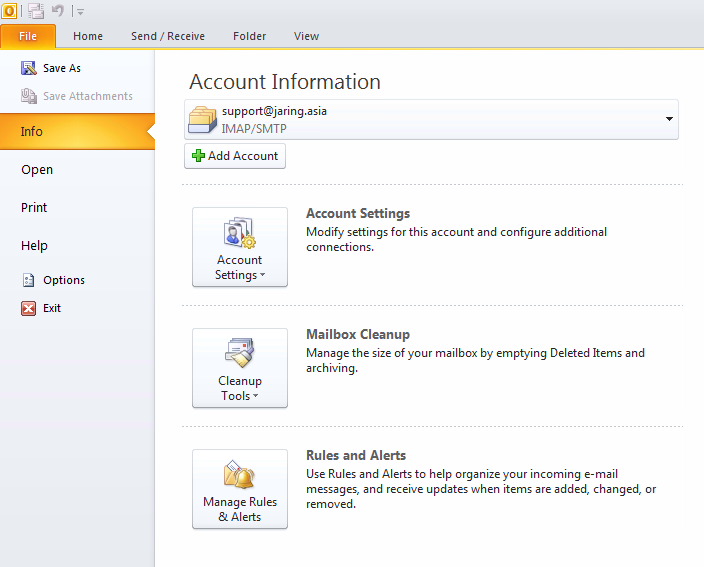 3. Fill in the of Your Name, E-mail Address, Password and click Next.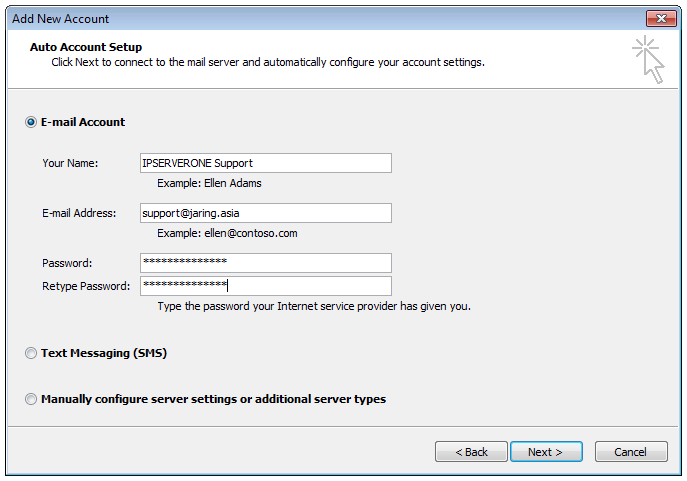 4. You will getting a message that show Your IMAP / POP3 e-mail account is successfully configured. Tick on Manually configure server settings and click on Next.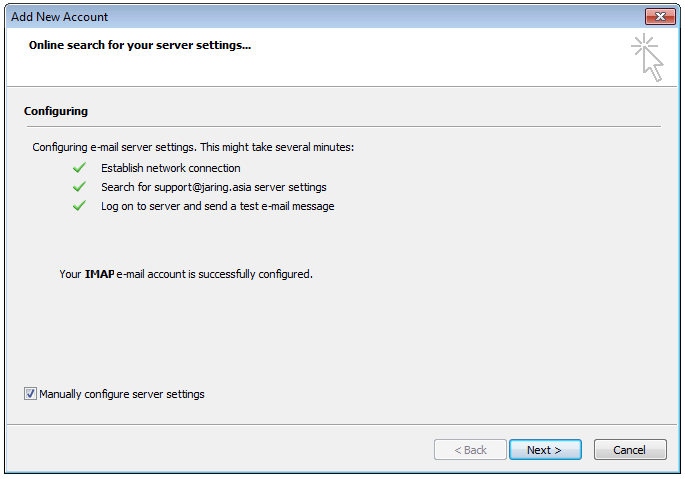 5. Make sure the Incoming mail server, Outgoing mail server (SMTP), User Name and Password are correct then click More Settings …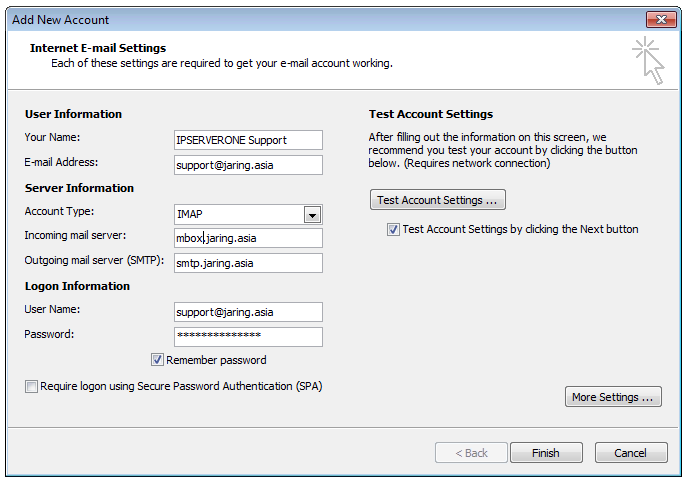 6. Tick the My outgoing server (SMTP) requires authentication.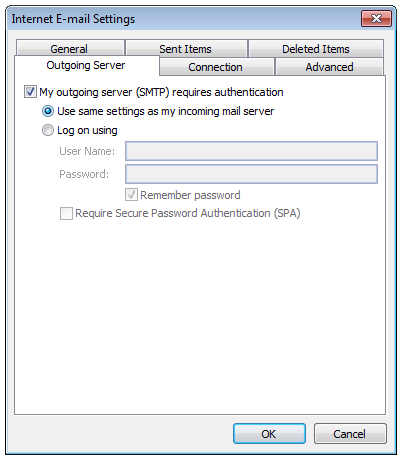 7. Change the Incoming server and Outgoing server port and SSL enabled.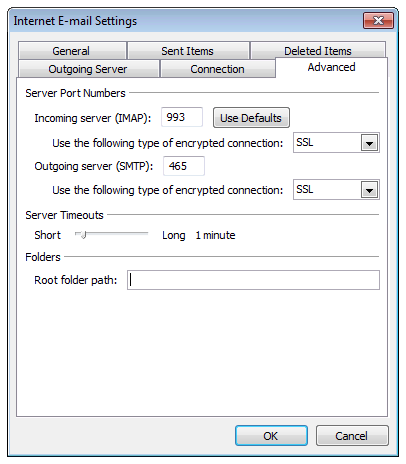 8. Click OK and click Finish, the status should appear as Completed.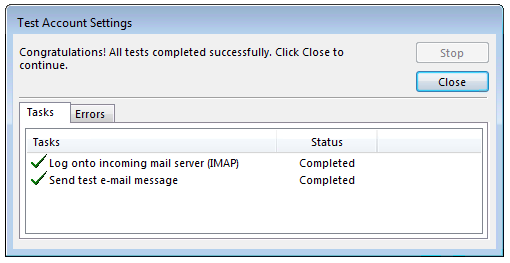 Now, you can try to send and receive an emails.
For reference, below is the details for incoming and outgoing email configuration.
| | | | |
| --- | --- | --- | --- |
| Protocol | Mail Server Name | SSL/TLS | Port |
| POP3 | mbox.jaring.asia | Enabled | 995 |
| IMAP | mbox.jaring.asia | Enabled | 993 |
| SMTP | smtp.jaring.asia | Enabled | 465 |