Email header contains a lot of vital informations, such as the sender email address, location, mail server, return path and etc. It is hidden by default in SmarterMail but you can still view it.
Step 1 – Open any email and click on "View" and "Header".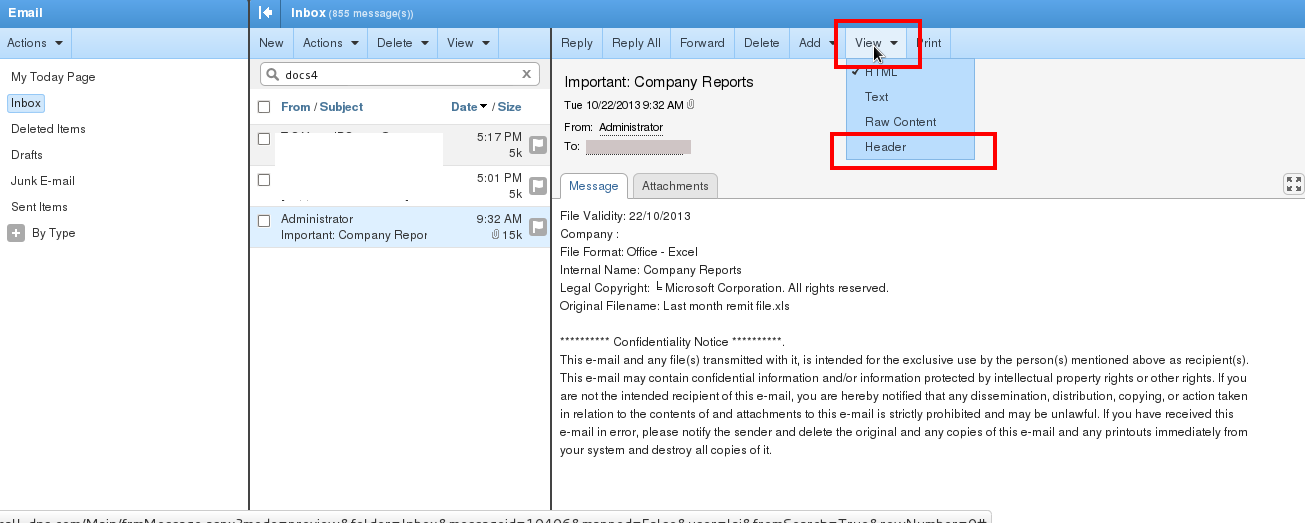 Step 2 – Email header will be displayed in full.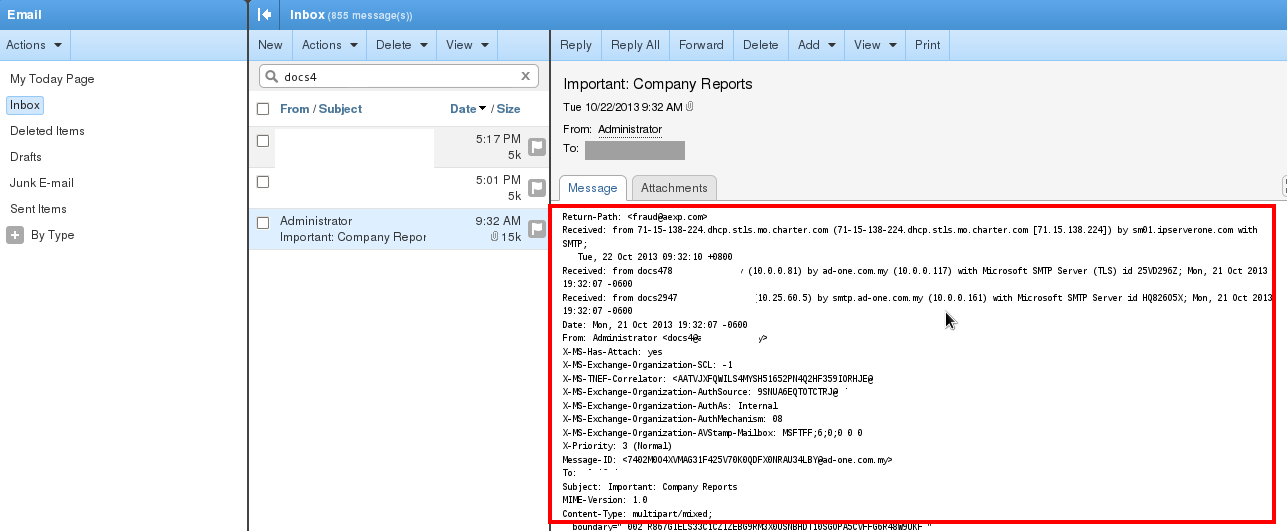 Step 3 – You can now copy the sender's details down and use the info accordingly.