Steps 1 : Log into your smartermail webmail using the email username and password. Look for the contact icon located at the left panel.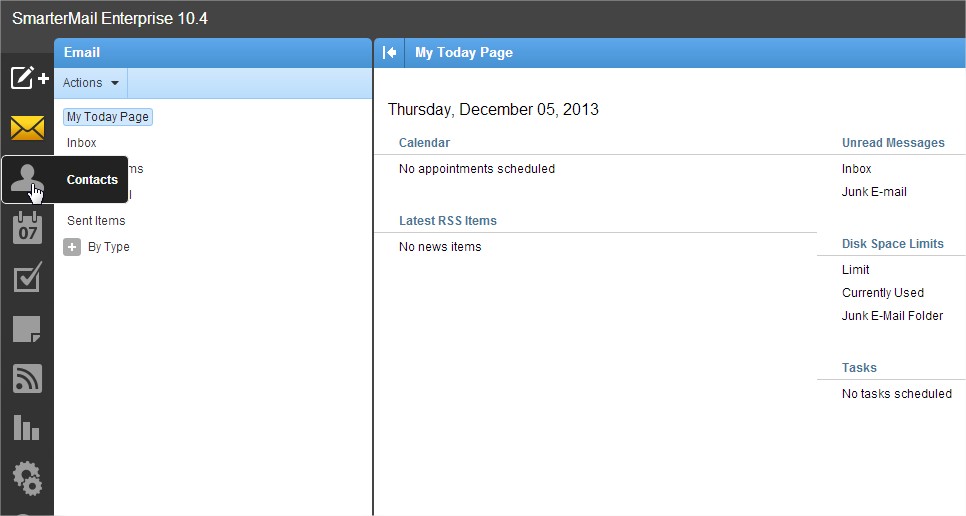 Steps 2 : Click on the contact icon to go to the contact book page. Search for the import features located under the Action bar.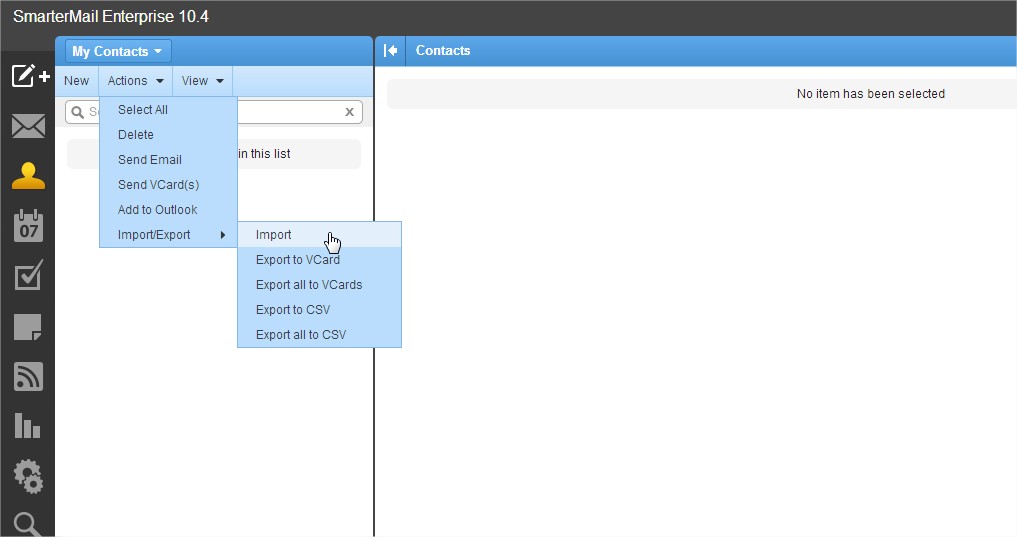 Steps 3 : Click on the Choose File and browse to your exported address book on your PC to upload the address book. Once located the file, click on Next.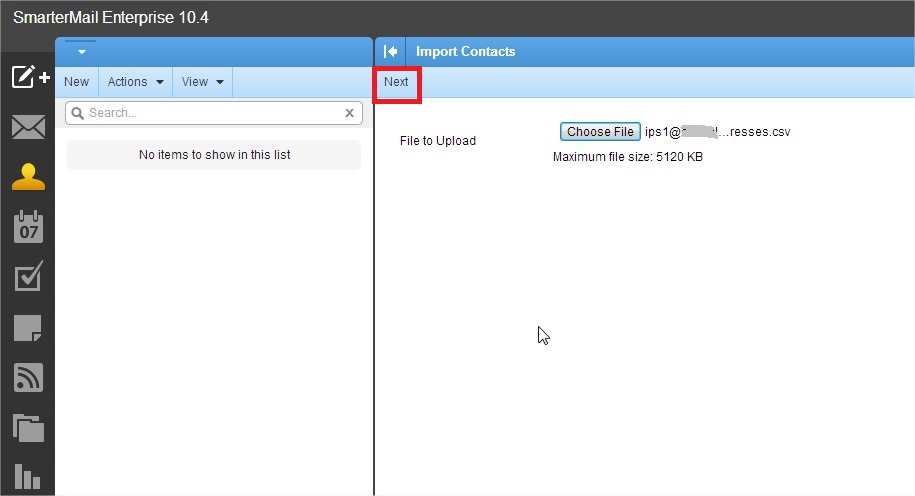 Steps 4 : Then you can choose the information that you want to import from the csv file. May just leave it as default if not sure of the settings.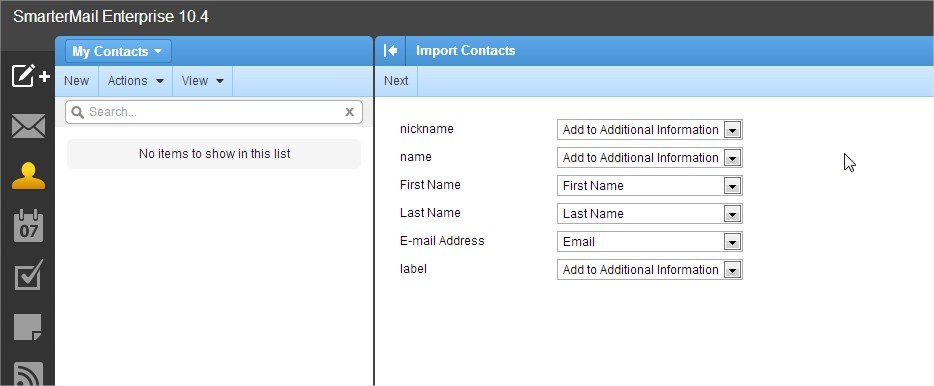 Steps 5 : Then you should be able to see the contact that has been imported to your contact address book.